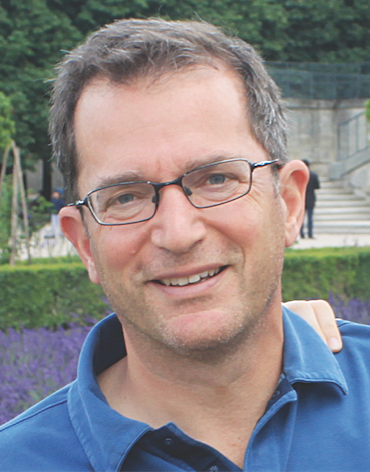 I just read an article in The New York Times about the types of Americans who volunteer for our armed forces. These are the people supporting and fighting the nation's relentless, endless wars.
To create some perspective about these wars, my lovely daughter is 17, soon to graduate high school and head off to start her adult life. She has never know a time when the United States was not in a grinding, constant state of war.
Two points in the Times article gave me pause. First, only 1 percent of Americans serve in the military. Second, Sgt. 1st Class Dustin Comes, an Army recruiter featured in the article, points out soldiers, sailors and Marines receive generous benefits, never have to worry about being laid off, and earn enough that often only one spouse needs to work.
"Show me a better deal for the common person," said Sgt. Comes.
I never served. I graduated high school in 1978. I had registered for the draft, but it had just ended. I was deeply interested in the Navy, but did not pursue it. The country was recovering from Vietnam and the military was scaling back. I was off to college. I regret I did not join, but at the time I just didn't see the point.
The point is to serve, to be part of something bigger than yourself, to form bonds with people you otherwise would never meet, let alone talk to or work with, and to learn discipline, sacrifice, and serving a mission.
If I were young enough to serve today, I believe I would join. Our military is stretched to the limit. Suicides in the military are spiking. Army and Marine personnel rotate in and out of deployments, creating havoc for families and putting people at relentless risk.
This burden falls on such a small subset of Americans, the decisions to deploy and engage in aggressive foreign policy are often made by people with no experience or skin in the game. If we all knew friends and loved ones who serve — or if we served ourselves — maybe more thought would go into decisions. Maybe the easy rhetoric pushing us deeper into problems we can't solve — least of all with force — would abate a bit. As well, it would simply just be fairer.
Going back to the recruiter's words quoted in the Times, for many who choose to serve, it is not the mission that attracts them. It is the one chance to make a decent living with benefits and retirement, and that's just sad.
At some point in our recent history, the great American business schools and leaders of industry and finance decided to cull the cost of labor from capital. People in finance and people in senior management do well in America. The "common person," as the recruiter put it, doesn't stand a chance.
When did it become acceptable that the average American would receive no benefits or retirement, have no job security, and need to work multiple jobs to make ends barely meet? And forget about day care, decent schools, and affordable postsecondary education.
A career in the military should not be an only option. It is no wonder people throughout the West are so angry, hunker into tribal corners, and support bitter, disruptive politics. It does not take a Ph.D. in economics to see the vast majority of people in America — no matter how hard they work — are just screwed.
Top colleges and universities are closed to most — either because of cost or because they did not have resources to do the things required to be admitted. Important prestige internships for high school and college students are reserved for those with existing relationships. The chances of getting a secure private-sector job with benefits and retirement are nil.
This "opportunity gap" leaves the vast majority of people behind. And it is not limited, or even at its worst, in America.
As reported in The Guardian, It took just 33 hours into the New Year for senior management at top firms in the UK to earn as much as the average Brit earns in a year. Brexit, anyone? Low wages drive strife throughout the world, kindling for would-be tinpots.
We have enabled such a tremendous concentration of wealth in the hands of so few. There are consequences to this. If you don't believe me, I suggest you read "Dr. Zhivago." The movie's fine cinema, but the book is less about love and more about the consequences of unbridled greed and concentrated power. Spoiler alert: These consequences are not good.
To borrow badly from Winston Churchill, never have so many had so much taken by so few. We reap the consequences of this craven culture. An overstretched, under-representative military; a lack of soul-satisfying work providing meaningful pay, benefits and future; a hack political class sucking up to the money, not so they can govern, but just to have a decent job and power.
I expect the best things we could do as a society is reinstitute the draft, manage finance to recouple capital to labor in a meaningful way, and decouple politics from money and power. The likelihood of any of this happening is pretty darn low.
I truly admire the United States military. In many ways, our armed forces represent the best of us. Since 99 percent of us are not part of this system, what do we represent?
---
David M. Rocchio lives, works and writes in Stowe. Email letters to news@stowereporter.com.