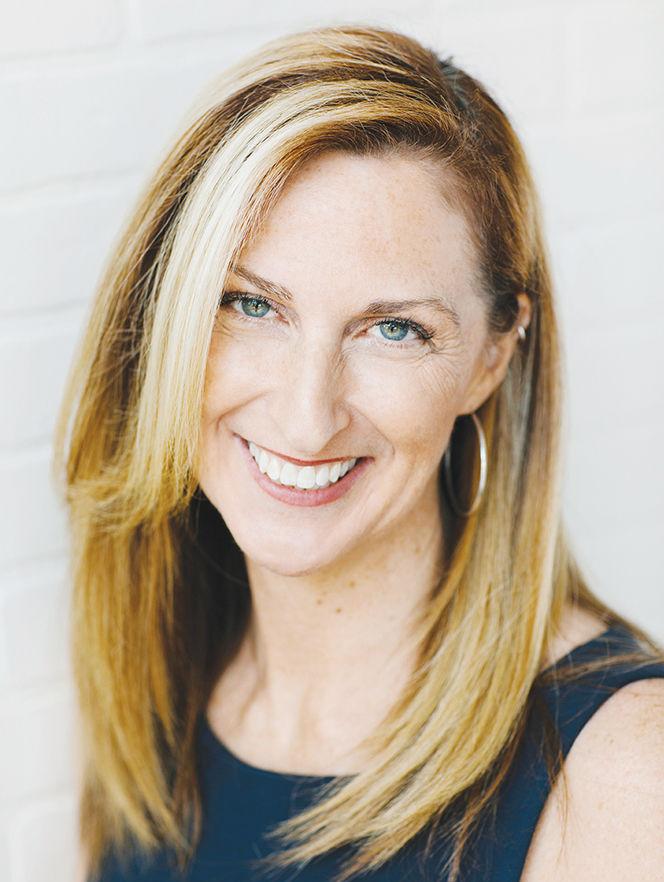 Attacks questioning the allegiance to our country by American citizens against fellow Americans have a long, deeply divisive and destructive history in our country.
Accusations, veiled or blatant, of divided loyalties have resulted in forcing Japanese-Americans into internment camps during World War II, persistent anti-Semitic tropes about Jewish-Americans' true loyalties resting with Israel, Sen. Joe McCarthy's hearings, blacklists and "redbaiting" tactics" in the 1950s, and today's specious allegations that Muslim-Americans are part of a vast conspiracy to supplant America law with Sharia law.
We've seen this ugly attack line aggressively deployed recently against three American immigrants who became American citizens. The smear goes something like this: You were born in another country, so despite your choice to become an American citizen and the fact that you have served your country for decades, your true allegiance to the United States forever remains in question.
It's shameful and antithetical to a country founded and populated primarily by immigrants. The only people who can truly claim not to be descendants of immigrants to America are those with indigenous ancestry and those whose forbears were enslaved or otherwise in forced servitude when they reached our shores.
Dr. Fiona Hill, Lt. Col. Alexander Vindman and Ambassador Marie Yovanovitch, all three immigrants who became U.S. citizens, were among a small group who placed their duty to this country above their careers, attacks on their reputations, and their personal safety. All three appeared under subpoena to testify in the impeachment hearings before the cumbersomely named House Permanent Select Committee on Intelligence (HPSCI, pronounced "hip-see"). And all three — whether by members of the media, conspiracy theorists, members of Congress, or even the president — had their expertise and competence called into question.
But far worse were the questions about their fidelity to the oath of allegiance they swore when becoming American citizens. It was a disgrace. Not only are they "real" Americans; they represent the best of us.
The stories of how each came to immigrate to America were inspiring.
Hill, the daughter of a coal miner and a midwife, grew up poor in northern England. Her father spoke with great admiration for America and, although he was unable to immigrate due to caring for his aged mother, he encouraged his daughter to seek greater opportunity in the U.S.
During her opening statement, Hill described her accent as "working-class," a fact that would have limited her opportunities in class-conscious England. But, she explained, "this background has never set me back in America." She is now one of the foremost American experts and authors on Putin's Russia. Her intelligence, expertise, commitment to carrying out U.S. foreign policy, and her toughness shone during her testimony.
She was very much the adult embodiment of the 11-year-old girl whose pigtails had been set on fire while at school taking a test. She reached back, grasped her pigtails, snuffed the fire out with her hands, and returned her attention to completing her test. She is, in a word, badass.
Lt. Col. Vindman had a very different path to becoming an American. Having lost his mother very young, Vindman and his identical twin brother, older brother and father fled the Soviet Union when he was only 3 and a half years old. Countless Jewish families have similar stories of fleeing the Soviet Union, many far grimmer that the Vindmans'. Once in America, his father worked multiple jobs and studied English at night, making sure his sons embraced their adopted country and fully appreciated the freedom and opportunity it offered.
The lieutenant colonel is a decorated combat veteran, having been wounded while serving in Iraq. Both he and his twin brother currently serve in the White House with the National Security Council. I've tried several times to describe the power of moments in Lt. Col. Vindman's testimony, each time choking up and pushing back tears.
The emotion comes from both my immense respect for this patriot and the tremendous relief I felt when he explained why he told his father not to worry that his son would pay the "ultimate price" for telling the truth: "…because this is America," he said. "This is the country I have served and defended, that all of my brothers have served. And here, right matters."
Ambassador Marie Yovanovitch shares Vindman's family history of Jews fleeing the Soviet Union. Both her mother's and father's families had fled the Soviets. Her mother's family then found themselves in Nazi Germany. Eventually, both parents made their way to Canada, where she was born, and then to the United States when she was 3 years old. Yovanovitch became an American citizen when she turned 18. Six years after graduating from Princeton, she joined the State Department, where she served for 33 years, often taking assignments at "hazardous posts." That is, until a smear campaign was launched against her and she was ultimately pulled from her post as ambassador to Ukraine by the president.
Her colleagues speak of her with respect and admiration, including her superior, who reassured her after her return to the U.S. that she had done nothing wrong.
Despite her treatment by the current administration, the ambassador said in her opening remarks before the committee, "My service is an expression of gratitude for all that this country has given my family and me.… (My parents') personal histories — my personal history — gave me both deep gratitude towards the United States and great empathy for others — like the Ukrainian people — who want to be free."
America opened its doors to Yovanovitch, Vindman and Hill, who each came to America with little. What they did have was a love for this country, a belief in its goodness, and the confidence that, through hard work, they could achieve their own American Dreams.
For each of them, that dream included expressing their gratitude to our nation through personal sacrifice and by serving it faithfully for decades.
Now they endure their allegiance to America being questioned because they had the courage to speak unflattering truths about the conduct of members of the political party in power. It's difficult to imagine anything quite so un-American as that.
We are living in a confusing time when millions happily turn over their personal information and DNA to for-profit companies so they can learn their families' stories — most of which include when the family immigrated to America.
At the same time, we're separating babies from their parents at our southern border and questioning the motives of people who flee poverty and violence and seek refuge in America.
I can't help wondering how many budding Dr. Fiona Hills we are turning away who seek to study in the U.S. How many future Lt. Col. Vindmans and Ambassador Marie Yovanoviches are we tearing from their parents' arms when they finally reach our nation of immigrants?
---
Lisa Senecal is co-founder of The Maren Group, a writer, and member of the Vermont Commission on Women. She lives in Stowe and is a Vermont native.