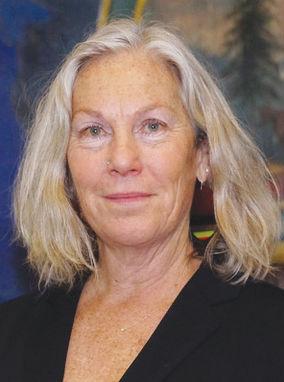 It was great to see so many of you at town meeting. Thank you for your questions and feedback. Here is Part 2 of our Town Meeting Report. Please stay in touch. You can contact us by email at mgrad@leg.state.vt.us or kdolan@leg.state.vt.us or leave a message with the Statehouse sergeant at arms at 802-828-2228.
• S. 54 Comprehensive Cannabis Regulatory System: This bill establishes a regulatory system for the production and sale of cannabis and cannabis products in Vermont. The fundamental purpose of the bill is to move as much of the illegal cannabis market into the regulated market for consumer protection and public safety. The board overseeing the system will require testing for contaminants and controls for degree of potency, and will provide funds for education and prevention. The bill contains a number of road safety measures to remove impaired drivers from the road and the process to conduct saliva or blood tests via warrant. The bill adds a 14 percent excise tax onto the current 6 percent sales tax, resulting in a total tax rate of 20 percent on the retail price. Some of the funds will be used for prevention programs.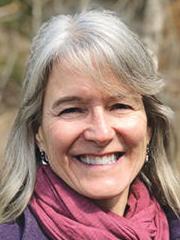 • Expanding access to contraception: Data from the 2019 Youth Risk Behavior Survey indicates that only 54 percent of students used a condom the last time they had sex — and that overall condom use has decreased significantly among high-schoolers since 2007. To reduce unintended pregnancies, abortions, and a rise in sexually transmitted diseases, H.663 is legislation with tri-partisan support that expands access to contraception for Vermonters.
• Recovery Housing: As Vermont grapples with the unprecedented crisis of people with substance use disorders, Recovery Residences are a key component of treatment alternatives. Studies indicate the need for more than 1,000 additional beds, and communities are working hard to meet the needs of people with substance use disorders. Bill H.873 creates statewide definitions and detailed expectations and operational policies for recovery residences
• H.1 Employee Agreements Not to Compete: This bill places limits on the application of noncompete clauses in employee contracts. While such clauses may make sense for executive positions to guard intellectual property and other business information, this bill focuses on ensuring that lower pay grade-level employees will be able to find gainful employment in their area of expertise.
• Apologizing for Vermont's Eugenics Movement: The House is working on a joint resolution that would apologize and express regret to all Vermonters harmed as a result of discredited eugenics research, and its sterilization and institutionalization policies. Eugenics was a dark chapter in Vermont history. Members of Abenaki bands, Vermonters of mixed racial or French-Canadian heritage, the poor, and people with disabilities were targeted. The House is committed to breaking down structural racism to build a just and equitable society.
• Universal Pre-Kindergarten Updates: Universal pre-K education is an important part of Vermont's education system. The House Education Committee has taken extensive testimony on a committee bill to clarify Act 166, the 2014 initiative that provides 10 hours a week of publicly funded pre-K for all Vermont students. Vermont employs a "mixed delivery" system where both public schools and private programs play an important role. Among other clarifications, the bill attempts to streamline universal pre-K administration by disentangling the dual oversight roles of the Agency of Education and the Agency of Human Services.
H. 683, aka the Hermit Thrush State Bird Bill: This bill addresses recent efforts at the federal level to weaken the 103-year-old Migratory Bird Treaty Act. In 2017 the U.S. Department of the Interior released a memorandum saying it will no longer interpret the Migratory Bird Treaty Act as prohibiting the incidental taking of migratory birds — such as warblers and thrushes — which changes the way the act has been interpreted for the past 40 years. Facing significant decline in bird populations nationwide, this bill seeks to protect these birds at the state level.
• H.934 Renter Rebate Reform Proposal: H.934 shifts the renter rebate program from a property tax rebate to a rental assistance credit for low-income renters. Rental assistance is based on county-level income thresholds and fair market rental rates as determined annually by the U.S. Department of Housing and Urban Development. Overall, the new program achieves the following:
— Reduces the complexity of the program for both renters and the Tax Department.
— Tiers the income threshold by size of renter household. This provides recognition that families and individuals have different financial responsibilities and earning power.
— Links the credit to fair market rents so that individual rental circumstances will no longer be factored into the calculation. Under the proposal, everyone with similar income and family size is eligible to receive the same credit, based on the average monthly cost of renting in each county.
— Eliminates the requirement that the renter must have rented for all 12 months of the year. A renter must have been domiciled in Vermont and rented for at least six months. This assists low-income renters who may experience temporary homelessness or relocation.
• H. 833 Interbasin Diversions of Surface Waters: This bill creates a Surface Water Diversions and Transfers Study Group to investigate and make recommendations to the General Assembly regarding the environmental, economic and recreational impacts of transferring surface water between watershed basins and of diversions of surface water in general.
---
Reps. Maxine Grad, D-Moretown, and Kari Dolan, D-Waitsfield, also represent Duxbury, Fayston and Warren in the Vermont House of Representatives.