The Vermont House worked into the evening Friday, March 13, after being told that the Legislature would adjourn for a week due to coronavirus concerns. The House took swift and affirmative action to lay the groundwork for response to the impacts of COVID-19 on our people, our businesses, and our communities.
The actions taken include:
• Adapting unemployment insurance eligibility to make it clear that COVID-19-affected businesses and individuals are eligible to receive unemployment.
• Ensuring employers' unemployment insurance experience rating is not affected by COVID-19-related claims.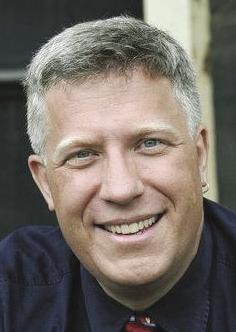 • Passing a resolution calling on the federal government to refrain from detaining or arresting undocumented immigrants in health care settings during this health care crisis.
• Passing a health care workforce bill that will allow retired medical professionals with valid licenses from other states to join the workforce, streamlines the process for the Agency of Human Services to fund providers in the state to sustain them through the health care crisis, and prohibits coronavirus-related copayments.
• Approving an amendment to expand our paid sick days law to businesses with five or more employees that work 30 hours a week or more. 
• Passing measures to enable the secretary of human services to modify, waive or suspend a variety of regulations and laws with regard to supporting providers of services to vulnerable Vermonters. This will help to insure necessary cash flow during this period.
• To the extent possible under federal law, relaxing health care provider licensing rules for retired medical professionals otherwise in good standing to enable them to return them to the health care field as expeditiously as possible.
• To the extent possible under federal law, directing the Department of Financial Regulation to modify or suspend health insurance plan deductible requirements for all prescription drugs.
• Enabling individuals to get prescription refills for maintenance medications prior to their expiration.
• Extending the Agency of Human Services food support programs to otherwise ineligible people if they require support for nutrition as a result of COVID-19.
• Expanding tele-health possibilities for people to be in contact with their health professionals without going into a medical facility.
• Emergency measures enabling the renewal of drivers' licenses if a photograph is within 13 years, and suspending penalties for the operation of a motor vehicle without a valid certificate of inspection.
Passing these bills and resolutions was a preparatory step to ensure that, as federal responses are clarified, the Senate can act quickly on a COVID-19 package when we reconvene. We await additional details from any forthcoming relief from the federal government, as well as clarity on the emergency powers the administration invoked to ensure we are all working in harmony to put the very best package forward to help Vermonters weather this crisis.
As this goes to press, we are learning that the governor has ordered all pre-K-12 schools closed. The Agency of Education is working closely with local superintendents and other school officials to ensure that children who rely on school for proper nutrition and supportive services continue to receive this support in some manner.
The notice of school closings is a particularly critical issue for health care and emergency response personnel as they need to continue to provide critical health services. This is truly a time for neighbors to help neighbors and for local organizing.
This is uncharted territory for all of us and we will need to pull together like Vermonters do. Please keep up to date on the changing situation at healthvermont.gov.
---
Reps. Theresa Wood and Tom Stevens, both D-Waterbury, also represent Bolton, Huntington and Buels Gore in the Vermont House of Representatives.