Minimum wage, paid family leave, an aging population, young delinquents, the homeless and nicotine vaporizers — three weeks into Vermont's 2020 legislative session, the House of Representatives has been advancing key initiatives. Paid family leave and minimum wage hit some snags but still have a chance, says Rep. Tom Stevens, D-Waterbury, and a lot more legislation is coming, says Rep. Theresa Wood, D-Waterbury.
Stevens said Gov. Phil Scott's veto of paid family leave — and his expected veto of a minimum wage increase — doesn't mean the bills are dead if Democrats and Progressives work together.
Wood's working on bills to protect older Vermonters and to limit the sale of flavored nicotine liquids, and is part of the discussion on shutting down the Woodside Juvenile Rehabilitation Center, Vermont's only correctional facility for minors.
"It's been a busy week here," Wood said in an interview.
Last week, the House passed S.23, increasing the state's minimum wage to $12.55 by 2022, and H.107, providing paid family leave — 12 weeks off work to care for a newborn child and eight weeks for an sick family member, financed by a 20-cent tax on every $100 earned.
Stevens is on the General, Housing and Military Affairs Committee, and worked closely on the paid family leave bill and the minimum wage bill.
"We're expecting the governor to veto both of them," Stevens said a day before Scott vetoed the family leave bill. "We're hoping he doesn't."
Despite the veto, Stevens said paid family leave may still make it into law. While it didn't pass the house with the two-thirds majority needed to override a veto — 89-58 — Progressives were in the nay category because they didn't think the bill went far enough, he said.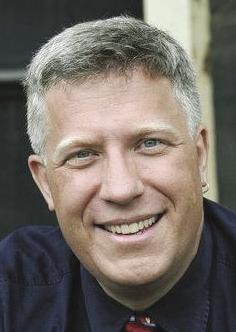 "We've never been able to pass a bill that's this generous," he said, citing a modest price for up to 12 weeks off in a year, optional disability insurance and the bill's loose definition of what a family is — which especially helps poorer Vermonters and victims of the opioid crisis.
"The Progressives didn't vote for paid family leave because they didn't think it was generous enough," Stevens said, but that may not be the case in considering the veto override.
In 2018, Scott vetoed a bill increasing the state minimum wage to $15 an hour by 2024, and the new bill on his desk — which will likely be vetoed — boosts the minimum wage to $12.55 per hour over two years. The current minimum wage is $10.96.
"The question that will be put forward to you is: Should this bill become law with objections from the governor?" Stevens said. "For me, it's a simple question. Why would you refuse the people of Vermont this program because the governor said no?"
Stevens said he doubts any Republicans will vote to override the veto, but he sees that as loyalty to the party rather than the substance of the bill. "I always thought if you took the politics out of this bill, or the parties out, it would be passed unanimously."
The question is, will Progressives and the rest of the Democrats fall in line and vote against the governor?
"I'm quietly confident we'll have enough votes to override both vetoes," Stevens said.
Older and homeless Vermonters
Wood, a member of the Human Services Committee, is working on H.611, which would set expectations and regulations for services provided to elderly Vermonters.
"It has a great deal of meaning for the large number of people in our state who are over the age of 60," Wood said. "We don't have anything that could equate to a bill of rights for older Vermonters. We have it for other populations."
The bill targets cost-of-living increases, self-determination rights and annual reporting of abuse complaints and investigations.
"It's pretty far-reaching," Wood said. "It's a long way from being done — we have just started working on that — but it will be a major bill to come out of our committee this year."
While Wood is working to safeguard rights for the elderly, Stevens is looking to do the same for homeless people. H.492 aims to make it illegal to bar the homeless from public services and spaces, employment, housing, private property, expectations of privacy, and their children to public school access.
The homeless "have a stigma that we put on them, just because they're homeless, and that's just wrong." he said.
The bit about property is a sticking point with Stevens, and he cited an incident in which state authorities dismantled an encampment on interstate highway property near Burlington. The debris and equipment were discarded, and those living there were left with nothing.
"If someone is being rousted from a sleeping area, if they're in the woods, they're traveling with their belongings," Stevens said. "To have it thrown willy-nilly because the police said you broke the law by sleeping outside, it's criminalizing homelessness at a time when we really should be spending more time finding people a place to stay."
Protecting young people
Vaping is another big topic for Wood's committee. Last year, the Legislature raised the age to buy tobacco products in Vermont from 18 to 21, restricted online sale of electronic cigarettes, and imposed a 92 percent tax on electronic cigarettes. This year, the committee is looking to further curb use of e-cigarettes by young people because of the health threats.
This year's bill is "an additional measure to attack the flavor enhancers that these company put in (tobacco products) especially to attract young people," Wood said. The bill categorizes flavor as "a taste or aroma, other than the taste or aroma of tobacco," including menthol, and would ban menthol cigarettes.
Wood cites growing concern over the safety of e-cigarettes, which are often considered less dangerous than conventional tobacco products.
"What we've seen from national reports is a significant uptick in — and you can check out the (Centers for Disease Control) website on it — lung-related illnesses related to vaping," she said. E-liquid "has different chemicals and hard substances, frankly, that are problematic for the lungs."
She hopes removing flavored products from the market will help prevent tobacco-related illnesses in Vermont.
"What we concentrate on is the marketing to youth," Wood said. "Those are the places we can have an impact in terms of limiting access."
Another matter involving juveniles is Gov. Scott's proposal to shut down the Woodside Juvenile Rehabilitation Center in Essex, the state's only jail for juveniles. Scott questions whether it's needed.
"We've heard that some youth are being sent out of state; others are being placed in other programs in state," Wood said. "I think there's a real question for people about whether that is adequate or sufficient or even desirable.
"Most of these youths have had to deal with a great deal of trauma in their young lives. So, sending them farther away from their local communities, I think we'll have some questions about that."