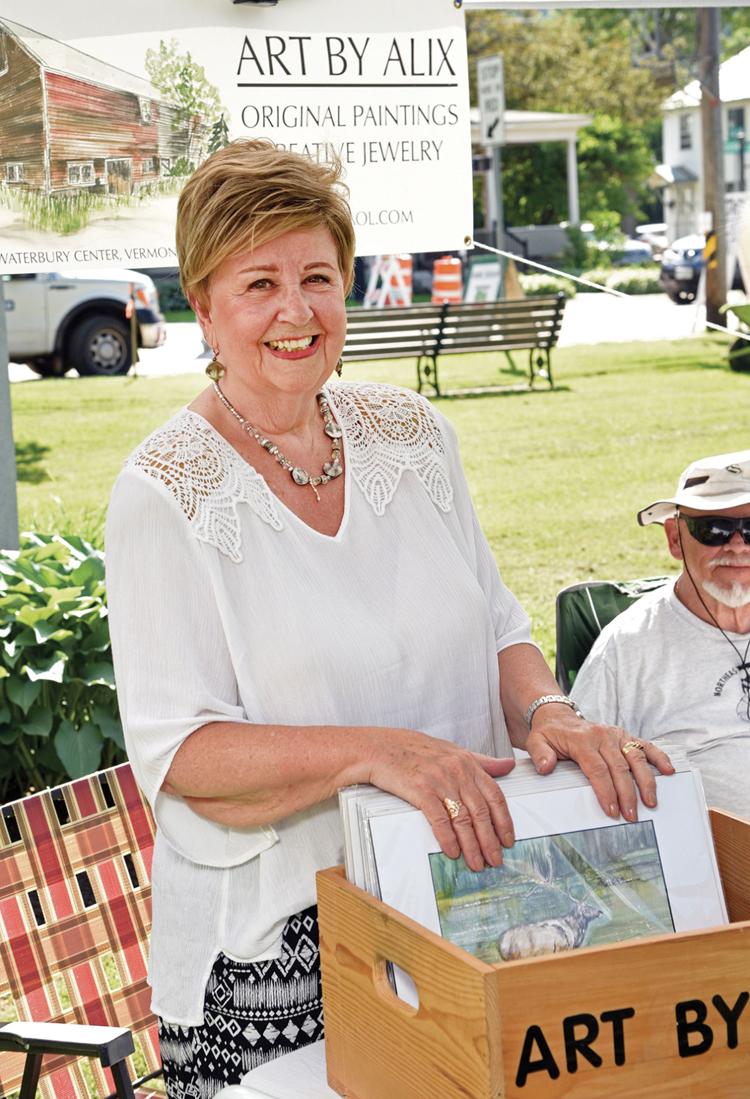 Jeanne Alix has an eye for things that others might miss.
For the past 17 years, the artist — who prefers to be referred to by her last name — has explored and recreated the architectural beauty found in and around Waterbury.
"People will say to me, 'I've lived here my whole life and I never noticed that building, or that bridge,' but the beauty, the uniqueness of this region just jumps out at me and I have to paint it," said Alix last week from her studio in Waterbury Center.
She offers her wares — which include paintings, note cards, calendars and jewelry — under the banner of "Art by Alix", and is a familiar face to anyone who visits the Waterbury Farmers Market.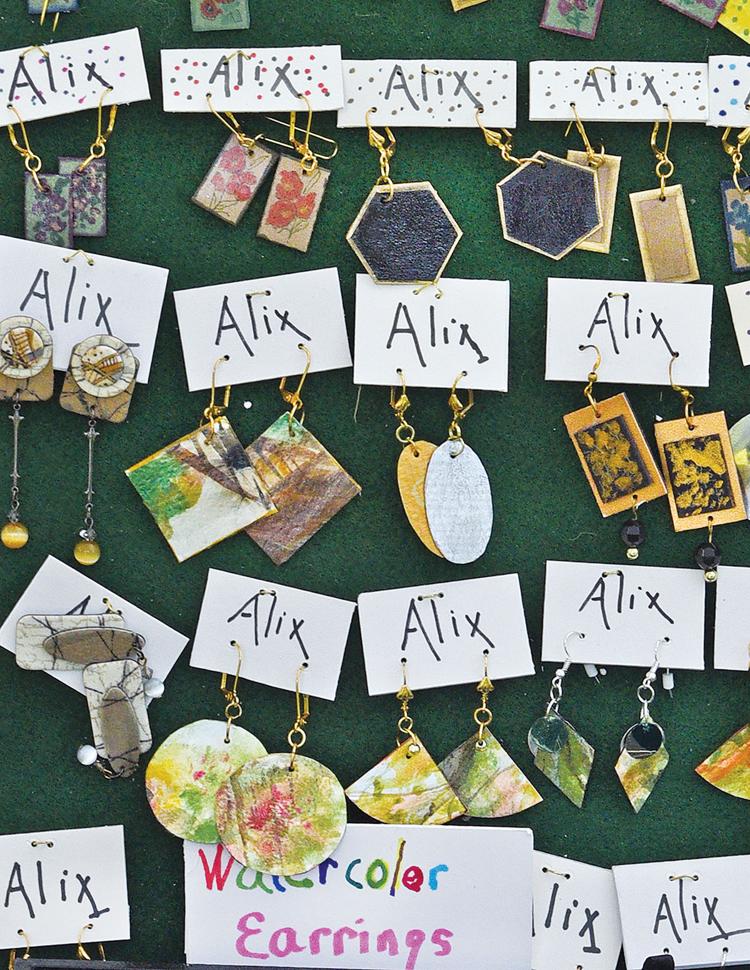 "For 30 years, I had businesses in Connecticut, and it was 'Expressions by Alix' and 'Designs by Alix', so 'Art by Alix' seemed like a natural fit," she said, while taking a break from making a pair of earrings.
'Making earrings, it's not my big thing, it's what I do to relax," she said. "There are times when things flow, and times when you have a quiet time and you have to have faith that things will happen again."
Alix recalled the inspiration for her current painting endeavor.
"I was coming home on a beautiful, snowy day, and all of these beautiful houses began to just stand out for me and I knew I had to paint them," Alix said. "I called it 'Faces of Waterbury.'"
With a camera in hand, Alix travels the back roads and main thoroughfares of the region, taking snapshots that she uses as models when she returns to her studio to paint.
In addition to capturing the beauty that draws so many visitors to the area, Alix is also creating a historical record of sorts.
"When someone opens a new business, I like to do a portrait of their building," she said.
Her portraits also serve as a record of times gone by, of buildings that did not stand the test of time for one reason or another. When John and Val Vincent closed Vincent's Drug & Variety in 2009 — a family-owned store with nearly a century of history in Waterbury — Alix made sure to paint a portrait.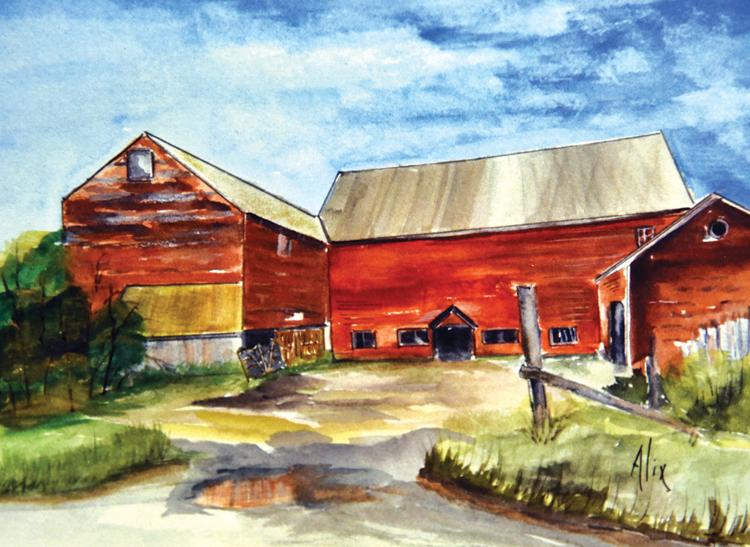 In another example of historical preservation by way of art, following a devastating fire that destroyed Wallace farm on Blush Hill Road in Waterbury in April 2018, Alix tracked down photos of the farm before the fire and painted a portrait that serves as a memory of happier times.
Alix also documented the before-and-after of the Main Street Fire Station in Waterbury, which was torn down in 2010 and rebuilt in 2011.
Art collectors and history buffs can enjoy single prints of her work, each of which includes a short history of the building on its back, or see a year's worth of art in her calendars, which she finds quite popular with tourists.
"I've met people I've never expected to meet," Alix said. "I meet people from literally all over the world, and they take my calendars home and they take a piece of Vermont with them."
After nearly two decades of painting the many faces of Waterbury, Alix said she needs to hunt a little bit harder to find new subjects.
"I'm running out of places to paint," she said. "Sometimes, people ask me if I'll do their homes and it will take me to a new places, or other people will say, 'Have you seen this barn?' But, I'm starting to run out of places."
Alix welcomes solicitations from people who wish to have their home or business rendered in the form of a portrait. Her studio is also open by appointment.
At 80 years old, Alix said she has no plans to retire from painting.
"I think I will go out of this world with a brush in my hand," she said.
To contact Alix, you can send her an email at artbyalix@aol.com.