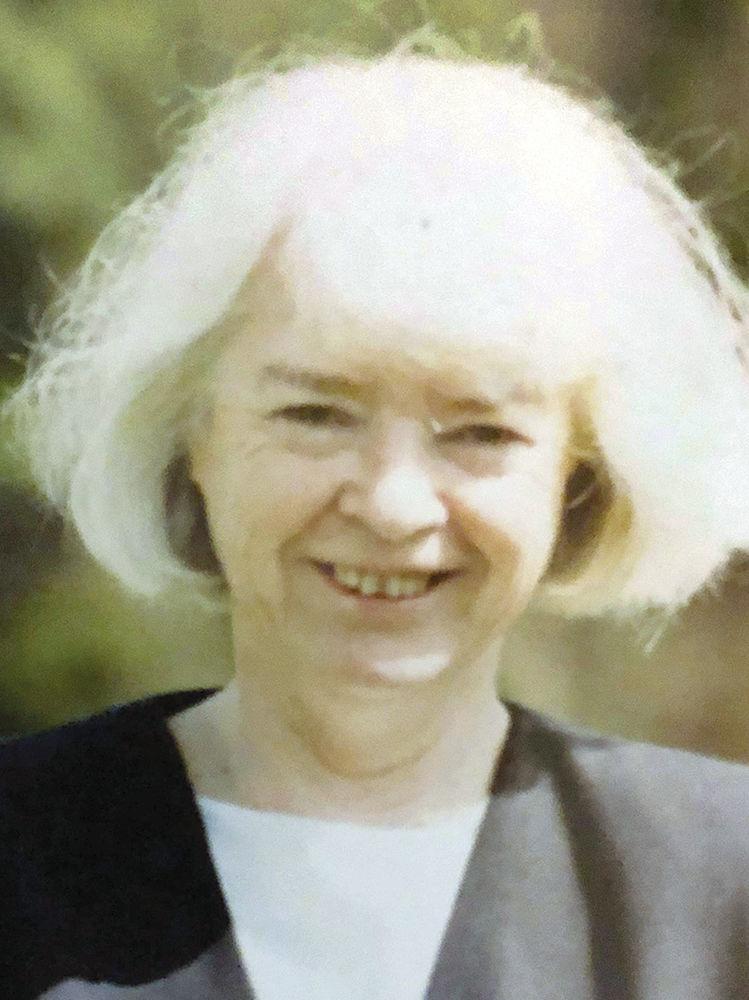 Maxine Mary (Long) Tallman, 96, a beloved light in Vermont and her community, died peacefully in her sleep Jan. 1, 2020, at her home in Duxbury.
She was born April 27, 1923, at the current site of the Bundy Art Gallery in Waitsfield. Maxine learned from an early age the meaning of sorrow and loss. When she was 6, her father, Charles, had a serious accident while working in the family barn. He lived for about six months after his severe head injury, but finally succumbed.
Maxine graduated from Waitsfield High School in 1941 at the top of her class. 
On Aug. 10, 1941, in St. Louis, Mo., Maxine made the most important decision of her life. The scene read as follows: "There was a convention feature that especially touched the hearts of assembly delegates. Sunday, Aug. 10, 1941, was Children's Day at the St. Louis convention. Early that morning a baptismal discourse was given, and 3,903 persons were immersed, among them 1,357 children." (Maxine attended as one of the children, being 18 years of age.) "But for children — and adults too — that day was very special. All children of consecrated parents between the ages of 5 and 18 and having reserved seat tickets will assemble in the main arena directly in front of the platform," said the printed program. Brother Judge Rutherford's discourse "Children of the King" was scheduled for 11 a.m. On that day, Maxine dedicated her life to serve her God Jehovah for the rest of her life.
On Dec. 30, 1942, Maxine married (Orin) Gilbert Clyde Tallman. Together they had seven children.
Two of her children, Rosalie Tallman and Naomi Tallman, died earlier.   
Survivors include five children, Faith Moulton, Mary H. Carey, Terri Tallman, Lori Madden and Perry Tallman; 16 grandchildren, Hans Freeman, Danny Freeman, Debbie Freeman, Lisa Audet, Melanie Couillard, Gilbert Couillard, Sarah Couillard, Mike Carey Jr., James Carey, Jennifer Clark, Taylor Welch, John Crossett IV, Sean Crossett, Jessie Crossett, Cassidy Tallman and Dylan Tallman; 16 great-grandchildren; six great-great-grandchildren; and one great-great-great-grandchild, Addilyn Marie Simms (a few months old)
Maxine was proud to be a servant of Jehovah, having been baptized for 78 years. Her faith in the promises held out in the Bible and living a life as morally clean as possible were very important to her. Every night she would read her Bible and other supplemental materials that gave her a solid basis for the hope of a future time when paradise would be restored, and she would be reacquainted with her beautiful daughter Rosalie (who died at age 8) to raise her along with Gilbert. She also earnestly desired to see her dear father and other dead loved ones return in the resurrection from the dead as is foretold in the Bible.
For many years, Maxine played piano regularly in her family band (Long Family Band) and sang.
In the early 1960s, Maxine sold property to the community for what would become Harwood Union High School. The Harwood Union school district owes Maxine a debt of gratitude for this becoming a reality.
Maxine was a captivating storyteller and wrote a book and many poems. She started a flower business in the 1960s and for years had clients come from all around. She loved gardening and tending her large gardens of vegetables.  
During the maple sugaring season, she loved making the fancy grade. She came from a line of cooks, and was famous for her pies and fried chicken.
Maxine cared not only for her children, but also helped take care of five grandchildren.
Services will be held in the spring, at a date and time to be announced. Maxine will be laid to rest next to her husband, Gilbert, in the family cemetery in Warren. To send online condolences, visit perkinsparker.com or the funeral home's Facebook page.