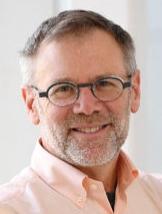 Michael Ungar, Ph.D., an authority on resilience research, will speak Tuesday, Jan. 21, at
6 p.m. about what every child needs in their life to thrive and succeed.
He'll speak at the Waterbury Public Library, 28 N. Main St.
In his new book "Change Your World," Ungar explores real lives, across age and culture, and discovers that the answers lie in the people and the support systems around us. Strong relationships, caring families, a sense of connection and identity are very often the difference between individual success and failure.
Ungar is a family therapist and professor of social work at Dalhousie University in Halifax, Nova Scotia, and directs the Resilience Research Centre, studying the resilience of families and children in many types of communities.
Parents, grandparents, caregivers and all those who want to learn how to best support children and young people are welcome at this free event, sponsored by Hannah's House of Waitsfield.