Greg Popa, editor and publisher of the Vermont Community Newspaper Group, was inducted into the New England Newspaper Hall of Fame over the weekend, and the publications he oversees received dozens of awards for writing, photography and design.
Popa was one of six journalists inducted into the hall this year, as part of the annual New England Newspaper Convention, held in Boston and organized by the New England Newspaper and Press Association.
Vermont Community Newspaper Group publications also received 33 awards during the association's annual Better Newspaper Competition.
Hall of Fame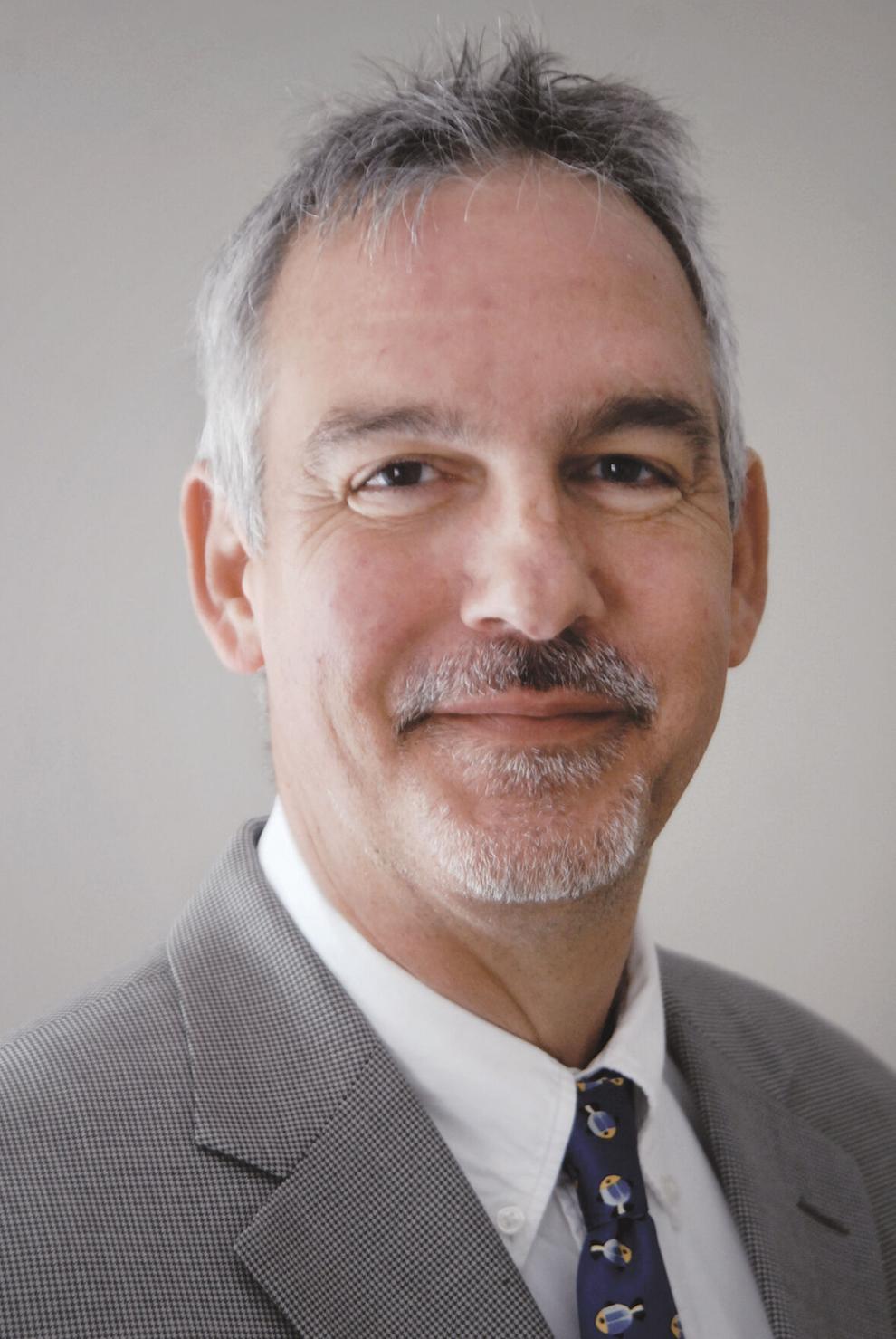 Much like the head chef at a restaurant who started his career as a dishwasher, Popa rose through the ranks by doing it all.
He started as a photographer at the Stowe Reporter in 1986 and has, at various times, been a photographer, reporter, editor and advertising manager. He became publisher in 2014, shortly before the Stowe Reporter bought the neighboring News & Citizen, which has been covering greater Lamoille County since 1881.
Popa applied the same methods of design, writing and photography — Lamoille County readers got to see their paper in full color for the first time — that made the Stowe Reporter an annual awards earner at the New England Better Newspaper Competition.
He later replicated that company consistency to what is now known as the Vermont Community Group, with Chittenden County papers The Other Paper of South Burlington, the Shelburne News and The Citizen, which serves Charlotte and Hinesburg.
Popa was also at the helm when the company ceased publication of the Waterbury Record.
Popa has for decades nearly single-handedly — with a talented stable of photographers, writers and designers — produced the twice-yearly Stowe Guide and Magazine, a 240-page package that has regularly been awarded the best niche publication in New England.
"Under Greg's leadership, these newspapers not only were kept alive, but became excellent," Popa's biography in the Hall of Fame reads. "Greg led the transitions and built new teams, always on the principle that excellent, must-read journalism is the key to a weekly newspaper's economic health."
Popa was inducted by a pair of fellow hall-of-famers, Tom Kearney — former executive editor of the Stowe Reporter and Keene Sentinel, now with VTDigger, who also wrote Popa's Hall of Fame biography — and Mike Donoghue, a retired veteran Burlington Free Press reporter, head of the Vermont Press Association, and a post-retirement correspondent for the VTCNG papers and several other Vermont weeklies.
"Greg is a skilled leader and motivator, and he has insightful news judgment," Donoghue said. "He's a great juggler for all his hats and newspapers. His newspapers are taken seriously and take seriously their First Amendment fights."
Editorial awards
The weekend's New England Newspaper Convention also featured its annual Better Newspaper Competition, which netted the newsroom 21 awards, a haul that includes eight first-place winners for writing and photojournalism.
Once again, the Stowe Guide & Magazine was named the overall best niche publication in New England and was also given a second nod as the publication with the best overall design and presentation.
News editor and staff writer Tommy Gardner took home seven reporting awards in the weekly newspaper categories. Those include two first place awards — a local personality profile of actor Rusty "The Logger" Dewees and a sports feature about how local Scholars' Bowl teams fared during the pandemic.
Photographer Gordon Miller won six awards, including three first-place shots. He won in both weekly classes in a new category for pandemic related photos, one at a local high school and one at a nursing home. He also won for a photo of a baseball player safely sliding into home plate in a cloud of dust.
Biddle Duke, the former Stowe Reporter owner and publisher, also won first place in the sports feature category, for his story on what it's like being the parent of a competitive ski racer.
Gardner earned three other sports-writing nods — for stories on a high school tennis state championship; a state championship baseball game; and the colorful announcers of the weekly Stowe Ski Bum Races.
Miller was awarded three other photography prizes — two pictorials that featured very different crescent moons, and one general news photo of a school bus driver shoveling the bus roof.
In other editorial and photography awards:
• Business/economic reporting: Avalon Styles-Ashley, second place for her story about a women's ski apparel company with biologically convenient zippers.
• Local personality profile: Gardner, second place for a feature of a man who picks up roadside trash in his hometown every day.
• Best niche publication: Stowe Weddings, second place to big sister Stowe Guide.
• Humor columnist: Carol Vasta Folley, second place for her piece throwing shade at appetizers.
• Serious columnist: David Rocchio, second place for a rumination on inheriting a snowblower.
• Investigative/enterprise reporting: Gardner, third place for a nearly year-long series of stories about a fire chief accused of sexual assault.
• Personality photo: Paul Rogers, third place, for his photos of Rusty Dewees.
Design awards
The production staff, responsible for designing the eye-catching print and digital advertisements that bring revenue into the company — and responsible for the placement of every single bit of copy, photography and graphic — earned a dozen awards.
The News & Citizen won second place for overall advertising "general excellence" for New England weekly newspapers.
Production manager Katerina Hrdlicka got a third-place nod in the best overall ad designer category, with judges noting her "clean, clear design sense."
The papers also took home several awards for individual ads or special packages.
The Stowe Reporter production staff won first place in the special section category, for the popular annual RIDE mountain biking supplement, which judges said was "magazine-like" in its scope.
The staff also won for themed multiple advertiser pages, again for a popular annual feature, the leaf peeper section that runs for a month every fall.
Designer and webmaster Kristen Braley won first place in two categories: most creative use of small space for a front-page Power Play Sports banner; and best local online ad, for a Ferro Jewelers digital display.
Other advertising award included:
• Holiday ad: Hrdlicka, third place with her Stowe Reporter ad for Country Store on Main.
• Most creative use of small print space: Hrdlicka, third place for her Stowe Sweets ad.
• Local color display ad: Braley, third place for a Ferro ad in the News & Citizen.
• Real estate display ad: Braley, third place.