The establishment and spread of systemic racism in Vermont, and the nation, started after the Revolutionary War, a war fought on the principal that "all men are created equal," according to the Declaration of Independence.
The myriad ways in which African Americans were excluded socially and economically and, not treated equally, stands in sharp contrast to the myth of the state as an innovative bastion of inclusion.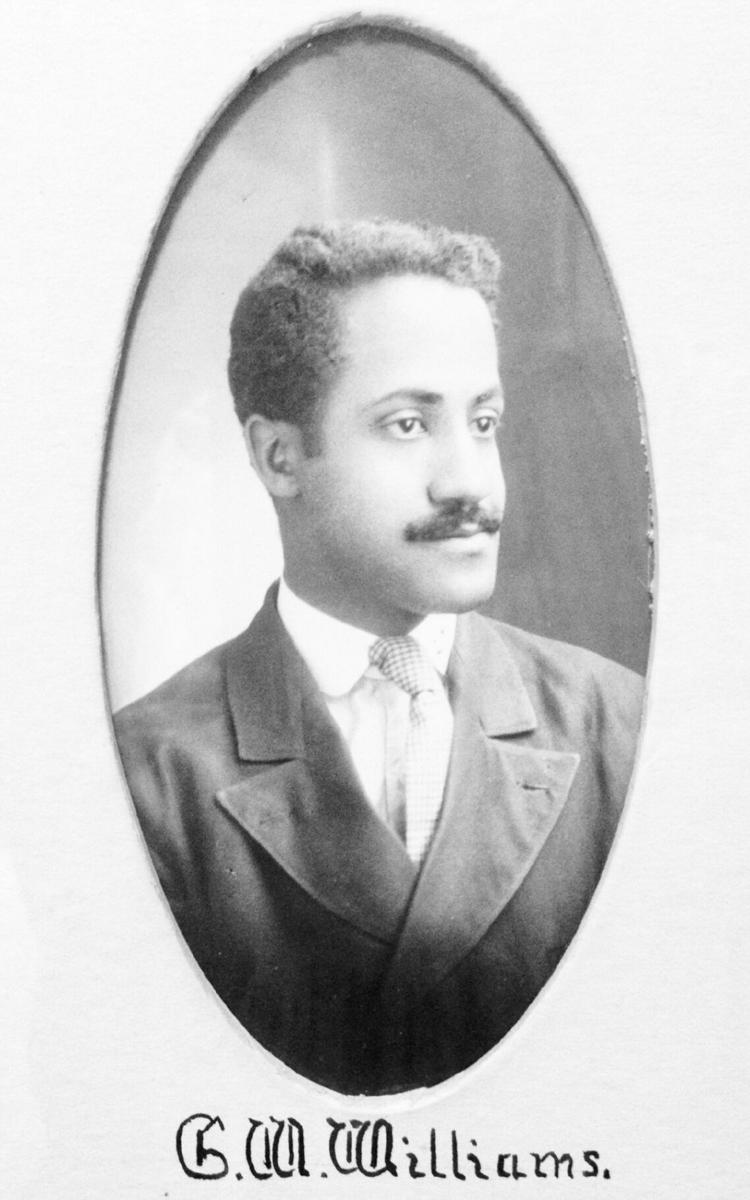 For example, Vermont has long been proud to tout its constitution as the first to outlaw slavery, but closer examination shows this document is not the prohibition of human bondage it has been purported it to be.
Author Harvey Amani Whitfield points out in "The Problem of Slavery in Early Vermont, 1777-1810," that the constitution is written in a vague way. Most notably, the use of the verb "ought" instead of a more definite term such as "shall not."
"No male person, born in this country, or brought from over sea, ought to be holden by law, to serve any person, as a servant, slave or apprentice, after he arrives to the age of twenty-one years, nor female, in like manner, after she arrives to the age of eighteen years."
This approach to ending elements of slavery, while preserving others, furnished a culture where racism could spread after the Revolutionary War. Racism developed that did not just see African Americans as coming from an inferior society, but as biologically inferior: what became systemic racism.
Lincoln Hill as microcosm of state racism
In a recent story, we introduced Shubael and Violet Clark, of Hinesburg. Their history illustrates how systemic racism prevented industrious African Americans from achieving the levels of wealth and social position that a white family of similar background and effort would have enjoyed.
The Clarks settled on top of Lincoln Hill in the 1790s, part of an influx of recently freed African Americans who came to Vermont after the Revolutionary War, although it isn't clear from the historical record if the Clarks were enslaved or if Shubael Clark served in the war.
African Americans fought for both sides during the Revolutionary War with the British and the Patriots promising them their freedom in return for their service. This promise was broken for many after the war, according to the Colonial Williamsburg Journal.
Relative to the time and place, the Clark family thrived in Hinesburg – for a while.
In 1790, the only church in town was Congregational. There is some evidence that African Americans may have been required to sit in the balcony at the Hinesburgh Congregational Church, Elise Guyette said in "Discovering Black Vermont: African American Farmers in Hinesburgh, 1790-1890."
For whatever reason, it appears none of the Clark family ever joined this church.
When a more inclusive Baptist church was established, members of the family became respected members of it. Some of the Clark men rose to leadership roles.
Excluded from earning
In the 1830s and 1840s life started getting easier for many Hinesburg residents. Manufacturing came to town. An iron foundry making agricultural tools, carding factories to clean sheep's wool and a mill that turned the abundant, locally grown potatoes into starch were providing goods for a more comfortable life – for white people.
"Although the town was thriving, there is no record of any people of color working in the numerous mills and factories of the county," Guyette said.
Guyette cites Andrew Harris, who graduated from the University of Vermont but was refused admission to Middlebury College because of his race.
Harris gave a speech in New York City in 1839 in which he said, "If he wishes to be useful as a professional man, a merchant or mechanic, he is prevented by the color of his skin, and driven to those menial employments which tend to bring us more and more into disrepute."
While wealth was growing for many, it was being denied to African American neighbors.
The story of Aaron Freeman illustrates other ways Black Vermonters were shut out of the economic largesse others enjoyed.
Freeman was born in Charlotte in 1828 or 1829, said Jane Williamson, the retired director of the Rokeby Museum.
Freeman worked at noted abolitionists Rowland Thomas and Rachel Gilpin Robinson's Rokeby farm in the mid 1800s, and corresponded with their son George G. Robinson.
A a number of African Americans worked at the farm. The Rokeby Museum has thousands of letters of the Robinsons' extensive correspondence.
Freeman married Shubael and Violet Clark's granddaughter, Rachel, in the Charlotte Congregational Church in 1857. He was rather old for the time to be getting married, 28, to her 17 years.
This may be an indication of the difficulty for African Americans to find a spouse of their race in Vermont because there were so few African Americans living here, Williamson wrote in an article for "Vermont History."
Rokeby connection
Rokeby was a haven for fleeing enslaved people and free African Americans. Rachel Gilpin Robinson kept her home free from goods made by enslaved people, the Rokeby Museum website says.
George Robinson did not share his parents' inclusive views and his writing displays a racist mindset.
Nonetheless, Robinson and Aaron Freeman appear to have been friends, having worked at the farm together for at least 20 years
George Robinson wrote to his brother Thomas from Savannah, Georgia, in 1847, in a letter that shows both his racist views – and that he and Freeman may have discussed his difficulties in finding a wife.
He wrote, "Tell Aaron I could get him a very nice wife, either a little Black, a good deal Black, or as Black as tar, as we have all varieties."
"It obviously never crossed his mind that Aaron would marry anyone other than a Black woman, and the tone of his letter was likely not welcomed by the Robinsons or Aaron," Guyette said in her book.
Freeman fought in the 54th Massachusetts, the second African American regiment formed during the Civil War and the first in the Northeast. The regiment served with distinction and was the inspiration for the Academy Award-winning movie, "Glory."
Despite what they had been told when they enlisted, when the regiment reached South Carolina, African American soldiers were told they would be paid less than white soldiers – $13 versus $7 a month. Many of the soldiers in the 54th Massachusetts refused their pay as a matter of principle.
During the Civil War in 1864, Aaron Freeman wrote from Florida to George Robinson in Vermont. Much of his letter was about how angry he was about the pay inequity.
It may be that Aaron Freeman was not just writing to Robinson as an acquaintance, possibly a friend. He also may have been writing Robinson because he was Ferrisburgh's town clerk. Freeman may have been following the Colonel's suggestion that they write home to see about the pay discrepancy, Williamson said.
The contradictions of the Northeast's myth of its inclusiveness were apparent to at least one foreigner. Guyette shared a quote from her Master's thesis "Black Lives and White Racism in Vermont, 1760-1870" from Alexis de Tocqueville.
In 1835, the French aristocrat wrote a popular book, "Democracy in America," about his travels in the United States.
"Race prejudice seems stronger in those states that have abolished slavery than in those where it still exists; and nowhere is it more intolerant than in those states where slavery was never known," de Tocqueville wrote.
He also wrote, "From the moment Europe took slaves from a race different from themselves, they made race prejudice eternal."
Here's hoping he was wrong about that.