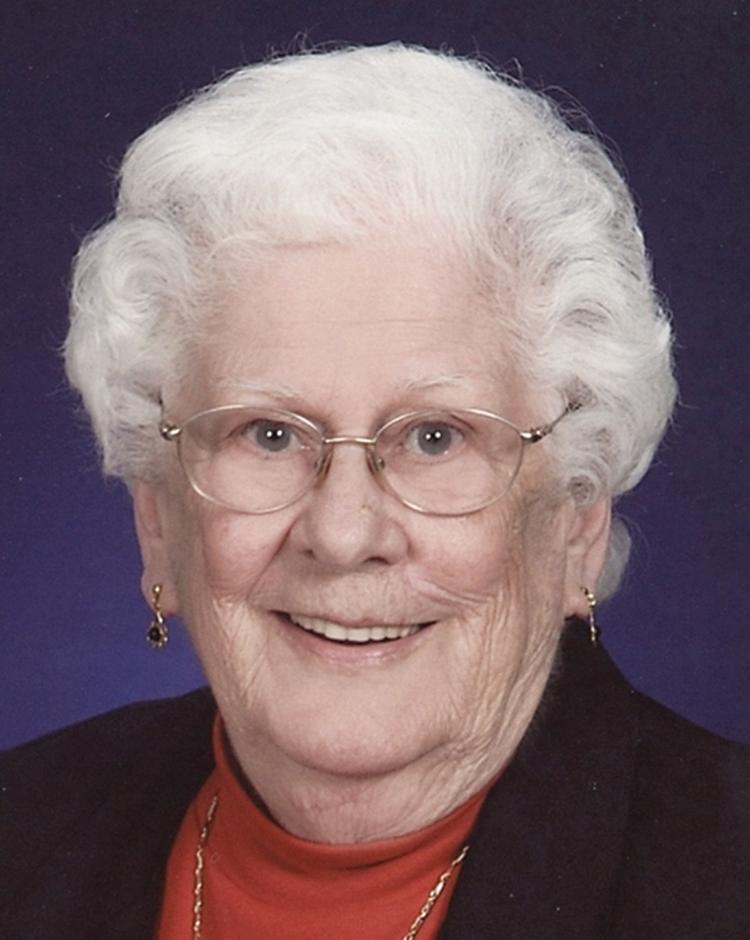 Viola Constance (Marot) Goodrich, 95, passed away peacefully at the Arbors in Shelburne. Born in Providence, R.I., Vi was the youngest of 12 children, all of whom predeceased her.
She met Maurice Goodrich while visiting her sister Evelyn Mitchell in Hinesburg. Maurice and Viola were married August 2, 1947 and resided in Hinesburg; Lexington, Mass. and Manchester, N.H. until they retired and returned back to Hinesburg.
They are survived by two daughters, Karen Goodrich, of Hinesburg, and Patricia and her husband Michael Poulin, of Richmond.
Vi had three grandchildren, Roberta Francis and husband Matthew of Hinesburg; Michael Barboza and wife Sara of Alva, Fla. and Joseph Goodrich and wife Holly of Nottingham, England. She is also survived by four great-grandchildren, Emily Barboza of Alva, Fla.; Abigail and Logan Francis of Hinesburg and Jackson Goodrich of Nottingham, England.
Viola enjoyed visiting with friends, especially Mona and June Giroux, and with her family. She also enjoyed time spent on their summer home on Lake Iroquois.
Viola was predeceased by her husband of 53 years, and her grandson Joseph Goodrich.
A Mass of Christian burial was said Dec. 30 at St. Jude Catholic Church in Hinesburg. Burial followed at Resurrection Park in South Burlington.
Visit readyfuneral.com to place online condolences. In lieu of flowers, please consider giving to the Hinesburg Fire Department or to the Alzheimer's Association.