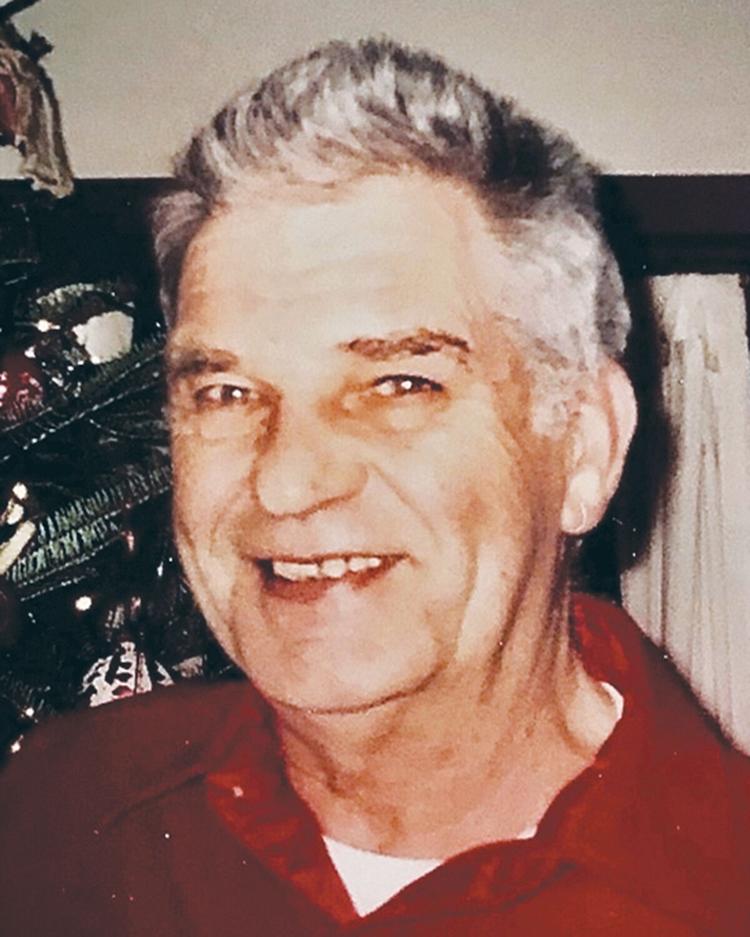 Andy R. Mansfield, 81, of Charlotte, died at home on Dec. 18, 2020, surrounded by his family after a year of declining health.
Andy was born at home on May 5, 1939, to Andy and Laura (Field) Mansfield in Stowe. He graduated from Stowe High School in 1957 and married the mother of his children later that same year. They were married 18 years, living in Stowe and Charlotte. In 1980, Andy married his soulmate, Marlene Caton Russell.
Andy was a talented finish carpenter who built beautiful homes in the Stowe and the Burlington area. He also did custom work making cabinets, bookshelves, gun cabinets and even a dollhouse in his workshop. Andy and Marlene were treasure hunters, spending hours combing garage sales and flea markets looking for egg weights, tin lunch pails, dishes and other items to add to their collection and never spending very much for any of it. They would travel to Maine to get parts for their antique woodstoves. Andy always said if he didn't have it you didn't need it.
Andy loved dogs. We think he loved them more than people. His last two dogs were bassett hounds, Clyde and Eli. At family gatherings there were usually plenty of dogs running around and Andy always saved tidbits off his plate for the furry family members.
Andy was an avid hunter, traveling to Maine, New Hampshire and New York to hunt whitetails. He went on a goose hunt in Newfoundland in the 1960s. In later years he traveled to Saskatchewan, Montana and Wyoming to hunt mulies and antelope. He was a NASCAR fan and casually followed the New England Patriots.
Andy is survived by his children, Randi McCuin and her husband, Thad, of Essex Junction, Lynn Mansfield and her partner, Faith Brown, of Colchester, Lisa Gere of Dracut, Mass., and Lance Mansfield and his wife, Allison of Duxbury. He also leaves his sister, Marlene, and brother, Daryl; his aunts, Dorothy Field, Cheryl White and Jackie Field; and several nieces and nephews.
In addition, he leaves Marlene's children, Heidi Johnston and her husband, Sam, of Birmingham, Ala., Christian Russell and his wife, Polly Troutman, of Missoula, Mont., and Kara Ramirez and her husband, Marvin, of Colchester. Andy also leaves grandchildren, Donald McCormick, Daniel McCormick, Ashton McCuin, Kyle Gere, Ryan Gere, Corey Mansfield, Megan Mansfield, Landon Mansfield, Ryan Mansfield; and stepgrandchildren, Thomas Johnston, Sophie Johnston, Christian Johnston, Nathan Stetson, Michael Magee and Christopher Magee.
Andy was predeceased by his parents, his wife Marlene, brothers Richard and Phillip, and his son James. Andy leaves behind many, many great friends, especially his best friend, Tommy Thompson.
The family would like to thank Michelle and Marsett of Home Care Assistance and Jenny of Bayada Hospice for taking such excellent care of Andy.
A. W. Rich Funeral Home of Essex Junction will be handling funeral arrangements. The family will be having a celebration of Andy's life when it is safe to do so. In lieu of flowers consider making a donation to the Humane Society of Chittenden County.