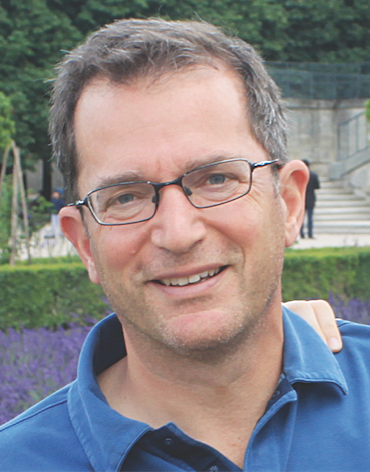 In last month's column, I wrote about the hard-working road crews fixing our byways and highways. Given the numerous rebuilds going on everywhere, it's pretty hard not to write about them again.
But stick with me, because this essay rolls over more ground than just Route 100.
As summer heats up, so have the efforts. In Wolcott one balmy afternoon, we sat in a line of cars on Route 15 that felt like Cape Cod Traffic. Well, rural Vermont take on Cape Cod Traffic, which is 10 cars surrounded by birdsong, corn and tree-covered hills. Men poured hot tar by hand into holes on the baking road.
Hard work, that. Especially when the pavement is hot enough to broil fish. Days — and nights in many cases — for these crews must pass like molasses. Noise, dust, dirt, traffic, sun, bugs, all while wearing a hardhat and yellow vest. Another tip of hat to the road crews, and again especially the flaggers, hanging on to stop/go signs like they are the last straw.
In some cases, it is not just roadwork but life causing the jams. Farmers markets, village fetes, and at least in Stowe the subculture of lacrosse cause roads to narrow and traffic to stop. Visitors surely bottle things up, and they drive different. Turn signals seem not to be part of distal urban cultures.
The other day I watched an impasse between a pickup truck and a soft-gray late-model sports car with a distinctively "not from here" plate. The truck was tuned for the summer. A choice mountain bike hung over the tailgate with pride. The Porsche was backing out of a nose-in parking space in front of a coffee shop. The truck was driving south, holding up traffic to turn left into that spot.
The Porsche had backed up enough to block traffic going north, but would not move forward. The man in the Porsche did not want to drive north. He wanted to make a U-turn to head south. It was clear he would not relent. He would not let the truck get the spot in front of the coffee shop, let the traffic flow, basically be a good human being. He so wanted to shoot south and did not care. He stopped a man from getting a coffee and held up traffic midday on a busy road to make an illegal U-turn. Ah, summer.
Pickup man surrendered; Porsche man grinned like the Grinch, pulled a U-turn inches in front of the next car, no turn signal of course, and went on his way. Come on. Drive here like you live here.
Keeping the roads safe is important because all of our small towns are bustling. From Hardwick to Waitsfield, there is energy as strong as the summer sun. From summer camps to brewing beer to barbecue spots to manufacturing for the Great Wide World, Vermont is busy.
Downtown Morrisville is bustling, recovering from its long history of being more of a highway than village; the still-feels-new bypass does its job of pulling traffic out of town, letting the village thrive.
Waterbury's matured these past 10 or more years and is now near mecca. Beer mecca, food mecca, farmers market mecca. Pretty hard not to choose to drive to that crossroad town for a meal, if you can stomach the roadworks.
The Mad River Valley's not really changed one bit since my childhood long, long ago. OK, there's a fire station in Waitsfield where there used to be a Little League field. Hit a homer onto Route 100, win an ice cream.
That's mostly a good thing. The Valley is a beautiful place to do cool summer things, like swim and fish or hike or bike or walk or ride or eat or drink or sleep. The Valley's always been a bit contrarian when it comes to visitors, but we all get a warm embrace when there for sure.
Farther north, Hardwick and Craftsbury and the whole kingdom are learning to pull from the earth more than feed crops. Cheese, whiskey, yogurt, life. Keep it going.
As this column's now meandered like a river on a summer day, it's time to pull back into a coherent stream. We need these road projects to make our towns stronger, more accessible, and safe. (I for one can't wait for the work to hit Route 100 north of Stowe village, where the road rumbles like a Southern California temblor, and for the state to put that traffic light back in on the intersection of Route 100 and West Hill Road. I'd also love the state to learn to build smaller roundabouts so we can plant a crop of those traffic calmers everywhere.) The projects are important, because they allow towns to thrive.
The reality is people more and more want to get out of the metropoles around us and spend time where doors are unlocked, where people complain about a row of 10 cars on a narrow strip of road surrounded by corn and hemp fields. They want this for more than a weekend. People realize they might make a go of it where they can breathe, can think, can see the stars, maybe raise the kids.
If the gig economy includes using ingenuity to carve out small economic niches in these Green Mountains, I'm all for it. If we need to sit for a few minutes in traffic, with our Maplefields coffee in hand, our underserved cellphone strapped to the dashboard as we stare at the flagger with her stop/go sign and all the troubles of the world etched on her lined and worried face, well, that's a small price to pay for progress in heaven.
---
David M. Rocchio lives, works and writes in Stowe. Email letters to news@stowereporter.com.