A look at what's happening on the local theater circuit.
---
Come to the 'Cabaret'
Taryn Noelle of Stowe takes on the iconic role of Sally Bowles in "Cabaret" at Lost Nation Theater's 31st season as central Vermont's resident professional theater, Thursday to Saturday, July 11 to 13, 18 to 20, and 25 to 27 at 7:30 p.m. and Sunday, July 14, 21 and 28 at 2 p.m. at City Hall Arts Center, 39 Main St., Montpelier.
Created by John Kander and Fred Ebb, the show has won more than a dozen Tony Awards since its debut in 1966.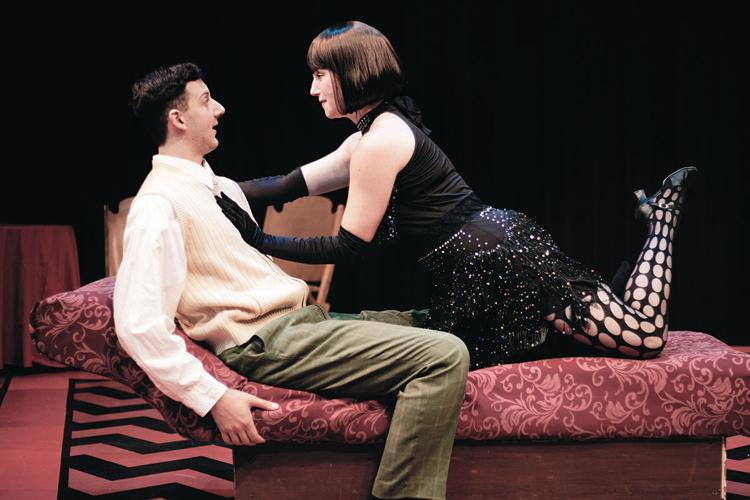 Noelle also choreographs, assisted by Boston's Jack Dwyer. An award-winning singer and Circle in the Square alumnae, Noelle is known to Vermonters for her live performances and studio recordings as well as teaching and choreography work, Lost Nation's "Hairspray," and lead vocals with Rick & The Ramblers western swing band and the jazz group Blue Magnolias.
Lost Nation's producing artistic director Kathleen Keenan will play the tragic Fraulein Schneider. The cast includes Avalon Kann Dziak, Bill Pelton, Elizah Hill, Tommy Bergeron, Alexa Kartschoke, Hope Salvan, Teri Page, Tim Sheridan, Liz Davis (just seen in "The Complete History of Comedy – Abridged"), Rod Sigurdson and Adam Woogmaster. Sam Balzac of New York City ("Sense & Sensibility (2017)") returns to play Cliff, and Bailey Forman comes in from California to play the Emcee.
The actors are accompanied by an eight-piece band, led by musical director Patrick Wickliffe.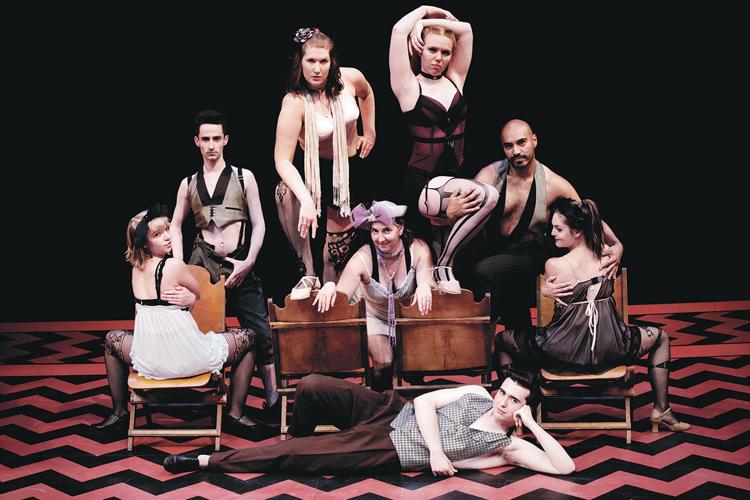 Longtime company member and Lost Nation Theater musical specialist Tim Tavcar returns to direct the production.
Bent transforms Lost Nation Theater space into an "in-the-round" cabaret-like setting. Audience members will see and be seen. Also joining the production are costume designer Charis Churchill, lighting designer James MacNamara, sound designer Andrew Vachon, stage manager and properties designer Lauren Villarreal, and assistant stage manager Nick Veldey. The scenic concept is by Travis George and Robyn Osiecki.
Tickets/information: 229-0492, lostnationtheater.org.
'Into the Woods' in Hyde Park
The Lamoille County Players continue their 67th season with the Tony-award winning musical "Into the Woods," Thursday to Saturday, July 18 to 20 and July 25 to 27 at 7 p.m., and Sunday, July 21 and 28, at 2 p.m. at the Hyde Park Opera House, 85 Main St.
The musical is a mature, modern twist on the Brothers Grimm fairy tales, tied together by an original story involving a baker (Dave Gabaree), his wife (Alicia Banach) and the witch (Julianna Banach) who has put a curse on them. On their journey to lift the curse, the baker and his wife meet fairy tale characters including the Big Bad Wolf (Candice Bryan-Broe, also playing the Narrator), Cinderella (Jennifer Benjamin), Little Red Riding Hood (Holly Ray Sherrer), Jack (Katelyn Shaw), and Rapunzel (Annalise Durocher).
Other cast members include Julie Banach, Arianna Belfield, Taylor Cammer, Beth Carrier, Aidan Hamilton, Becky Laird, Doug McGown, Michael McLure, Becky Millard, Danny Miller, Marcy Perrotte, Anna Sargent and Audrey Teague.
Catie Smith of Cambridge directs the production, with music direction by A.J. Banach of Colchester and choreography by Holly Sherrer of St. Albans.
Musicians include A.J. Banach, Anthony Barrows, Shaun Booher, Bailey Brown, Kelly Daige, Madeline Daly, Patricia Fitzgerald, Makayla Jones, Jody Racht and Lauren Zwonik.
Tickets are $18 for adults and $12 for students and seniors age 60 and up. All tickets for the 2 p.m. matinee on Sunday, July 21, are $10.
Tickets are available online at lcplayers.com. The box office (888-4507) opens an hour before each performance.
---
Send your theatrical news, notes and photographs by Friday at 5 p.m. to community@stowereporter.com or mail to P.O. Box 489, Stowe, VT 05672.