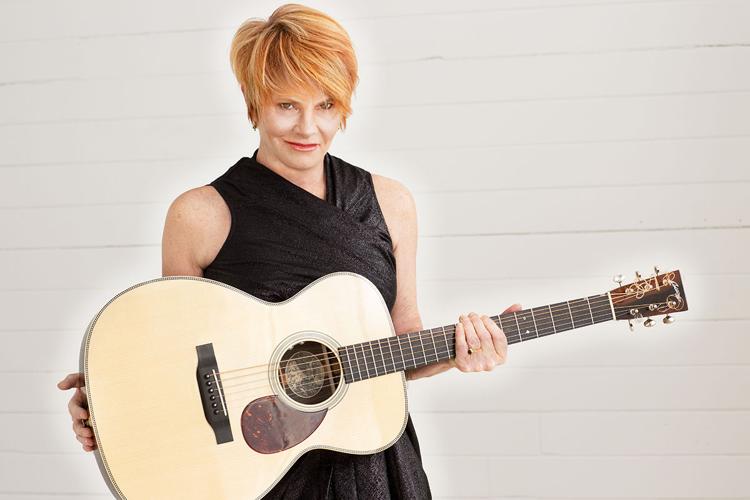 Shawn Colvin, who won her first Grammy Award 30 years ago, is still learning new things when it comes to recording.
"Songwriting needn't be terribly thought out or sweated over. Steve said, 'Fear not the obvious.' That's been helpful to me," Colvin said, a lesson learned while working with folk legend Steve Earle on their joint release, "Colvin & Earle," which came out in 2016.
Colvin is the singer and songwriter behind a dozen studio albums, starting with 1989's "Steady On," which scored her a Grammy for Best Contemporary Folk Album. She's since won two more.
She's excited to come to Spruce Peak Performing Arts Center for the organization's second annual folk festival Aug. 10 and 11.
Colvin headlines the festival's second day, said Hope Sullivan, executive director of Spruce Peak Performing Arts Center.
Last year, the festival was just one day; Sullivan is excited that it's grown to two.
To her, folk music was the obvious choice for a festival.
"A lot of the music that is quite successful in our performing arts center is folk-Americana type of music. That does really well. We have a lot of demand, and I get a lot of people suggesting bands," Sullivan said.
And in the summer, she can take advantage of the outdoor space at Spruce Peak Village.
And she's excited to bring in more folk acts, especially because years ago folk-music shows were more common on Mount Mansfield.
"This is kind of getting back to those roots in a slightly different way, now that there's a Spruce Peak Village," Sullivan said.
A moving experience
Colvin says folk music is her way of moving people and sharing her emotional truth.
"My sole intention is to tell my emotional truth in some way, about anything. That's my job," she said in an interview with the Stowe Reporter.
"I always just hope I can move people. To me, that's what good art does. It emotionally takes you somewhere. It's beyond craft, although craft is important. I can be impressed by someone's craft but not moved.
"So that's what I hope for — that I will move someone in some way," Colvin said.
To her, a performance is a "90-minute conversation" with her audience.
"I love giving what I have to an audience and getting back from them," she said.
Colvin's work is widely admired in the music field. Among the many performers on her albums: Alison Krauss, Emmylou Harris and Jakob Dylan. And Bonnie Raitt presented a Lifetime Achievement Trailblazer Award to Colvin at the 2016 Americana Honors and Awards Show.
Said Raitt, herself a legend: "She's simply one of the best singers I've heard — and a truly gifted and deep songwriter and guitarist. … She was groundbreaking when she emerged and continues to inspire me and the legions of fans and singer-songwriters coming up in her wake."
Sullivan says she hopes plenty of people pack Spruce Peak Village this weekend.
"It's a great lineup. It's a fun event, getting to be outside on the green. It's a super family-friendly event, which we just love. It's free for kids 12 and under," with two ice cream stations, Sullivan said.