Stowe High School faced criticism recently for stymieing students who wanted to participate in a global effort to draw attention to climate change. But one student thinks the school staff will work harder in the future to give students a voice.
Students staged school walkouts and rallies around Vermont — and around the world — on Sept. 20. At some area schools, hundreds of students demonstrated. Other schools didn't make a blip on the radar.
In Stowe, it was particularly noticeable, since at its sister high school, Peoples Academy, more than 100 students marched from the school to downtown Morrisville and back, chanting and carrying posters.
Stowe High School principal Gretchen Muller told Stowe students they'd be marked absent if they missed class. That rubbed some Stowe teenagers the wrong way.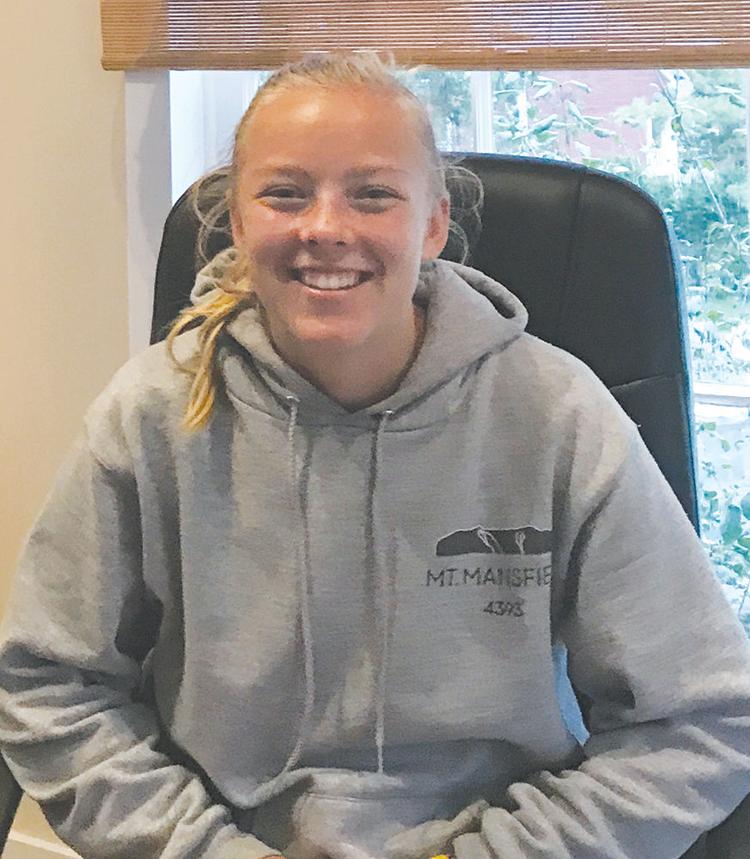 One of them, sophomore Sarah Evans, who has been trying to inject some political action into the school atmosphere, said this week that the future might be looking up. She met with Muller a week after the global rallies and said the principal seemed more on board with supporting students who want to exercise their free speech.
"We can't just do things on our own," Evans said. "We have to have the support of the administration, which is something that we have been lacking in years past. But I feel that this year, after talking with her, it's going to be a different story."
Moya Abdel-Mawgood, a 17-year-old college student who graduated from Stowe High in June, said she's not sure what the school's climate is like this year, but she said she was often met with apathy or resistance when trying to organize fellow students, and was dismayed when she found that Stowe students weren't in the mix with the thousands around the state and the millions around the world for the climate rallies.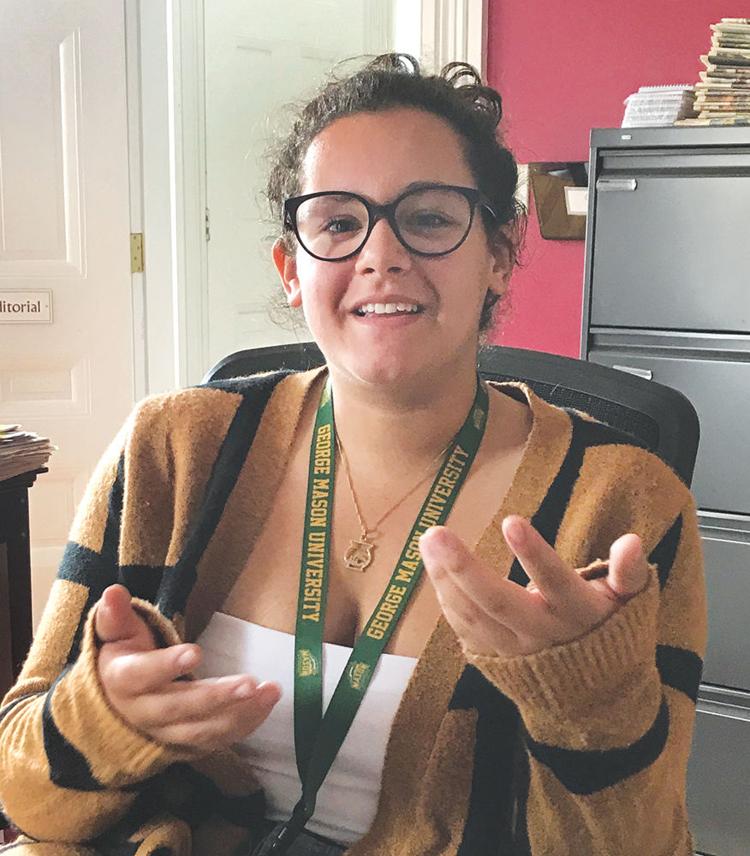 Abdel-Mawgood, as one of Stowe's representatives to the Vermont Youth Lobby, said she tried to get students fired up for a climate change rally in May. The rally was at the Vermont Statehouse, and students from Montpelier High School and U-32 in East Montpelier walked en masse to the capitol.
She said only about five Stowe students went, and she saw only one of them there. She said that's both because she couldn't get enough students to get excited about the rally or garner enough support from the school.
Raiders, not rebels?
Protests and rallies often come with some risk, which to those participating makes it all the more important, because they're fighting for something.
Civil rights protesters demanding equal rights for African Americans often found themselves at the end of a fire hose or a police baton, but ultimately came away with sweeping changes. The Vietnam War protests spread from American college campuses onto the streets because millions of young people didn't want to get killed for a cause they didn't believe in. Arab Spring protests in the Middle East turned deadly, but toppled governments.
Abdel-Mawgood said there's not much of a rebellious streak in Stowe High School students, at least when it comes to action like walking out of school.
"They still want to go, but they want to be allowed to go," she said. "They don't want to get in trouble for going."
Abdel-Mawgood even called Stowe a "bubble," where many students live sheltered lives up on the hill on Barrows Road. She said that can lead to stark awakenings when they get out of school and try to manage their newfound freedom.
"There can't just be this stark difference between child and adult," she said. "You should be able to screw up, but screw up in a controlled environment."
She and Evans said there's a lot of pressure on youth to buckle down and excel in school, and they're indoctrinated into that mindset at an early age.
Evans said it's a juggling act. The sophomore would like to get into a prestigious college, and she knows that means she can't miss her studies.
"You want to cram it all in. Take online classes, take outside classes, do internships, do all the extracurriculars," she said. "But sometimes students, especially in Stowe, need to realize that there are other opportunities out there that we can't get in school."
Free speech versus school rules
Muller noted in her email ahead of the global climate change demonstrations that the student handbook dictated that students not present in class would be marked with an unexcused absence.
She also quoted an Agency of Education memo that notes "the right to free speech does not extend to disrupting classes (which prevents others from learning), nor to leaving school without permission (which potentially causes a safety threat)."
James Lyall, executive director of the Vermont chapter of the American Civil Liberties Union, said neither he nor anyone else in the office knew if any Stowe students' free speech was being violated. But high school students don't have unfettered free speech rights, especially when it runs contrary to school rules.
The ACLU has resources on its website specifically aimed at the under-18 set. It encourages students to read up on their school's policies regarding unexcused absences for missing a class or two, or truancy for missing a whole day or two.
Lyall said some students participate in school walkouts knowing what the consequences will be.
"Schools can discourage students from skipping class, but they can't apply the rules differently because of the subject of the protest," Lyall said. "It's important for students to know what the rules are, and they can definitely insist that the rules be applied fairly and evenly."
Help from educators
Evans said missing a sporting event was worth it to go to the Montpelier rally.
But, she said, high school students by nature need guidance, wisdom and support from adults. Instead of saying no to a rally, or blaming the students for not getting their ducks in a row in time, how about working with the students on student-led initiatives?
Evans said she hung up posters around school advertising some of the climate action events, including the rally in Montpelier, but Muller asked her to take the posters down. Evans said she felt a little stung because she had been having what she were thoughtful conversations with the principal about bringing an ACLU-sponsored movie to school.
When she met with Muller a week later, she said the principal apologized; she didn't know all the students by appearance yet and didn't realize Evans had hung the posters.
Evans said she thinks the principal is actually on the side of students. She said school morale is much better than it was under the previous principal, Chris Oleks, who quit abruptly just weeks before the end of the last school year.
Muller, in an email this week, said, "We believe civic engagement is crucial to not only our democracy but also to a student's education. Stowe High School is committed to fostering student voice and
engagement and see it as a vital part of a student's education. We encourage students to communicate their ideas to the administration and staff so we can collaborate and develop safe, respectful events as well as support personalized projects that allow students to explore their interests and passions."
Sarah's parent, Taylor, also said she was impressed with the administration's response to the climate change non-events. She said she met with Superintendent Tracy Wrend, and was fully prepared to go into that meeting holding a grudge.
Instead, she felt that Wrend — and, by extension, her administrators — "have the best interests of the students in mind."
An email from Wrend to Evans after their meeting seems to echo that:
"Continue to be an advocate for progress and feel free to hold us accountable for it," Wrend wrote. "As I said when we met, I have never felt so optimistic about the possibilities. We have students who are ready to lead change, leaders who want to support them, and parents who are supportive of change."
As for sophomore Sarah? She was appointed to the student leadership group, one of nine students who are given opportunities to organize student activities, including rallies. She thinks her attempts to organize students and her sit-down with Muller played a part in proving that students like her should have a voice.
"It's like, let's try to make a difference in our school and bring these things to our student body and administration's attention, instead of just having one student who hears about it because they're looking at something online," she said. "It's their role to make a difference and be the ones looking out for this type of stuff."