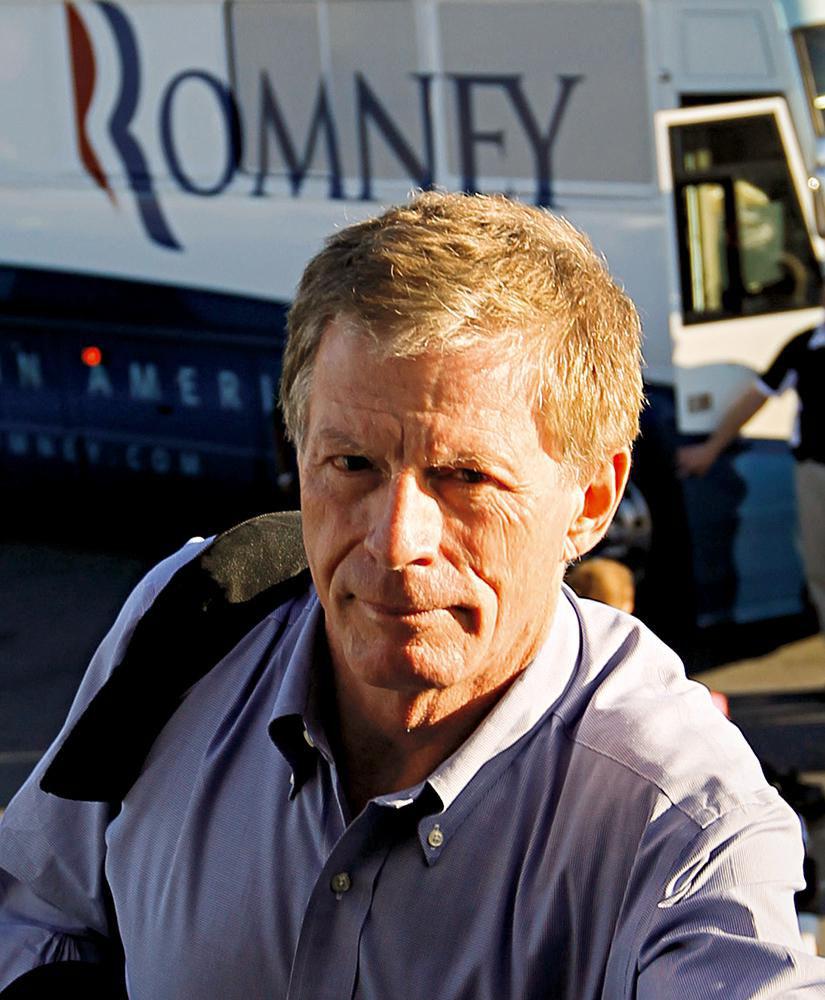 Stuart Stevens is aghast at America's politics.
You'd think Stevens, a high-level Republican political operative for decades, would be happy that Donald Trump is president, the Senate is in Republican control, and conservative judges are being appointed to the Supreme Court.
You would be wrong.
He hates what the Republican Party has become, and in his new book, "It Was All a Lie: How the Republican Party Became Donald Trump," he beats himself up for helping to set up the conditions that led to the GOP's transformation.
He traces the change back to the 1960s, and to race. Republicans lost black voter support during the civil rights movement, and never really tried to win them back. Everything that followed, he thinks, was hollow posturing.
"It was just marketing, and I was dumb enough to believe it. I felt like the guy who was working for Bernie Madoff, believing we were beating the market," Stevens said. "It's not a great feeling. This book I wrote, it wasn't a book I wanted to write, but it was a book I felt like I had to write."
To him, it's about how and why the traditional Republican Party lost the fight. Not to the Democrats, but to Republican politicians who lacked character and values.
"We went from William Buckley to Sean Hannity," he said.
He saw this transformation begin after working on the George W. Bush presidential campaign in 2000 and the Mitt Romney presidential campaign in 2012. "I saw a dark side and I mostly chose to look the other way. I didn't play to it, but still it was there."
He thought his version of Republicanism — what he called the compassionate conservative who believes in character, a balance between free market and public programs and legal immigration — was the majority, and the uglier facets of the party would die out.
"The way I saw it was there was a battle within the party, and I felt like I was fighting for the good guys."
Trump's election shattered that idea.
"I have to say we were wrong; we were the recessive gene," Stevens said.
Original sin
Stevens, who's in his mid-60s, grew up in Mississippi. He loves cross-country skiing and cycling, and fell in love with Vermont back when he was earning a graduate degree in English from Middlebury College.
He bought a house in Sterling Valley in Morristown in 1991. He moved around a lot for campaigns — New Hampshire, Texas, Massachusetts, New York — but now he's holed up in his Vermont home, thinking and writing and waiting for the pandemic to blow over.
He has a lot to think about.
"A lot of people were wrong about Trump, but I don't think anyone was more wrong than me," Stevens said. He didn't want to believe Trump would win. And now, Stevens thinks this is the end of the Republican Party he championed for decades.
"There's two versions of this. One is that Trump hijacked the party," he said, but the other is that the president represents where the party is headed.
"I still have friends who say Trump isn't the real Republican Party. I say he is."
In "It Was All a Lie: How the Republican Party Became Donald Trump," he pinpoints where this us-versus-them rhetoric came from: the civil rights movement.
"The original sin of the Republican Party is race," he said.
If you look at 1956, it's hard to imagine. Eisenhower got 39 percent of the black vote. And you go to 1964, Goldwater gets only 7.
"Then you could make the case that in 1965, 1966, once the Civil Rights Act was passed, that the Republican Party would be able to appeal to more of these voters and they would come back. Well, it just never happened."
He says it only gets worse from there. The Republican Party focused on white voters to the exclusion of anyone else. Then came the 2016 election.
"I think Trump understood on some visceral animal level where the party was, not where we wanted the party to be," he said. "It was an admission that conservatism was not seen as compassionate."
Weaponizing the Tea Party
"All of us were aware there were people in our party that believed in some unsavory things," said Rick Wilson, a longtime Republican political strategist who describes himself as an infamous negative ad-maker. Since 2015, he's been a leading conservative critic of Donald Trump, and shows up frequently on political talk shows. 
Wilson wrote the book "Everything Trump Touches Dies," focusing on Trump's divergence from the idealized form of the Republican Party.
"When I discovered Stuart was in the space of 'Never Trump,' it was heartening to me," Wilson said.
Wilson said the party weaponized the populist Tea Party movement, and then took over.
"We all have some responsibility for this," Wilson said.
Stevens admits it. He recalled working for Jon Hinson's successful Republican race for Congress in Mississippi in 1978. Hinson was competing with Democrat John Hampton Stennis, whose father had been a U.S. senator.
"I campaigned on race without even thinking about it," Stevens said.
He had a strategy to ensure Hinson would win. Most people were aware of the Democratic and Republican candidates, but few knew about Evan Doss Jr., an independent candidate. Doss was black, and Stevens thought they needed only needed to publicize him to split the Democratic vote.
They ran ads, simply highlighting all three candidates, and it worked. Hinson received 51 percent of the vote, Stennis 26, and Doss 22.
"I had the idea, which I thought was very clever at the time," but that's the kind of thinking he says has doomed the party, because it has doubled down on the white vote and neglected everyone else.
"I look at the future of the party, and there's one datapoint that blows me away," Stevens said: A majority of Americans under 15 years old are not white.
"That's like a triple stage four cancer for the Republican Party."
A falling out
Today, "I'm certainly pessimistic about the Republican Party," Stevens said. "It's a very odd role for me because I was always the guy who thought we had a shot."
Now he's given up. Because of the party's shift, Stevens left the political consulting company he founded in 1991 with Russ Schriefer.
"Considering my views on Trump and how I can't shut up, we figured it would hurt the company," Stevens said.
"We were focused on winning for our clients and focusing on the clients that we had," Schriefer said. With Stevens, it was more about the battle than the ideology, but after 2016 it was personal.
"He was tweeting the entire time, so the change was obvious," Schriefer said. "You could see that by the time Trump was elected, he was separated from the Republican Party that he knew."
"I don't think the George Bush of 2000 would stand a chance in the primary," Stevens said.
"I would have thought there would be some sort of line that wouldn't be crossed," he said, but after allegations of sexual misconduct, racism and an impeachment, he sees no line at all.
'A complete moral collapse'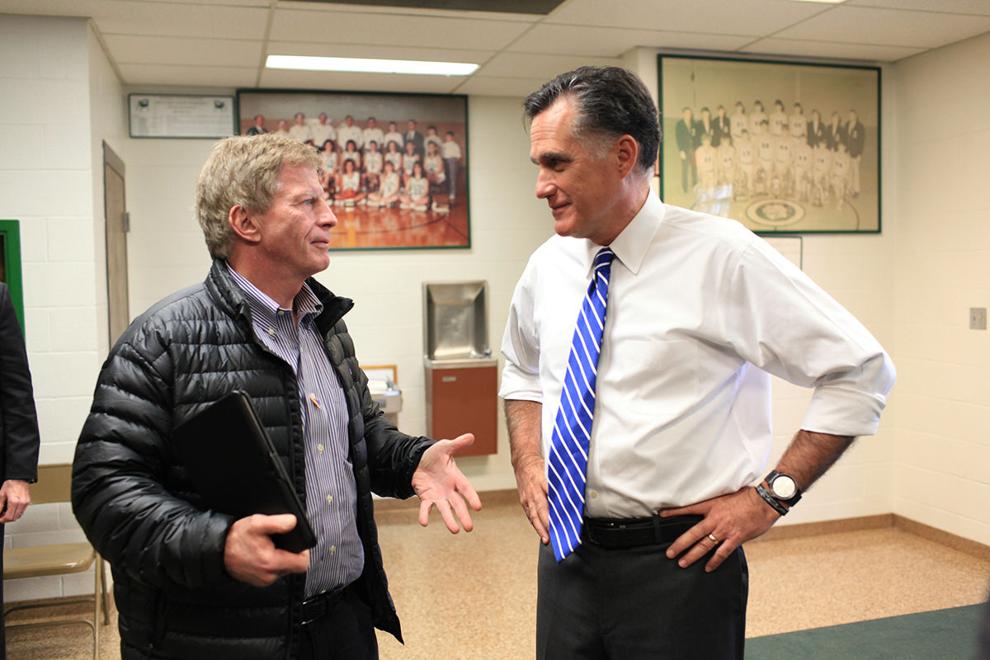 Stevens said his highest-profile clients, George W. Bush in 2000 and Mitt Romney in 2012, have a belief structure that they stuck by, a moral code.
"The ideal party for us was to balance the state helping people with civil liberties. It was embracing the best within us, not the worst.
"I think George Bush believed what he believed, and I think Mitt Romney believed what he believed," he said, "It's not that the party drifted away from that — they're actively against that. Now we say with Trump, 'They're just words; it doesn't matter.'
"The failure now is the leadership within the party. They should have stood up to Trump, and if they lost the election, they lost the election," he said. "One of the critical differences now is, Trump leads, but he leads the party in a dark direction.
"It's really just a white grievance party now," he said, with draconian immigration policies and anti-Muslim rhetoric.
He mentioned Roy Moore's 2017 U.S. Senate campaign in Alabama, where he was accused of sexual assault on women when they were teenagers, yet Republicans still stood behind him.
"I think it's a complete moral collapse," Stevens said. "I think I'll just become a Democrat."
Editor's note: Stuart Stevens has a long-running relationship with Lisa Senecal, a regular columnist for the Stowe Reporter.