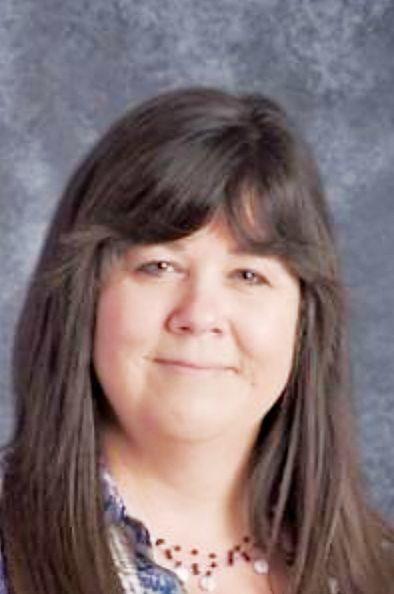 Three educators in the Lamoille North Supervisory Union have received 2019 Outstanding Teacher Awards from the University of Vermont:
• Kathleen Ferguson of Cambridge Elementary School.
• Sara Reed of Lamoille Union High School.
• Heidi Richard of the Green Mountain Technology and Career Center.
The UVM Outstanding Teacher Awards are given annually to Vermont's top educators who demonstrate "excellence in one or more" of the five standards for educators — learning, professional knowledge, advocacy, colleagueship and accountability.
An award ceremony will be held Thursday, Dec. 5, at UVM's Davis Center.
• Ferguson has worked at Cambridge Elementary School since 2004. Unlike many award winners, Ferguson not only works as a classroom teacher at the school for kindergarten through grade six but is also a school counselor, said Cambridge Principal Mary Anderson.
"She wears both hats," Anderson said, using a guidance-based curriculum to teach larger groups of students while also doing smaller groups and one-on-one work in her office.
Ferguson earned a master's degree in school counseling after raising her three children and quickly became known as Cambridge's "queen of feelings" and a "beloved fixture in our school community," Anderson said, serving "as a source of wisdom, guidance and comfort for countless students, parents and staff members."
Cambridge Elementary "is a brighter place because of our shining star, Kathy," Anderson said.
• Reed has been a social studies teacher at Lamoille Union High School since 2010, and this year she's teaching multiple sections of advanced U.S. history, great civilizations and an advanced-placement class she's built herself on human geography.
"She's delivering excellent learning opportunities here," said Lamoille Union Principal Brian Schaffer.
He welcomes nominations for the UVM Outstanding Teacher Awards every year from other teachers, students, and the public. Reed's nomination includes glowing support from her coworkers.
A younger, less experienced staff member praised her as a "beacon of strong and effective teaching practices" who embodies the idea of excellence in teaching over a long period of time. Another said students in his or her own classroom are always talking about Reed's class, calling it both challenging and rewarding.
"Sara is just the kind of teacher to know what students are capable of and to push them to that sweet spot of challenging reward," her colleague said in her nomination.
"Sara is universally recognized as an excellent teacher in our school by students and staff alike," Schaffer said in his nomination. "She works tirelessly to help students do their best," while continuing her own professional development and bringing new learning opportunities to students.
• Richard is in just her second year as the instructor of the allied health program at Green Mountain Tech. She was nominated for the UVM Outstanding Teacher Award by now-retired director Sherry Lussier.
"Heidi Richard has done an exceptional job in her first year of teaching in the allied health program," Lussier wrote. "She teaches to the different learning styles of her students and takes into account their levels of maturity. … "Students recognize and often thank Heidi for how caring she is. She introduced the restorative practice circles and the class found them helpful," Lussier wrote. "They feel safe in the class to bring up personal examples and problems, and discuss possible solutions."
Erik Remmers, the new director at Green Mountain Tech, has been on the job for only a few months but knows he has a high-quality leader in the allied health program.
"She absolutely made a strong impression in her first year here," Remmers said. "I think she's a highly organized individual and a person who is both kind and compassionate."
"She brings the human side to the health and human services profession," he said. "I think we are incredibly lucky to have her," based in part on her connections to both Copley Hospital and other professionals in the field throughout the area. Those connections and her compassion and kindness "create a really beneficial program for our students."