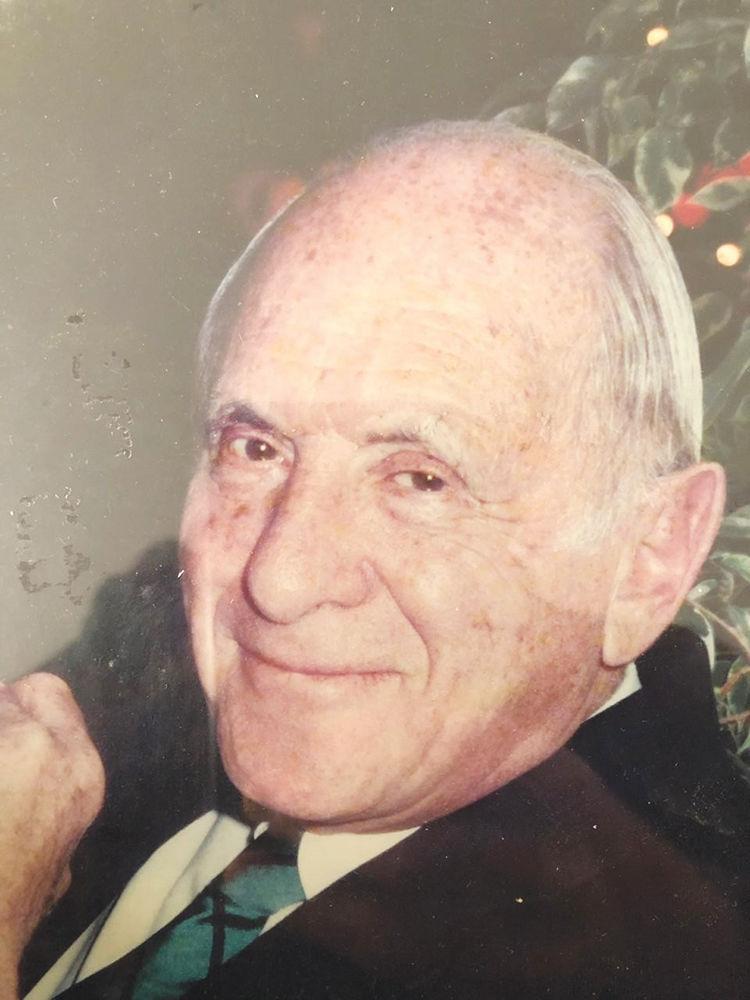 Theodore Ross Barnett, 99, a longtime resident of Stowe and a former Lamoille County state's attorney, died peacefully Sept. 26, 2019, at The Manor in Morrisville.
Ted lived a long and full life, with enough experiences to span several lifetimes. He was proud of his accomplishments, basked in the sunlight of his dreams and savored his connections with the people in his life.
He was born Aug. 25, 1920, in Newton, Mass., the only child of Charles and Carolyn Barnett. He graduated from Harvard College in 1940 and attended Columbia School of Engineering. During World War II, he served in the Pacific as an engineering officer in the Army Air Force.
Ted fell in love with Stowe and the surrounding landscape during a ski trip in the late 1940s. After the war, he joined his father's wool business and traveled extensively in the Middle East, learning French, Arabic and Farsi. He was proud of his ability to work across cultures and borders.
As the wool market declined in the late 1950s, Ted began investing in real estate in Stowe and Lamoille County and reinvented himself by going to Columbia Law School, passing the Vermont State Bar Examination in 1966. Ted was elected state's attorney for Lamoille County in 1968 and served for nearly 10 years; other state's attorneys at the time included now-Sen. Patrick Leahy.
After his public service, Ted turned full-time to land development, which remained his passion for the rest of his life. Ted owned, brokered, or managed an estimated 13,000 acres in Vermont over his 50-year career. He often worked with land trusts to ensure everyone could access the beauty of the land around us: Pinnacle Meadow, just below Stowe Pinnacle, is one such example.
Ted was a lifelong learner, always curious to know and understand more about people, politics, and the enjoyment of life. This passion never waned. In his 70s, he picked up ski racing and, despite twice breaking his leg, competed at the top of his age group. In his early 90s, he started open-water swimming and in the summer swam daily across the Waterbury Reservoir, sometimes two hours or more at a time. He was proud that he petitioned successfully to keep that Vermont State Park's beach area open until the end of October every year, for everyone to enjoy.
Ted was charming and infuriating in equal measure. His unbridled optimism and enthusiasm, combined with stubborn persistence, gave him a supernatural ability to both relish life and overcome adversity. He loved people and saw the good in all he met, making everyone feel special. He traveled often, making time to visit with friends and making new ones.
Though not a religious person, he was deeply spiritual. He believed in the human potential movement and became involved in such areas as graphology, life review and the Enneagram.
In 1959, when he bought the Four Winds property on Taber Hill Road in Stowe, his first thought was to set it up as a school and spiritual retreat and he often wished he had had the funds to do the same thing with his last property, Worcester Ridge, in his final years.
Survivors include his five children, Charles, Susan, William, Carolyn and Richard; seven grandchildren; three ex-wives, Monique, Adi and Cynthia; and many local and far-flung lifelong friends.
A celebration of his life will be held in the summer of 2020, with the date and venue to be confirmed closer to the time. Private condolences may be emailed to
barnettstowe@gmail.com. Faith Funeral Home is assisting with arrangements. Public condolences may be made and viewed at faithfh.net.