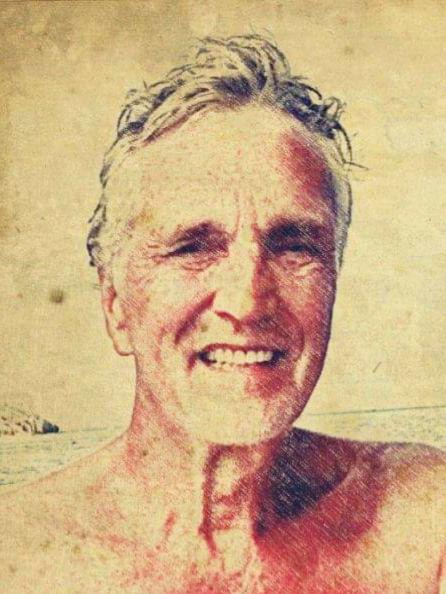 James David Michelson, 75, of Christiansted, St. Croix, U.S. Virgin Islands, a former resident of Stowe and Morrisville, died unexpectedly on Sunday, Sept. 22, 2019.
He was born in Pennsylvania March 19, 1944, son of Gustave and Anna (Herngren) Michelson. Jim grew up in Secane, Pa., with his two brothers, Ed and Tom, and one sister, Karin. He spent many summers in Ship Bottom, Long Beach Island, N.J., where he enjoyed sailing most.
Jim graduated from Pennsylvania Military College (now Widener University) in Chester, Pa., in 1967 and then joined the U.S. Navy, where he served on the USS Norris during the Vietnam War.
Through two marriages, Jim became father to four daughters, Michele, Rachel, Erin and Blake.
Jim enjoyed taking photos of all scenery, especially of the New Jersey Shore and the mountains of Vermont. Over the years, he lived in many places, including Pennsylvania, New Jersey, Maryland, Oklahoma and Vermont. He eventually retired and relocated to the Virgin Islands, where he gained his Island family, whom he cared for greatly. The beach was always where he belonged. Jim loved "his" island and encouraged everyone to come visit him there.
Jim was known for being a jack-of-all-trades and being able to show anyone how to fix anything, as well as educating people on literally the history of anything from history to philosophy, or religion to inventions, or even politics. It did not matter what it was, Jim knew the history and enjoyed sharing his knowledge with everyone.
Spending time with his family and friends was always important to Jim, whether it was to go sailing or go to the beach or gather everyone together for a meal and just be with each other.
Survivors include his four daughters and their families, Michele Davis and husband James of Orland, Maine, and their children Bryan Davis of Waterbury and Kyle Davis of Orland; Rachel Michelson and her daughter Molly Hurlburt of Johnson; Erin Michelson of Hyde Park and her daughters Keara Michelson of New York City and Maggie Duxbury of Hyde Park, and her son Jesse Ingalls of Morrisville; and Blake Lewis and husband Jeff of Eden and their children Merasia, Connor, Mason and Kendall. He is also survived by his two brothers, Thomas Michelson of Stowe and his sons Tyler and Sydney Michelson; and Edward Michelson of California, wife Ruth Michelson, and sons Dan of Texas and David and Joshua Michelson of California; his beloved dogs, Barney and Patches; and friends and family members all over the U.S. and Virgin Islands.
His parents and a sister, Karin (Michelson) Vitello, died earlier.
A celebration of James' life will be held Saturday, Oct. 5, from 11 a.m. to 3 p.m. at the VFW Post 9653, at VFW St., Morrisville, VT 0566. An additional celebration of life will be held at a later date in Christiansted, St. Croix. In lieu of flowers, please donate to a favorite animal shelter, VA hospital, or American Lung Association.