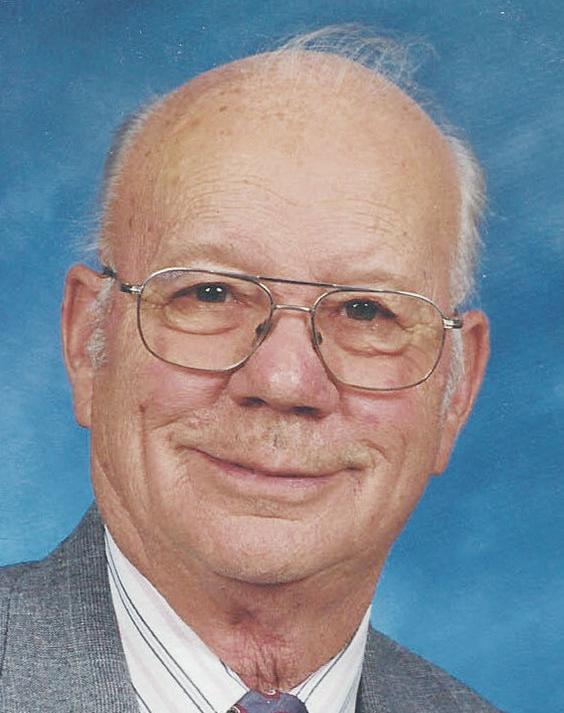 George Desmarais Sr., 96, of Johnson died Feb. 17, 2019, in Bradenton, Fla., after a short illness.
He was born in Fairfax April 8, 1923, son of Oliver and Eva Clemente Desmarais.
George grew up in Johnson, attending local one-room schools. From the time he was a very young boy, he had a goal he wanted to attain by hard work and long hours. That dream came true. Along the way, he worked in a lumber camp, plowed driveways, sold cars, raced cars, paved driveways, worked for the talc mines in Johnson, worked construction, and had a school bus business.
He built a 50-site mobile home park in Johnson, where he finally retired, and sold the park business when he and Emma built a new home in Eden.
George served in the U.S. Army during World War II.
Survivors include his soulmate and life partner, Emma Thompson of Bradenton and Eden; one son, George Desmarais Jr. of Eden; two daughters, Dixie Hart and husband Ralph of Orlando, Fla., and Deborah Thurston and husband Wayne of Ocala, Fla.; his sister, Pauline Hill of Elmore; several much-loved grandchildren and great-grandchildren, especially George; and nieces, nephew and stepchildren.
A celebration of George's life and a reception will be held at the Morrisville VFW on Thursday, July 11, from noon to 4 p.m. The family will hold a burial service at Evergreen Ledge Cemetery in Johnson.
Faith Funeral Home is assisting with arrangements. To send online condolences: faithfh.net.