Eagle sculpture
Photo by Gordon Miller

Updated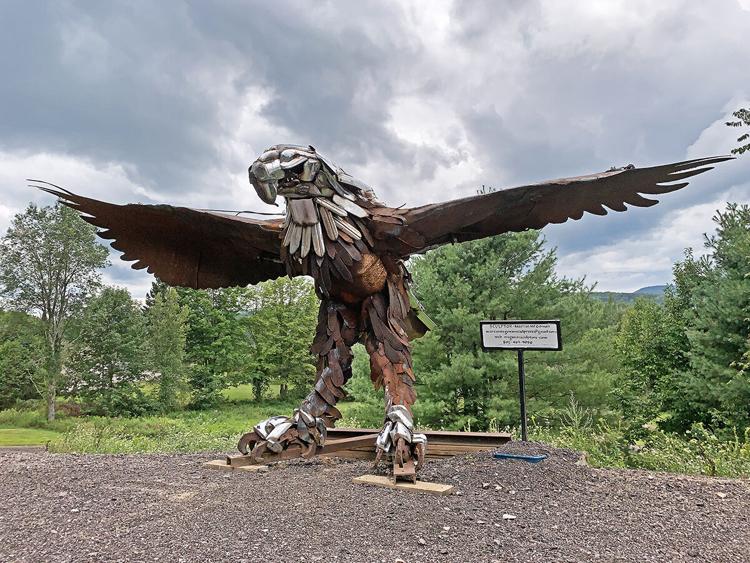 As featured on
The dynamic rusty steed that used to stand aside Route 100 in Waterbury has been put out to pasture. Swooping in to replace it is a chrome-domed eagle, perched along one of the busiest stretches of highway in the state.
We have re-opened our newspaper office to the public in Stowe. Our South Burlington and Morrisville offices remain closed, except by appointment. Face masks are mandatory, and appropriate social distancing must be practiced, at all locations. Please email or call us with questions, news or updates; and read our local coronavirus coverage.
Local & Social
Social Media Advertising - Sponsored Local Content
Connect With Us
News, arts, events, community and more from the Vermont Community Newspaper Group.
Signup For Our Newsletter
Our weekly newsletters deliver the latest headlines, upcoming events and local information — straight from the newsroom!