Five people will be inducted this weekend into the Vermont Ski & Snowboard Museum Hall of Fame.
The Hall of Fame dinner is Saturday, Nov. 2, at The Lodge at Spruce Peak in Stowe. The Hall of Fame honors athletes, pioneers and special contributors to Vermont skiing and snowboarding who promoted and/or contributed to the sport of skiing or riding in Vermont. The Hall of Fame committee looks at candidates in three categories: athletes, pioneers and special contributors.
This year's honorees are John Brodhead, Craftsbury Nordic skiing pioneer; J.G. Gerndt of Stowe, a legendary snowboard innovator; Jeff Hastings, an Olympic ski jumper and TV commentator from Norwich; Doug Lewis, an Olympic and World Cup alpine skier; and Ann "Nosedive Annie" Bonfoey Taylor, a 1940 Olympic alpine team member and ski fashionista. 
The Paul Robbins award for journalism will be given to ski writer and author Peggy Shinn of Rutland. The First Tracks Award will be presented to Tim Kelley of Cochran's Ski Area.
Here's a rundown on the Hall-of-Famers: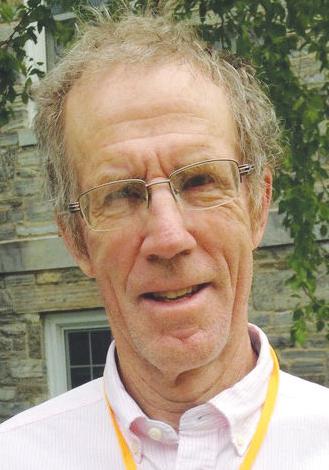 John Brodhead
Brodhead skied four events — slalom, downhill, cross country and jumping — at Vermont Academy in Saxtons River, then raced at Middlebury College. In 1979 he began directing the ski program at the Craftsbury Outdoor Center, where he developed an extensive trail system and started numerous ski programs for youth and adults, including the Bill Koch and summer training programs.
He founded the Craftsbury Marathon, one of the most popular ski marathons in the country; winners receive the John Brodhead Award. He founded the Craftsbury Nordic Ski Club in 1997, and was director of the outdoor center for 38 years.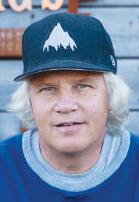 John "JG" Gerndt
Gerndt spent 30-plus years in a key role on Burton's hardgoods development team, planting seeds of innovation that changed the way people enjoy snowboards around the globe. He was among the first generations of riders in the region, and helped define the culture and customs of this new approach to sliding on snow.
Gerndt, who lives in Stowe, is still involved in product development and rides an average of 100 boards a year.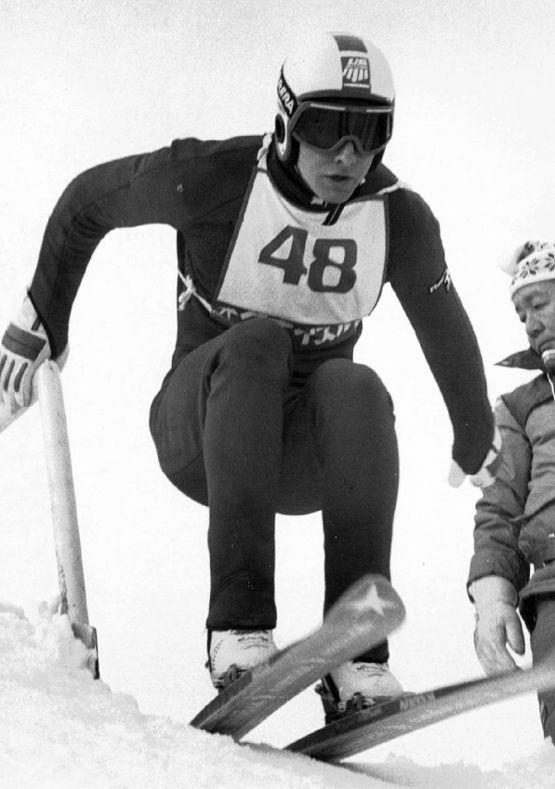 Jeff Hastings
Hastings made the national ski jumping team while attending Williams College. After successful finishes at the 1983 World Cup in Lake Placid, he qualified for the 1984 Winter Olympics in Sarajevo, Yugoslavia, where he placed fourth — just 1.7 points out of third. That remains the best American Olympic ski jumping finish since Anders Haugen at the inaugural games 60 years earlier.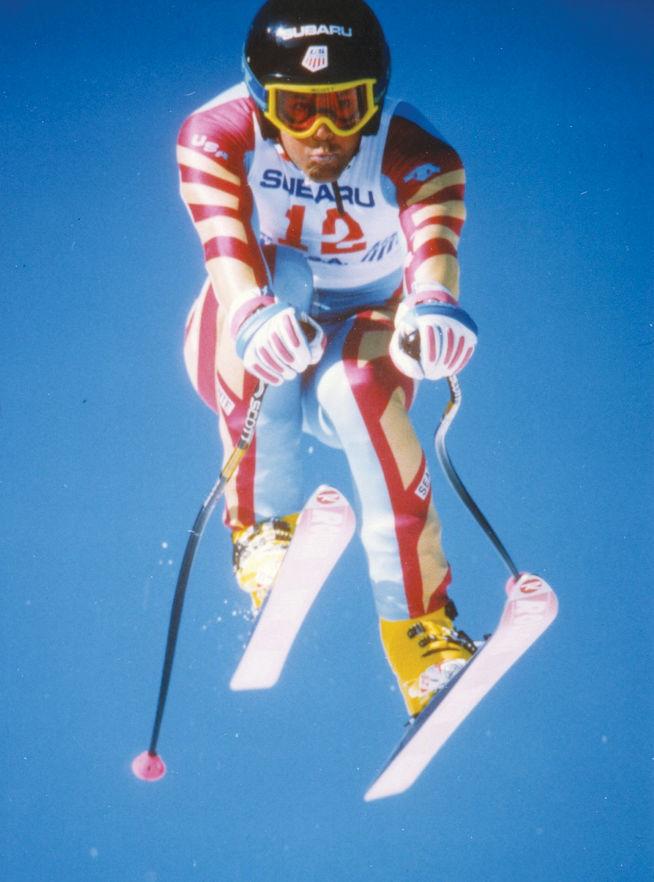 Doug Lewis
Lewis was on skis at age 3, encouraged by his mother, a ski instructor at Middlebury Snow Bowl. He was ski-racing by 10 and became a two-time U.S. National Champion, a two-time member the U.S. World Championship team, the first American man to win a medal in downhill at the World Championships, and a two-time Olympian (1984, 1988). He has been a tireless advocate for skiing and ski racing as a broadcaster, TV host, ski celebrity, motivational speaker, product consultant, spokesman, journalist, coach and fitness trainer.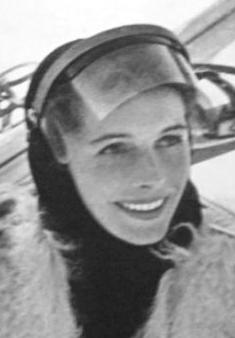 Ann Bonfoey Taylor 
Ever the sportswoman, Ann Bonfoey Taylor (1910-2017) competed in the Wimbledon tennis tournament before starting her ski racing career.
While living and racing in Stowe, she acquired the nickname "Nose Dive Annie" and became an alternate member of the 1940 Olympic Ski Team. She had a colorful and illustrious life in skiing and fashion. She designed ski apparel that was featured in Harper's Bazaar, Vogue and Life, and sold in her Ann Cooke shop in Stowe and at Lord & Taylor in New York.
She was married to ski pioneer J. Negley Cooke before marrying Vernon "Moose" Taylor in 1947. They were among the founders of Vail, and built one of the first ski chalets there. Her extensive couture clothing collection was donated to the Phoenix Museum of Art after she died.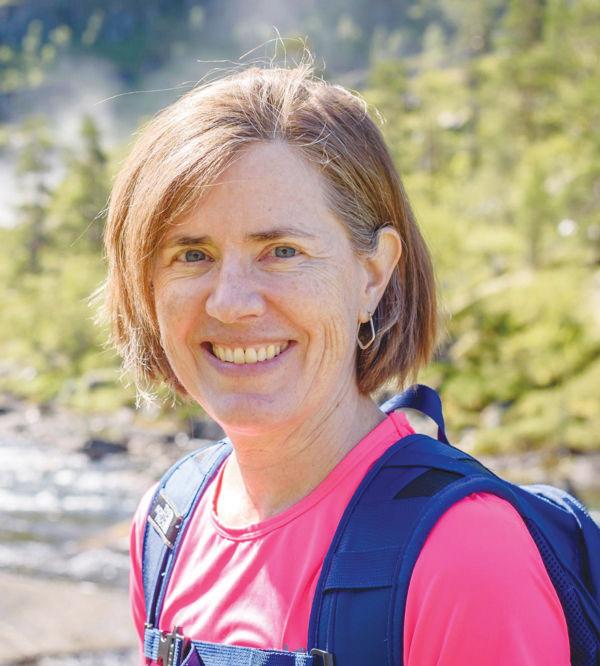 Peggy Shinn
Peggy Shinn of Rutland learned to ski in Vermont's Northeast Kingdom and began writing about the sport in 1997. She began by covering local skiing for the Rutland Herald and soon was contributing to just about every ski publication in North America.
She will receive the Paul Robbins Award, named for the noted ski journalist; it honors excellence in snow-sports writing.
Tim Kelley
Tim Kelley, this year's First Tracks Award winner, was a ski racer for the University of Vermont and was selected for the U.S. National Team. Injuries dogged his racing career, and he was dropped from the National Team in 2010. But that didn't stop Kelley, a member of the renowned Cochran ski racing family. He pioneered a path to continue competing at an elite level, without national team support, by founding Redneck Racing.
Kelley will receive the First Tracks award, given in honor of Ian Graddock, a former board member of the Vermont Ski and Snowboard Museum and a lifelong skier who died at age 35.
Tickets for the dinner Nov. 2 are $95 at vtssm.org. Cocktail reception at 5 p.m., dinner at 6, followed by the awards ceremony, including biographical films celebrating the Hall-of-Famers' achievements.