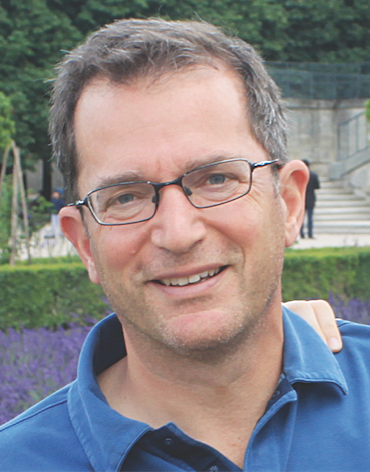 Four years ago, I wrote for these papers about the presidential election. I wrote, "aside from funerals and break-up dates, I can't think of a day I've looked forward to less in my time on this earth than tomorrow's election day." I described soon-to-be President Donald Trump as "a candidate who makes his points through insult, bullying and litigation; lies about what he has said like a mad old uncle; is institutionally racist and misogynistic; and is wholly unprepared to be president of the United States." I compared him to Mussolini. I described the process of America electing Trump as watching a car "skid toward the edge of a cliff as we gawk, kind of terrorized and kind of hoping it goes over."
It is cold comfort the talented Savannah Guthrie used my 'mad old uncle' analogy during Trump's town hall, or that my comparison to il Duce rang true when Trump climbed the White House portico steps and stripped his mask for the world to see.
The question I ask now — four years later and terrified of what Trump, hatchet men such as U.S. Attorney General William Barr, sycophants such as Senators Mitch McConnell and Lindsay Graham, and the GOP itself will do on and after Nov. 3 to suppress and misrepresent the vote — is how can anyone who believes in our republic and our Democracy support Trump or the Republican Party?
Fortunately for Vermonters, the tradition of Republicanism has a different history, traced back to Lincoln, not Goldwater. My first job out of college was as a legislative aide to Jim Jeffords, a Lincoln Republican to the core. It turns out Jeffords was a canary in the coal mine. His principled leaving of the party some years later was incredibly brave and cost him dearly.
I later worked for Vermont Attorney General Jeff Amestoy, a Republican of the same tradition. Working for Amestoy was also a rewarding and interesting chapter. Later, Amestoy wrote the Vermont Supreme Court opinion creating civil unions, the precursor to same-sex marriage, which led to a watershed change for millions of Americans. The concept I remember from the Baker opinion is that same-sex marriage represents nothing more than a recognition of our "common humanity."
The tradition of centrist Republicans in Vermont continues, but is being sorely tested. I want to know how anyone but the hard-core right wing could stay a Republican. Being in Vermont, all I had to do to get an answer was to call the governor. Before continuing this rant, I include my questions and Gov. Phil Scott's answers:
Do you believe Donald Trump is fit to be president, and if not, what do you say to Vermonters still intending to vote for him?
"I did not support the president in 2016 and, as I've said, I will not be voting for him this year, either. I was the first Republican official in the country to support the impeachment inquiry and the only to endorse a primary challenger. My views on the president, his character, tone, language and job performance are all quite clear. I understand that some Vermonters will be voting for him — that's their right and everyone is entitled to their opinion. I do think that if they knew more about the consequences of many of the things the president has said and done — and these conversations could occur in a civil and respectful way — many of them might be persuaded to change their opinion. But the key is to listen to them, too. Part of the problem in America is that everyone is talking, and not enough of us are listening and learning. We need to do more to restore civility in our political debates, and that means treating everyone, even people with whom we disagree, with dignity and respect."
If you were president, what would you have said to Michigan Gov. Gretchen Whitmer when it was clear she was the target of a right-wing domestic terrorism plot to kidnap her?
"First, I would have spoken with Gov. Whitmer long before it was announced the FBI and local law enforcement had foiled the plot. A good leader, particularly a president, would have put public safety — and the important work of protecting our democracy — ahead of politics. Furthermore, I would not have fueled the anger and division that has given radical individuals like those who plotted against Gov. Whitmer the impression that their planned actions were in any way justified or within the realm of acceptable. Words matter, especially those coming from people at the top."
Whether Trump wins or loses, what is left of the Republican Party after this election and can you stay part of it?
"I have been a Republican longer than the president has been in politics. And to me, the history of the Republican Party is that of Lincoln, Teddy Roosevelt, George Aiken, Margaret Chase Smith and Bob Stafford. This isn't an easy time to be a centrist Republican — or a centrist Democrat for that matter — but it is important to our society for moderate voices to stay at the table. It is my hope that the Republican Party will return to its roots, and be part of the important work we need to do as a nation to extinguish the embers of hate and division that are poisoning our politics.
"I am going to do my part here in Vermont and in the national discussions we are part of, and I hope more Republicans here and across the country will join us and we can work with moderate Democrats to restore the middle majority.
"There will be an opportunity to forge this coalition in the months ahead, because this middle majority is why Joe Biden will likely win the White House and Democrats will pick up seats in the Congress."
I too feel Biden will win. Of course, I worry he won't. I do not trust the president as far as I can throw him, and I worry there will be terrible shenanigans between now and Nov. 3, and possible for weeks after. But I do not believe there are enough people angry enough at the system to again support a candidate clearly unfit for office, but of course I don't know. I also don't know what Barr and McConnell and the like have in store. Oh. I forgot. There is Vladimir, too.
In my heart, I believe Trump's rhetoric is scary, but hollow like a jack-o-lantern. I believe this horror will melt away like Halloween chocolate on a car dashboard. I believe, but don't know.
Whatever happens in the general election, I understand how so many were angry enough to take a chance on a mad man four years ago. If Biden does win, and as Gov. Scott said, I hope it will open a time of true dialogue, and will include those left behind by the uncoupling of labor from capitalism — the great blue-collar gutting is as much a liberal as a conservative sleight of hand — and those never truly brought into the American mainstream because of the color of their skin.
It is all about our common humanity.
It feels good to let hope back into the room. I hope we can finally stop staring as the car heads for the cliff. Maybe this time we will actually do enough to stop it from flying off the edge.
---