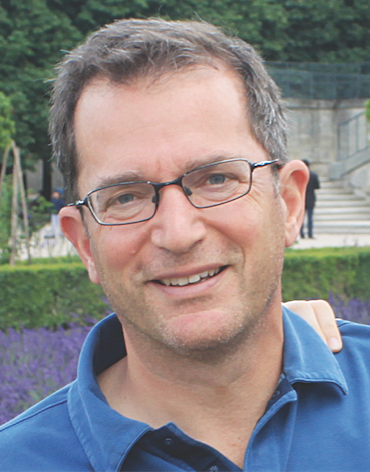 This is a bittersweet column to write. More about that below.
First, as the universal nightmare of the novel coronavirus continues unabated, it takes our minds off other things. For instance, does anyone know where Stowe's Depot Street Malt Shop went? It used to be right by the Post Office. It's gone.
I recently noticed too the roads are all chewed up again, but this time mostly north of Stowe. The roadwork in the village of Stowe hit businesses pretty hard, and at a bad time. I hear crews did all they could to make it easier on the folks on that stretch of road, but it can't have helped to have a big old "ROAD CLOSED" sign steering people away.
I don't have the energy to go on this year about how we could use more traffic-calming roundabouts and other tools to slow traffic. If I did, I'd say one at the Stowe end of Stagecoach Road would be a good idea, and maybe too where the Randolph Road and Route 100 join or where there's that light by the Morrisville bypass at the Bishop Marshall School. Roundabouts don't all have to be designed like the big ones in Waterbury and farther up in Morrisville, and they really help manage traffic.
One more note on roads: With the work on Route 100 north of Stowe, we on Stagecoach Road are seeing steady traffic, high speeds, and crazy passing on our family-filled street. I hear there is drag racing here too in the wee hours, which is madness. I've not heard it or seen it so it might be rural myth, but the talk is steady. There is not enough teen-testosterone in all of Lamoille County to make drag racing on a country road a good idea. I guess there's enough, though, to make it seem so.
Like I said, it's pretty hard to get worked up about such things in 2020. People are dying and suffering and we all feel the effects at some level. Universal empathy is not normal.
A few years ago, while my family was dealing with a big health event, I walked one day from the hospital to a coffee shop. I just needed some air and good coffee. It was a sunny summer day. I walked into the shop, which was crowded. I was shocked. Everyone was in good spirits, relaxed on a sunny summer day in the city. I wanted to roar, "Don't any of you know what a bad day this is?" Well, of course they didn't realize. It wasn't a bad day for them.
In 2020 we are all in it, and all feel it. We may not all be dealing with the year of the COVID in the same way, but it is present for each of us. To not be empathetic and thoughtful during this crisis takes a particular effort, which is one of the saddest things I've ever seen.
While I'm at it, for at least all of the 20th century and most of this still new one, America and Americans rallied to a crisis and did the work to solve it. We licked what hit us with competence, confidence, and stoicism, and we were first in line to help others. Not since 2016. America in 2020 is an embarrassment and a failing outlier. How sad is that?
As I noted, this crisis reaches us all. Whether it is friends and family out of work, knowing someone who's fallen ill, losing a friend or relative, or getting ill ourselves, more and more we will be directly affected.
And that makes this column a bittersweet one to write.
These papers are shrinking as if hit by the virus, and one of the casualties this week is my editor, Tom Kearney. The paper is making deep cuts, and Tom is a casualty of the times. The papers just can't afford him anymore, and Tom would rather the paper's resources go to support reporting staff.
Mr. Kearney is my third or fourth editor at these papers, and has been editing my work for more than 10 years — I really don't know for how many exactly (but I bet he will, and he can insert that number here: 15 years, with a brief break). I do know once a month for all these years I have loved sending Tom my column.
Tom's responses are always thoughtful, and he has a light but meaningful approach to editing. Each month I know Tom will be the first to read what I write, and each month that gives me a smile. I can guess where he might chuckle (or cringe), and I always look forward to his reply. He has a storied background in print journalism, and appreciates the need and value of the written word delivered to everyone's door.
I will miss working with Tom, and we all will miss his watchful eye on the words we read each week. I am pleased to send him this last column, but it is certainly bittersweet.
Keep one other thought in mind: The suffering at this family of local papers not only hurts; it is a canary in the coal mine. I hope others are paying attention.
---