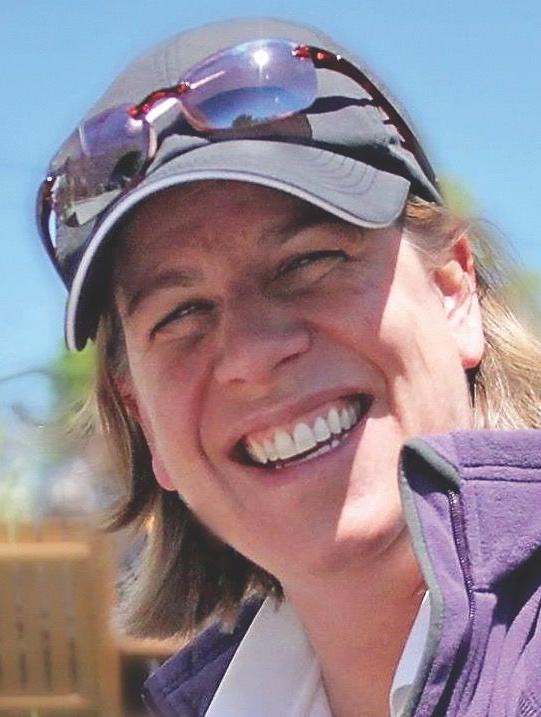 The Vermont General Assembly returned to legislative Zoom meetings two weeks ago, and while it is certainly disappointing that we cannot be back in person working for the people in Vermont, we were ready to get to work again, and have begun in earnest.
I am pleased to report that I was again appointed to the House Committee on Energy and Technology, this time as ranking member. As a member of this committee with jurisdiction over all energy and technology issues, my first priority — and the priority of our chair and vice-chair — continues to be doing all we can to achieve statewide deployment of high-speed, high-quality internet services.
We have known for years that the lack of high-speed, high-quality internet service is one of the most critical issues facing Vermont, and this ongoing challenge has become that much more apparent during this pandemic. But, given that states do not have regulatory authority over broadband or wireless technology services, it has historically been a difficult nut to crack.
I am hopeful, however, we will be able to build on our work of 2019 and 2020, providing greater resources and technical assistance to providers, municipalities and regional entities to ensure the efficient deployment of broadband and fiber to all. To keep abreast of our work, and stream hearings, refer to the committee website at legislature.vermont.gov/committee/detail/2022/19.
Another critical priority for Stowe and our region is the health and prosperity of the tourism and hospitality sector of our state's economy. This has always been an issue of critical importance, but has also become more evident throughout this pandemic. As our small, family-owned hospitality businesses continue to face significant challenges, I am committed to doing all I can to ensure they emerge from this pandemic successfully.
Toward that end, I am excited to have again been elected to serve as chair of the Vermont Legislative tourism caucus. The mission of the caucus is to promote and advocate for greater investment in statewide tourism marketing, and in policies that will attract more visitors to Vermont while growing the state's market share of global tourism revenues.
And, we are committed to ensuring the Legislature's commitment to making Vermont a leader in the tourism industry, recognized both nationally and internationally as a preferred travel and getaway destination for families, conferences, meetings and events.
Some of the legislation on which we will be focusing includes securing additional grant funding for hospitality businesses, including lodging establishments, restaurants, arts organizations, event businesses and more; greater investment in statewide tourism marketing efforts; initiatives to assist agri-tourism; and important changes to our alcohol laws.
To keep abreast of the activities and work of the caucus, feel free to contact me, and I will get you connected.
Finally, as I have done throughout my years in the Vermont House, I will continue my advocacy for local schools, focusing on ensuring educational excellence. As the state continues down its road of putting into place a one-size fits all, big warehouse approach to education, I will continue to fight to return local control of education to our local communities, local teachers and staff, and parents. After all, they are the ones who know best the needs of our local students.
Coupled with the commitment to returning local control and ensuring educational excellence, is my 14-year long quest for comprehensive education funding reform and property tax relief. Act 60/68 is broken and beyond repair, and must be completely overhauled in order to bring financial sustainability to our education system, and property tax relief to Vermonters.
Of course, there are many more issues on which we will all be focused this session. If anything is of interest to you, contact me with any questions or concerns. I can be reached at (802) 253-9314 or heidi@heidischeuermann.com. Let me know if you are interested in receiving my more in-depth, regular email newsletters.
---
Heidi Scheuermann, a Republican, represents Stowe in the Vermont House of Representatives.