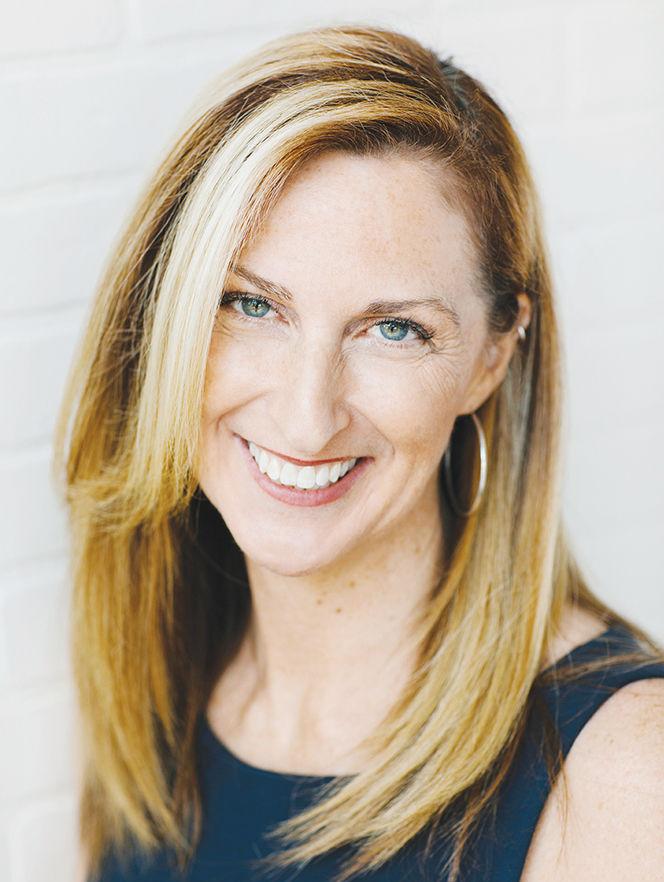 Rules of professional conduct exist to protect institutions, organizations and the individual targets of inappropriate behavior. That makes perfect sense in the abstract, but becomes more challenging to accept and implement when real people are involved.
The case of now-former U.S. Rep. Katie Hill, D-N.Y., is an excellent, albeit complicated, example.
Hill has admitted to what she has described as a consensual sexual relationship with a younger campaign staffer. An investigation was opened into a second allegation, which she has denied, that she was sexually involved with a member of her House staff.
She has acknowledged that her conduct with her campaign staffer was inappropriate and resigned her seat — but it's not clear that the former resulted in the latter. The complicating and, frankly, reprehensible layer to her story is that explicit images of her with her staffer were provided to and published by right-wing publications.
For the moment, but only for a moment, let's set that aside.
Reverse the gender of the member of Congress involved and it becomes easier for most people to see that Hill's conduct was inappropriate. If a male member of Congress was in a physical relationship with a junior staffer, due to the imbalance in power, he would be roundly criticized for describing it as a "consensual" relationship as Hill has.
The details of situations vary, but rules of conduct aren't designed to address a specific situation; they exist to protect all people. Even if the staffer had agreed that the relationship with Hill was consensual, it would not change the fact that it was inappropriate. Why? Because the next subordinate could feel pressured to say a coerced relationship was consensual.
If the responsibility for determining if conduct was inappropriate is placed on the target, that only serves to set the target up to face improper pressure from the perpetrator a second time.
Now, determining the repercussions for the person in power is where an investigation comes in and, hopefully, establishes the egregiousness of the conduct and a proportional punishment.
Many Democrats are still apoplectic over the pressure to resign that Al Franken faced after allegations of inappropriate conduct surfaced about him. It is especially galling that we have a president who bragged about walking in on teenage pageant contestants in various states of undress and of sexually assaulting women because "when you're a star, they let you do it."
But the truth is, our civil society unravels if we lower the bar of acceptable conduct to a standard of what someone else has gotten away with. We can't accept that it's OK for our elected officials to live by a set of rules under which we wouldn't allow children to conduct themselves. Any parent who has uttered, "I don't care what X did; you know what the rules are" knows exactly what I'm talking about.
Should Hill have resigned? I don't have details of an investigation, so I don't know. I do think most of us can agree that her congressional career might have survived were it not for the image-based abuse she was subjected to.
The most common term for this type of abuse is "revenge porn." I find the term deeply offensive. Regardless of Webster's definition, "porn" implies that someone willingly allowed explicit images of themselves to be captured with a) the expectation of being paid and b) that those images would be distributed. Even the origin of the word pornography is rooted in the sale of sex; the Greek word pornographos means writing about prostitutes.
The whole reason that someone can use these images as "revenge" is the mutual understanding that they were intended to be private and not for distribution.
Although 46 states and the District of Columbia now have laws against image-based abuse, cases are difficult to prosecute, are almost always considered misdemeanor offenses, and can be easily skirted. Worse still is that act of coming forward to report the abuse and prosecute an offender aids in accomplishing the offender's goal. Public awareness of the images is increased while the target must endure being questioned about the images by investigators and then publicly by attorneys if the case goes to trial.
We will have to wait for the legal process to run its course, but it's likely the outlets that published Hill's images managed to stay on the legal side of the line simply by strategically placing black bars over intimate body parts. From reports that I have read, she is still fully recognizable and obviously nude. The publications' goals to humiliate and publicly damage her were fully accomplished, as were those of her estranged husband, who she alleges shared the images for publication.
It's astounding that an extra in a feature film is required to sign a consent form releasing the rights to use their image in what is obviously intended for wide distribution, but explicit images provided by a third party can be published without the subject's consent. This form of abuse will not be curbed until the social and legal consequences of being convicted are greater than the twisted satisfaction derived by the offender.
Let's hope not too many more lives are shattered before lawmakers, courts and society at large get it right.
---
Lisa Senecal is co-founder of The Maren Group, a writer, and member of the Vermont Commission on Women. She lives in Stowe and is a Vermont native.