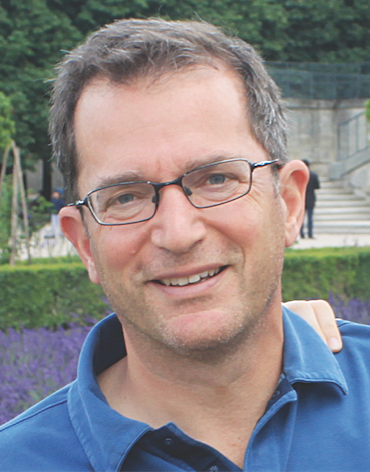 Work took me away this week, to the west of Ireland and Connemara, and this trip made me realize something about home. First, a few words about my travels, but don't worry, this is not a travelogue.
Visiting the western edge of Connemara is not a bad way to leave the cocoon of coronavirus. I was scouting a location for a writers' retreat. Stowe Story Labs will be adding this retreat to its program in partnership with the Galway Film Festival — or Fleadh in Irish. Some trips take you farther away than just a place.
For the uninitiated (like me), Connemara is the region of the westernmost bit of County Galway, facing the Atlantic Ocean. Now, northern Vermont is not afraid of wild weather or hardscrabble environments, and I love weather so hard it bends trees to its will, so I found a bit of heaven on this edge of Europe.
The hawthorn trees clinging to the hills of Connemara lean so far from the ocean they look to be attempting to run. Beyond the wind, the rain we experienced fell from proper ocean squalls, as though the Atlantic did not honor Ireland as land at all, but just as an unwelcome interruption. The squalls ran through in quick bursts, followed by bright sun and the most luscious rainbows.
The inn I visited has itself a storied literary history. The old inn was burned to the ground during the Irish Civil War — two sides of republicanism tearing at each other viscously. The side that torched the inn looted it first, taking the furniture and fixtures but leaving priceless art and books to burn. "That's so sad," I said to an innkeeper telling me the tale. She smiled, and said, "Well, we love things sad in Ireland."
We are partnering with the Galway Film Fleadh to run this retreat and will partner with them in many ways moving forward. I have to say it was the perfect trip to plan an event and ended with the perfect night in an ancient pub, where I was guided through the history and distilling of Irish whiskey, including a few "wee" tastes. I mean, come on. (The pub is called Tigh Neachtains and is on Cross Street in Galway. I recommend it.)
But as I said, this column is not a travelogue. It is a story about how a hardscrabble corner of the world becomes a beacon of international travel and visitation.
Galway is for the most part a fading port town, but it is also very much a European city on the western edge of Europe. It has shaken its British shackles certainly and looks more Icelandic or even like an easternmost corner of Canada's Maritimes. And it is decidedly European. Accents and languages abound as you walk the town spending your euros.
Galway is also full of art and music and film, and has been for decades, and here's where it gets interesting to me. There are, of course, millions of tourists pouring through Ireland in normal times — which are returning — but the visitors this region loves most are the travelers seeking something more than the sights. They love having the filmmakers and writers and musicians and lovers of the arts come to their corner of the globe.
At its most basic level, such travelers spend more money and more time while visiting. Beyond that, the cultural events that attract visitors offer world-class events and opportunities for the local communities as well.
This is important. As Amazon and others gobble up more of the economic systems of the world, what we do in the backwaters has to be tremendously creative.
A dear friend, Todd Hardie, who created Barr Hill and now is creating Thornhill Farm Whiskey, made this point to me a long while ago. Making whiskey — or artisanal cheese or honey or meats — is a good way to make marginal land produce for local economies. (Read what Todd has to say about this system on the Thornhill Farm website).
Drawing filmmakers and screenwriters to the region can do the same.
Stowe Story Labs is heading into its 10th year. We bring some of the world's top emerging screenwriters and filmmakers to our rocky home twice a year to work on story and push film and TV projects forward. So far, people have come to join us from 41 states and 21 countries.
Starting next summer, we will add a film festival to our June workshop, highlighting both films from the labs and from our partner the Sidewalk Film Festival of Birmingham, Ala. In future years we will draw from other regional gems like the Galway Film Fleadh, and they will draw from us.
Nurturing the arts in far flung places might not be as cool or hard as making phenomenal whiskey, beer or artisanal cheese, but it certainly will help bring interesting visitors to our northern communities. And after you've seen wicked cool and interesting movies, you need to talk about them over local drink and food. Ideally, we'll figure out a way to incent people to stay in Vermont and make the films they workshop with us.
Stowe is so good at drawing art to northern Vermont, from The Current to the Mountain's performing arts center, and can be a tremendous anchor for spreading that art into northern communities, which is the vision of Stowe Story Labs. We are excited to be part of the efforts.
It's been a joy and a pleasure to write a column for these papers for so long. I will miss it more than I can say. Thank you for reading my screeds over the years and see you around town.
---