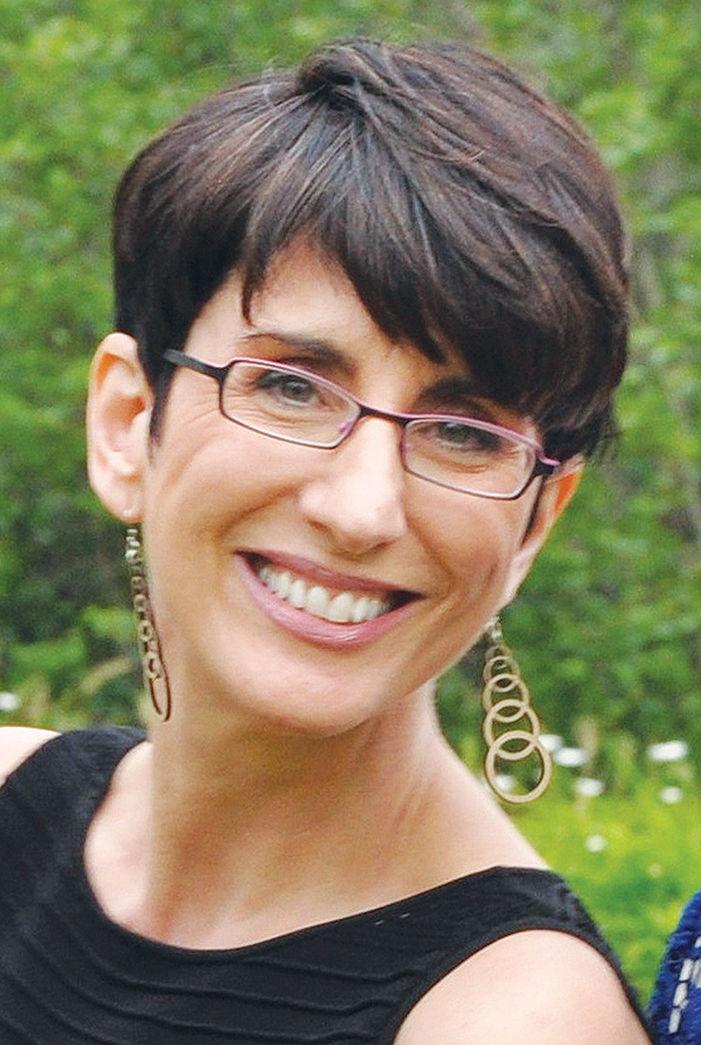 A dream named our dog. A suitable messenger, considering what preceded him was a nightmare, an ordeal that almost sank my marriage.
It began when the thought of having a dog was akin to a "grown up" kind of feeling that makes you think of having a house with a yard and a pet to go with it. A brewing romantic ideal that led to consternation and couples therapy — all while a sparky yellow Lab was being born. One who would change my life.
Newly married at the time, I had delayed the nuptials for years, never realizing I had a fear of commitment. Apparently, it was going to take a dog to shed that light.
Complicating the issue is that I'm pretty sure my husband is part dog. There's decades of photographic evidence. From his childhood pet, the storied Two-Toes, on forward, he's most himself with his pack.
So, when I suggested, "Let's get a dog," I had unwittingly gone all-in Texas Hold'em style and somehow missed the heralding of trumpets and his heart taking wing.
We went to our local animal shelter, where only two dogs were available. How could I possibly choose? Nervously, I filled out the paperwork for both, delaying the "Sophie's Choice" feeling of it all.
Driving home, my husband was ablaze with excitement and I totally missed Doubt getting into the car, hitching a ride home with its sidekick, Misgiving. What was I thinking? With a brimming plate of responsibility, clearly, I'd let the fantasy of having a dog reign. I should've considered midnight walks, vet bills and those plastic bags I'd carry around forever. So, I did what was in my nature — nothing — and let the worry bubble to a boil.
Yes, it was just a dog. But, to me, it seemed another straw on the camel's back of my novice self. Raised in a troubled home, I'd cautiously test the ice of life to see what's safe. I'd already taken on motherhood and marriage; maybe my commitment savings account was empty!
I broke the news: no dog. And just as I failed to hear trumpets, so too the heartbreak. After days of awkward silences and tears, both mine, I arrived home to see my husband building a kennel in the center of our living room next to double the pet supplies. He announced to my dropped jaw that we were adopting both dogs anyway. I turned on my heel and left. 
What followed was ridiculous arguing. While I was so right, I probably was wrong. Both dogs were adopted by others. Then came the couples therapy, which rather miraculously gathered our purpose and resolve. Together, it led us directly to that yellow pup, Bouksari, named after my husband's dream of a legendary dog.
We called him Bouk and he was a dog of a lifetime. Our sentinel, comfort and clown. For over 15 years, he gave to us seamlessly. Bouk taught me "dog," for which there are other words, like loyalty and unconditional. Right to end, when he couldn't walk and we'd jointly carry him to the green grass, Bouk showed that, for those we love, our interior bank accounts only accrue.
The lessons of having a dog are not dissimilar to having a marriage. The commitment they require broadens experiences, capabilities and, quite simply, the heart.
Rather than fearing commitment, I've learned the joys of it. Being welcomed when you walk in the door, having a soft place to be when things are hard, and navigating in partnership this sometimes-bumpy world.
It's the kind of foundation that builds relationships, with man or beast, that are indeed legendary.
---
Carole Vasta Folley is a Vermont award-winning playwright and columnist. Contact her at carolevf.com.