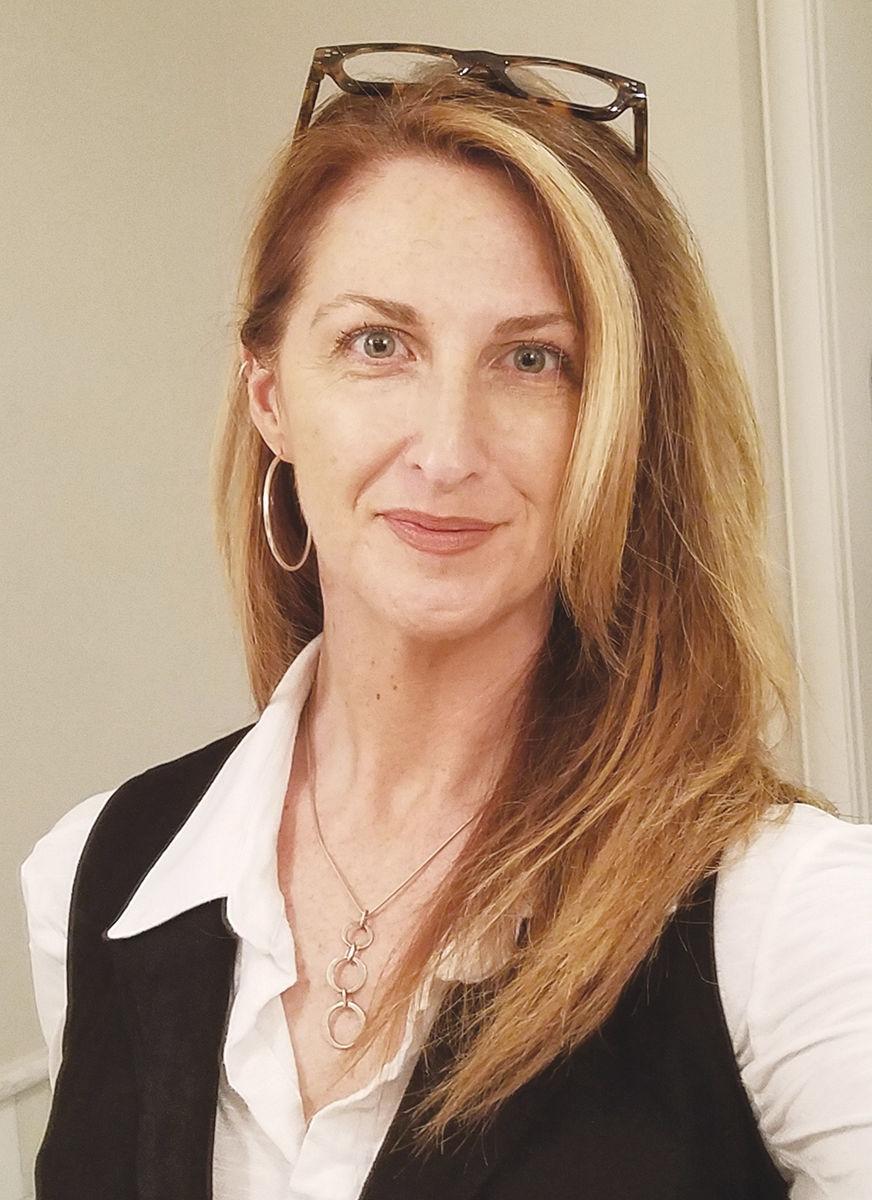 I recently had the opportunity to interview Katie Hill, the young, California woman who resigned from Congress in 2019 after an intimate relationship she was having with a staffer exploded in the press and unrelated intimate photos of her were published without her consent. She had been elected to that office less than a year earlier.
Now, before anyone breaks those pearls they're clutching and warms up their criticism of how unrestrained younger generations are, let's pause and give the Polaroid Instamatic camera its due as The Atlantic did in its 2012 article, "Before Sexting, There Was Polaroid." Taking nude photos isn't new behavior, but digital technology makes the taking and the distribution of those photos far easier. In the wrong hands, the images become far more dangerous.
Hill describes having been in an abusive marriage for years that included her now ex-husband choking her, controlling her movements and harming and threatening to harm her pets. After taking office in 2018, Hill was finally able to separate from her husband and his ability to threaten and control her had greatly diminished — or so Hill thought. What did hang over her was a threat she claims he had made many times: if she left him, he would destroy her.
But Hill did leave and the couple divorced in 2019.
And then, it appears Hill's ex-husband made good on his promise. Right-wing outlets came into possession of text messages revealing a "throuple" relationship that Hill, her ex-husband and another man had been in while the couple was still married. And then came the pictures — pictures that Hill maintains she was not aware were taken and to which she certainly did not give her permission to publish.
Hill felt the right thing for her to do was resign, but she also pledged to work to elect more women to Congress. Since Hill's resignation, she has written a book and launched a not-for-profit organization called "Her Time." The organization's mission is to encourage, train and help women find the resources, financial and otherwise, to run for elected office.
In evaluating Hill's story, it's important to separate the wrongdoing from the salacious. Katie Hill was a young, married woman. She and her husband entered a consensual relationship with a third person. Intimate photos were taken of which Hill maintains she was unaware.
After she and her husband separated, Hill had an intimate relationship with a congressional staffer who happened to be a woman. Photos and text messages related to the affair she, her husband, and the other man were involved in were published by two right-wing media outlets without her consent.
Let's stop there and examine what, in all that occurred, is against a rule related to Hill's role as Congresswoman. It's only this: she had an intimate relationship with a person on her congressional staff. It was wrong. She acknowledges that it was wrong. She said it from the floor of the House in her final remarks to Congress.
There are no photos related to this relationship. Let me say that again: the pictures of Hill that were published were completely unrelated to her relationship with her staffer. When I compare her actions to the number of male members of Congress who have broken this same rule — and so much worse! — and remained in Congress, my head nearly explodes.
The sad truth is that even had Hill not broken that House rule, the withering onslaught of attacks she faced because those unrelated intimate images of her were published without her consent would have likely forced her from office. Pause there. Because photos were taken without her knowledge and consent, and then published without her knowledge or consent, she — the victim — would have been forced to step down.
Think of this in the context of the allegations against Rep. Matt Gaetz of Florida, not the least of which is the accounts of several House Republicans who have confirmed that he shared intimate images of women with whom he claims to have had sex. He shared these images while on the floor of the U.S. House of Representatives with fellow members. He stands accused of sex trafficking, perhaps including an underaged girl.
Then consider disgraced former governor, Eric Greitens of Missouri. Greitens resigned after he was indicted for restraining the women with whom he was having an extramarital affair and taking semi-nude or nude photos of her as blackmail to prevent her from telling his wife. Yep, that guy is now a candidate for the U.S. Senate with the previous president's blessing.
The importance of understanding these double standards is not only because the hypocrisy is of otherworldly proportions, but also because it is 2021 and the double standards exist at all. When people ask why more women don't run for office, add the risk of intimate images being released by a disgruntled ex to the very long list of barriers.
A full 90 percent of all intimate images published without the subject's consent is done by men against women. And yes, there are laws against this so-called "revenge porn," but those laws have loopholes. And a recent court decision has found that one of those loopholes applies to women who enter politics.
A judge in Hill's lawsuit against the publications who ran her photos has ruled that, because she was a public figure, the pictures were relevant and in the public interest. Vermont has a "public concern" clause in its law.
Hill is appealing that ruling and let's hope she's successful, or political campaigns will include oppo-research reaching back to ex-spouses and partners in hopes of scoring images never imagined to be shared publicly — not that some sleezy campaigns don't already deploy such tactics. They do.
Women have always needed a far thicker skin than men to enter and be successful in politics. We've come a long way, baby, but I fear for many women considering a run for public office, this will be a bridge too far.
---
Lisa Senecal is co-founder of The Maren Group, a writer, and member of the Vermont Commission on Women. She lives in Stowe. Email letters to news@stowereporter.com.