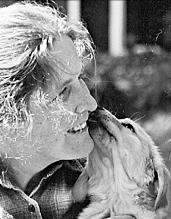 The KKK came to Vermont in 1922.
National Klan officials would eventually claim 10,000 members in Vermont in the early 1920s (population 352,428). In Washington County, Barre, Montpelier and Northfield chapters were suspected of being quite sizable. A chapter formed in St. Johnsbury in the fall 1924, and in September of that year attracted more than 2,000 people from Vermont, Maine and New Hampshire to a public meeting, in full Klan regalia.
In 1924 fiery crosses burned on the breakwater in Burlington, on hilltops in Caledonia County, and in Montpelier, Barre, Plainfield and East Clarendon.
A year later in August 1925 a statewide meeting of the Klan at a farm on the outskirts of Montpelier attracted a crowd of spectators and nearly 400 automobiles for festivities that included, wholesomely, a fireworks display.
The Vermont Klan positioned itself as 100 percent American and supporters of traditional morality. They, obviously, thought little of people of color, but also targeted Jews and Catholics. Today the percentage of Vermonters claiming Catholic affiliation has fallen sharply, but as late as 1978 Catholics represented fully one third of Vermonters and made a nice, visible, Other.
Many of these Klan members were respected members of the community, religiously inclined citizens who were comfortable with the Klan's focus on Bible reading, prayer and hymn singing. For some members Klan meetings replaced Sunday church services because they were so very like a service.
The Klan attracted fine upstanding men who saw Catholicism, as well as Jews, Blacks and the remaining Indigenous population, as a threat to its authority over community standards, religion and morality. Men who were not afraid to do the hard things, like set fire to crosses and terrorize their neighbors on a Saturday night.
How long does it take for mythology to become a dangerous ideology? I'd argue 30 years, give or take a few.
Because it was in the 1890s, during Vermont's centennial celebration, that the state energetically embraced a wholesome vision of itself as "the small state with the big history." The Green Mountain Boys, our early history of independence, and Vermonters' contribution to the Civil War were blended into a starry-eyed reverence for working rural landscapes and the farmers who created them. The rugged and self-reliant Vermonter became a theme in stories, articles and poetry.
The myth dominated tourist literature.
But by 1920 undermining the foundations of Yankee Yeoman Stock mythology was a changing demographic. "Yankee" farmers, their offspring seeking better opportunities than those available on poor soil, were being replaced with immigrants, primarily French-Canadian, but also Italians, Irish and others. Changing demographics create a fertile ground for hate of all kinds, and the Klan packaged hate into something positively wholesome. With fireworks.
The University of Vermont website on eugenics (uvm.edu/~eugenics) reveals over 200 digitalized documents from this era and "permits visitors to explore some of the more obscure back roads of Vermont history" online. The second page of the series, titled "Roots," begins with Walter M. Rogers' poem "Vermont's Deserted Farms."
Published in 1897 it goes, in part, "Where once the strong Green Mountain boy / Pursued his honest toil, / And harvest rich were reaped, in joy/ By tillers of the soil. You now behold the shattered homes / All crumbling to decay, / Like long-neglected catacombs / Of races passed away."
While documents and archives, ledgers and newspaper clippings can provide a surprisingly detailed picture of the past, it is the poets who provide texture, who breathe life into stale data and stilted text.
There is nothing here that embraces hope or renewal, or the energy of a newly immigrated population. It is lost glory. It is the voice of the respected members of a dying family line, the reverent, morally upstanding, standing in futile opposition to changing fortune.
You can chart the myth of the Vermont Yankee through our poets. Through the wail of loss in Rogers to the gentle stories of Walter Hard, who recreated the distinctive rhythm of a Vermont accent through his neighbors, to the work of Robert Frost whose work introduces shades of gray to the myth, to David Budbill's "Judevine," which adds lightning to Frost's clouds.
Our myths and poets have served us well. They created art and industry. They kept our pride alive with chainsaw dances and hired men, woods and promises, sawmills and potatoes. They kept if not our traditions alive, at least the memory of them.
Now Laura Budofsky Wisniewski brings her voice to her award-winning volume "Sanctuary Vermont" by laying mythology aside to speak truth to the past. To speak of those who paid poor men to muster in their place during the Civil War, to the horrors of the poor farm system, to the aftermath of a Klan attack.
Now is not a time for myths. Now is a time for truth. The Klan came in 1922. They came in respectable finery to turn our heads.
They came cloaked in hymns and chanting Bible verses.
They came wanting to control who married and who had children. They wanted to control what those children learned in school and what church they attended.
We are a complexity of truth and myth that only the poets do justice to. But when Klan came for Vermont in 1922 it found editors, aldermen, citizens and politicians willing to take them on, in print and boycotts. With chapter membership in decline the last significant Klan event was a grand parade of hooded Klansmen in Montpelier on July 4, 1927.
In 1928 Calvin Coolidge could say, without a trace of irony, "If the spirit of liberty should vanish in other parts of the Union, and support of our institutions should languish, it could all be replenished from the generous store held by the people of this brave little state of Vermont."
---
Tamara Burke and her family were longtime residents of Stowe, leaving the Garnache-Morrison Memorial Forest as a gift to the community. She and her husband, the sheep, and a riot of golden retrievers now call Craftsbury home. She continues to work in Stowe.