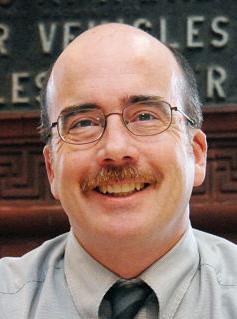 Ballots were mailed to all registered, confirmed voters on Sept. 29. If you have not received your ballot by Oct. 7, contact the town clerk's office by email at townclerk@stowevt.gov or telephone 253-6133 to request a replacement ballot.
Upon completion of voting your ballot, you may mail it back in the postage paid envelope or drop it off in the ballot box located in front of the Akeley Memorial Building, 67 Main St.
If you prefer to hand-deliver your ballot to an election official, call 253-6133 when you arrive at the Akeley Memorial Building and we will meet you at the front door to accept your voted ballot.
It is critical that you complete the certificate envelope in its entirety, if the certificate is incomplete your voted ballot may be considered defective and will not be counted. If you have any questions, contact the town clerk's office prior to mailing or dropping off your ballot.
If you prefer to vote in person, the polls will be open on Nov. 3 from 7 a.m. to 7 p.m. in the Memorial Hall of the Akeley Memorial Building. If you are voting in person, you should still try to bring your mailed ballot with you, otherwise, you will need to complete an Affidavit for Undelivered or Lost Absentee Ballot form prior to voting.
Any ballot received after 7 p.m. on Nov. 3 will not be counted.
40 years
Bruce Godin reached his 40th employment anniversary with the town of Stowe this year. He currently serves as Stowe's parks superintendent and previously oversaw Jackson Arena.
As Stowe's parks superintendent he oversees and participates in the mowing and maintenance of the Memorial Park, Chase Park, Thompson Park, Mayo Farm including the Polo Fields, Recreation Path, Quiet Path and cemeteries. He also oversees and participates in plowing of the sidewalks and park parking lots in the winter.
In addition, he has a green thumb and ensures the flowers on Main Street and in the cemeteries are taken care of. Bruce came up with the concept of the Quiet Path and Stowe's municipal logo.
Master's degree
Lauren Kelley, Stowe Library's technical services librarian, recently received her master's of science degree in library and information science from Syracuse University.
If you see Lauren at the library, congratulate her and thank her for her dedication to her profession and continuous learning.
Halloween
Due to the on-going pandemic and the Centers for Disease Control classifying trick or treating as a high-risk activity, the selectboard has decided not to close Maple Street on Halloween. They are encouraging people not to gather on Maple Street to avoid large crowds.
Stowe Recreation will hold its annual Halloween party at Stowe Elementary School for the same reason. Instead, they encourage people to seek safe alternatives.
Stowe Parks and Recreation is also working on developing safe alternative programming such as a virtual Halloween costume contest which can be found on their website at stowerec.org.
This is a decision only for the 2020 Halloween, and the selectboard intends to close Maple Street in future years, but the focus currently is keeping our kids safe and in school.
---
Charles Safford is town manager in Stowe.