Two menus. The front of each shows the same lithograph. The long expanse of a three-story hotel with a two-team stage drawn up in front of the veranda.
One lists E. C. Bailey and Son as proprietors, and on the other Bailey alone is identified as manager.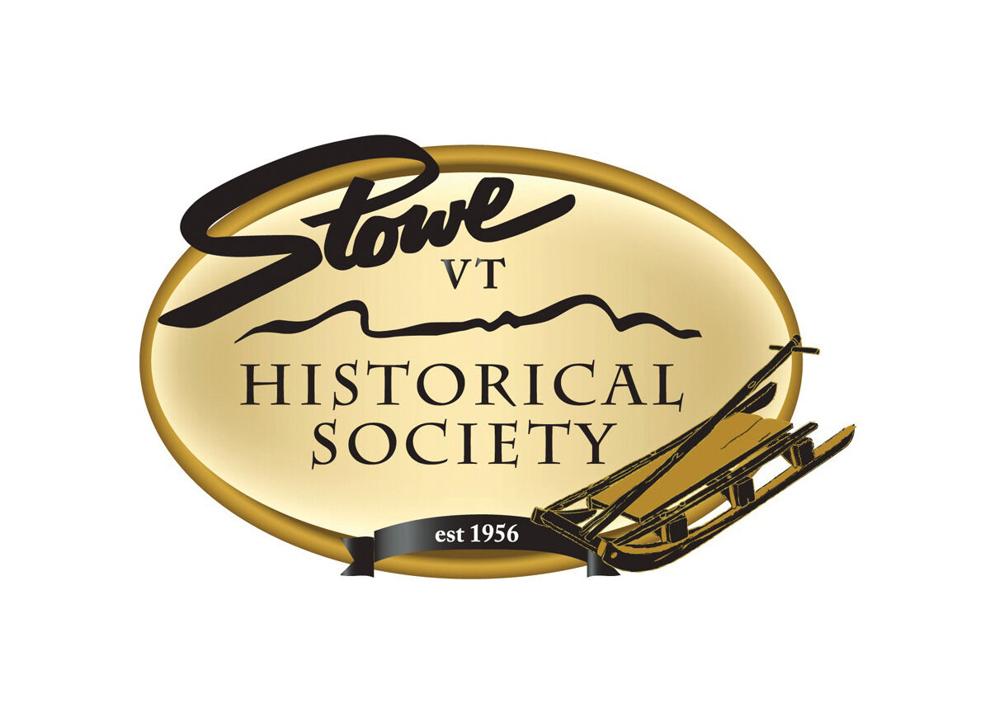 But the heading on each proclaims Mount Mansfield Hotel, and both tie the hotel's identity to Stowe's most prominent geographical feature.
Opening the menus, one is struck by what distinguishes each from the other. When Bailey was the manager, the proffered items are almost entirely printed, with scant few narrow spaces where soup, fish and entrees might be handwritten. The adult beverage list allows no such leeway.
When Bailey is identified as proprietor, the menu opens to a festoon of bold and flowing script. Breast of veal, it proclaims. Lamb's heart breaded piquant. Coconut cream roll. Tomato soup.
It is the chef's today-only vision of what's for dinner on this Wednesday, the ninth of August 1882, a date derived from the fact that 1882 is the only year of Bailey's tenure when Aug. 9 fell on a Wednesday. That's fun to know, but does it help us deconstruct the menus when set against each other? Is there a clue as to whether the printed menu is based on items that can be ordered and stocked on a predictable basis, perhaps lowering costs? It has been established that the hotel ran on the American Plan, with meals included in the price of the room. If it was savings the hoteliers sought, perhaps a sound but more modest table d'hote would have sufficed?
The hotel's history tells us that it had good years and bad, the latter in major part due to the changing tastes of what a vacationer to rustic regions sought, for example, not the scenery. Can we find hints in the more ornate menu that was offered in the hopes of bedazzling guests with the "sumptuous fare" that Stowe historian Maria Wilkins found to be such a menace to the good order and discipline of local youth in the hotel's earliest years? Let's look at it a little more closely.
What else is for dinner on the proprietors' menu? The alcohol on the (mostly) scripted menu is print-only and contains almost identical products from the handwritten one.
The food is the same protein-rich fare, meat after meat after fowl. What's this? Second course? After the tomato soup? Baked blue fish in Stowe, Vermont, in August 1882? What are they thinking? That's not going to turn the heads of city folk, who didn't need the internet to tell them that "because of its fattiness, bluefish goes rancid rapidly, so it is generally not found far from its fisheries."
But in 1882 the nation was surfing on a tide of invention-driven ambition, experiencing what was unthinkable a few decades earlier. A railroad now connected neighboring Waterbury with Boston fish markets, where fresh caught fish from the Cape could be processed and loaded into recently invented railroad refrigerator cars, their bunkers freshly filled from the ice depots that stored the previous winter's harvest for a now-mature natural ice industry. It remained only for the hotel to send a cargo wagon first to the icehouse in Waterbury, then to the railroad station to pick up the day's order from the on-time Central Vermont Railroad. A hop, skip, and a two-hour jump up a crummy dirt road to Stowe, and the blue fish was in the hands of the chef, and the mâitre d's fine flowing hand would proclaim to the discerning diner that you need no Fera's, no Delmonico's to "dine sumptuously" (Mrs. Wilkins again). We have it all here, with fresh air, scenery and carriage rides to boot.
The ambition of the Mount Mansfield Hotel, as represented by this menu at this remove of 140 years, is simply incomprehensible.
Eyewitness account
Should you be thinking that fine fare could be had only in Stowe Village in 1866, put your imagination in high gear and listen to this excerpt from an account to the long-gone Summit House below the nose of Mount Mansfield from way back when:
"What would you expect for a dinner for 50 persons where every article had to be brought up on pack horses, save the milk from one cow whose bell we heard tinkling and the eggs from a few hens? The table was set with all the array of silver and linen that distinguish good tables below and furnished with bread, butter cheese and crackers, potatoes, turnips and onions, all nicely cooked. The attentive waitress gave us pea soup for the first course, then came roast beef and pork and boiled salmon, then dessert — mince, apple, Washington, tarts and raspberry pies and rice pudding. Who could ask for more?"
—  Maddie Whiting Baker (1829-1932), Johnson, Vermont       
If all that sparks your appetite, the Stowe Historical Society Museum has a whole lot more gustatory goodies to offer. Though the Mount Mansfield Hotel was destroyed a by fire in 1889 and the Summit House closed in 1957, Stowe still has dozens of restaurants, inns and bars ready to cater to most every taste — and there's a display at the museum that will help you locate them.
---
Stowe Historical Society is open Tuesdays, Thursdays and Saturdays, 1-4 p.m. Look for our sign on corner of Main and School streets, with a helpful arrow pointing the way. You needn't be a member to come, but new members are always welcome.