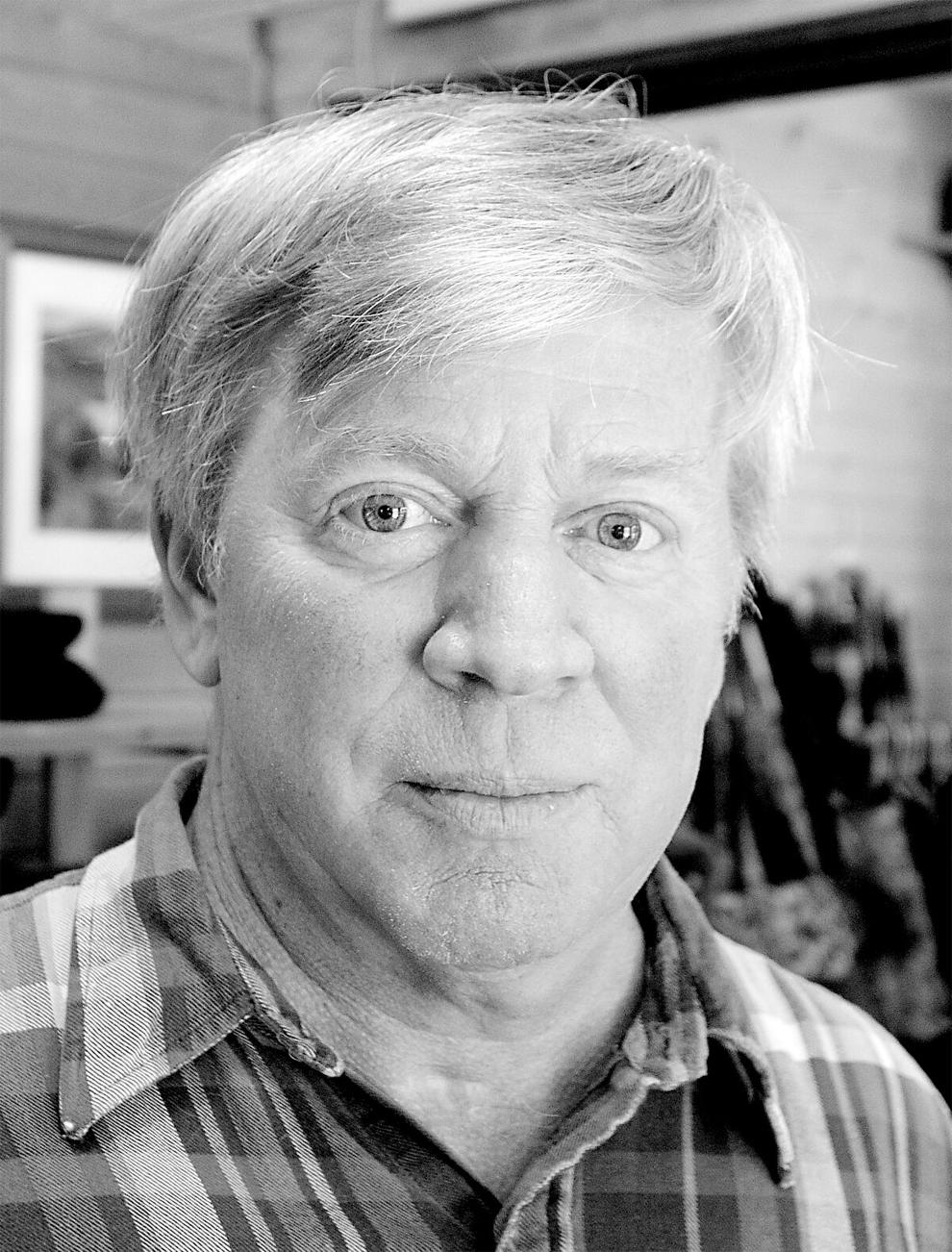 For those of you who have never tried to write on a laptop with a cat on your lap, try it. Builds character. Patience, tolerance and kindness too. And it does all of this even as cat hair gradually rains down on your keyboard.
At present, Henry is asleep on my lap. He is dreaming, a passionate dream that includes digging his front paws and claws deep into my thigh. I have relocated my laptop to the empty couch cushion to my right, allowing me to use my right hand to type, while with my left I stroke Henry.
A scene of domestic bliss.
Or it would be, were Henry the only cat in residence. But he's not. Lucy, a pretty little calico, whose sense of fair play is evidently frustrated by seeing Henry and I so positioned, wants in. How would I know this? Am I a cat whisperer? Not altogether. But I do know that when Lucy is dissatisfied with a given state of affairs, she signals her displeasure by knocking things over — in this case my cup, a cup that I have only recently filled with water.
So, Henry, nap time is over. I have 20 ounces of ice water, give or take, soaking into my butt, and a calico cat smirking at me from the end table.
We hadn't had cats in quite a while. Even when we did have them, they'd been predominantly outdoor cats, hired paws to help keep the rodent population down in the barn. They were welcome in the house, but seemed happier outside. We never had litter boxes back then. That much I remember.
What a difference a pandemic makes.
Henry and Lucy, it was decided, were indoor cats, a decision made based on the size of the gator, raccoon and coyote population here on the Isle of Palms in South Carolina, where we've been weathering COVID-19.
I have always struggled with the idea of caging things, my feeling being, in the case of the cats, that I would rather that they get to enjoy even a few years of living a cat's life to the fullest than that they live to a ripe old age as couch ornaments. It is a losing argument, mine, the case being that the relative success of our 41-year marriage has been based on its voting system: Lorrie's two votes to my one.
And, the cats seem pretty happy.
But what possessed you to get these cats? you may ask. You were free as (uncaged) birds, the two of you.
Long story. One that starts when we, like the rest of you, were grounded by COVID. What to do? Well, one thing we could do, Lorrie decided when she awoke one fine morning, was that we could rescue a kitten. Why? You'd have to ask her. It had never come up before.
Within minutes she had gone online and found a kitten that needed rescuing, one that she had already named Lucy. Seven weeks old. All that stood between us and that kitten was the hundred miles between us and the town of Okatie, S.C., the place that Lucy and her siblings called home, if you count being found on the shoulder of State Route 170 as home.
But that wretched beginning was about to be remedied in spades not only for Lucy, but also for a little white kitten — soon to be named Henry — who stole our hearts with his in-cage antics, as we made our way past his glassed enclosure en route to Lucy's.
So now it was off to PetSmart, to the vet, and to numerous internet sites, where we bought all manner of foods and medicines and play things for these two kittens, who, upon their arrival at our home, immediately disappeared for two days. Truly amazing what bliss 200 miles of driving and over a thousand dollars can bring into your lives overnight.
Henry surfaced a day before Lucy. That was a year ago. Lucy was, is, and perhaps always will be, skittish. She was abandoned very young. Henry is decidedly more trusting, with Lorrie and I at least. We have a cleaning person who has been coming every other week since we brought the cats home. She has yet to see either of them.
So, life has gone on this past year. Henry residing either on my lap or in the crook of my left arm for several hours a day. Lucy still testing us constantly to be sure that we mean her no harm. Never have two animals been in a more stable home. They can thank COVID for that. We are home 24/7, always available to give them a pat or a meal. Unable due to the pandemic to spoil our five grandchildren, we have instead spoiled two cats.
But all of this stability is about to change. In a few short weeks we will be on our way to Stowe. Never have I looked forward so much to driving 1,100 miles, most of it on I95, a route that challenges us to dodge rush hours in Washington, D.C., Baltimore, Philadelphia, New York City and Boston.
It is familiar terrain. But not to Henry and Lucy, who will be placed in soft-sided, screened cat carriers for two days. The temptation is to drive straight through, forsaking sleep in order to get our precious charges to their new home in Stowe with the least possible upset. But discretion being the better part of valor, we will likely stop, and introduce the cats to the joys of a Hampton Inn somewhere around the Delaware-New Jersey line.
The last time that we'd spent a night in a hotel room with cats was 21 years ago, in August 2000. This I remember because we were on our way to Florida, relocating to flatter terrain while I healed after a bad car wreck. Our cats back then, Oliver and Gulliver, were decidedly more mellow specimens than Lucy. That said, I still remember my bloodied arms, the aftermath of getting them into their carriers.
Aware even back then that cats could be challenging in unfamiliar surrounds, we put leashes on Oliver and Gulliver before letting them loose in the hotel room on night one of a proposed three-night road trip.
Checkout at this hotel was at 11 a.m. Fine by us, as we were planning to get on the road early. Six or seven, we were thinking.
At one o'clock the following afternoon, having asked for late checkout, we found ourselves still trying to corral the cats. By the time we succeeded, the room had been completely taken apart: mattress, box springs, dresser drawers — strewn every which way. From there we drove straight through to Florida.
That we will make it to Stowe with Henry and Lucy I am certain. My hope is they will settle in and enjoy their summer.
Unbeknownst to Lorrie, I plan to take the cats with us to France next spring. By ship, aboard the Queen Mary 2. Any suggestions?
---
Alan Handwerger is a former Stowe businessman. His collection of stories, "There's a Plunger in My Tree," was published by Peppertree Press.