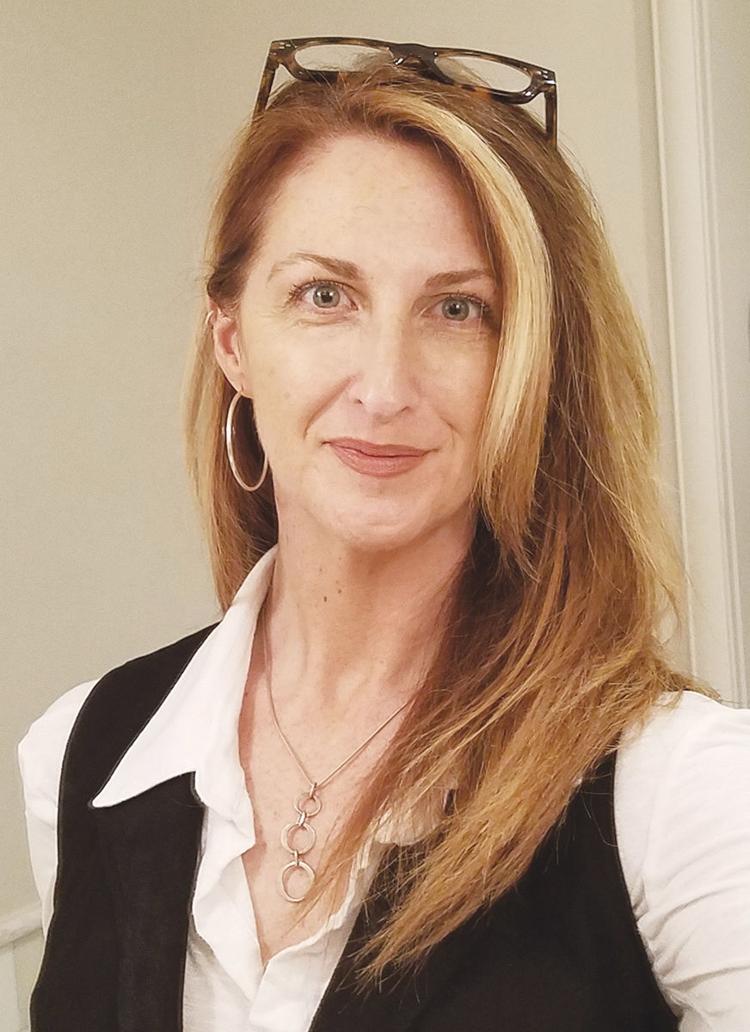 Every now and again, I remind myself that I should look up the origin of commonly used phrases or terms that I also use. I must remind myself because I forget almost immediately and revert to using these phrases. That's a dangerous practice because many of our common expressions have deeply sexist and racist origins.
So, when I heard myself say, "Hey, politics ain't beanbag" twice last week in reaction to comments about Kamala Harris having been too tough on and not shown sufficient remorse toward Joe Biden for her assertiveness in the Democratic primary, I decided to do my research.
I am disappointed, but not the least bit shocked that the expression is rooted in sexism and gender-stereotyping.
The aphorism was coined by Finlay Peter Dunne in 1898, a writer and humorist, who was working at that time as the chief editorial writer for the Chicago Post. Dunne frequently covered politics and, writing as the comic Irish immigrant character he created, Mr. Dooley, used the phrase to describe how tough politics could be.
And what is beanbag? The New York Times used the term in two sports stories in the early 1900s. In both cases, they described poor, weak, lackluster efforts of baseball teams as looking like a game of beanbag. But the critique didn't stop there because how are men playing sports most effectively insulted? That's right. The Times described the teams as performing like girls playing beanbag.
The irony that I used a sexist expression to describe the sexist reaction to Harris' verbal joust at Biden was not lost on me. Sexism, racism and many other toxic "isms" are deeply ingrained in every aspect of our culture, including language. That language and the embedded attitudes have been on vivid display in our politics of late.
The most recent example is the whisper campaign against Harris as the veepstakes reached a crescendo. The criticisms were two-fold. Harris had swung and landed a brutal punch on Biden in one of the debates and had yet to feel or express enough regret about being a strong, smart debater. Her second flaw exposed during the primary was that Harris possesses that trait so unappealing, even disqualifying, in women: Harris is ambitious.
Former Connecticut senator Chris Dodd, a member of the team advising Biden on his VP pick, is rumored to be the source of criticism of Harris' tough debate attack. Dodd is also notorious for his abhorrent conduct against women when he was a senator. The most egregious allegation against him came from a waitress who accused a drunk and aggressive Dodd of sexually assaulting her in 1985.
Another advisor to Biden is former Pennsylvania governor Ed Rendell, who warned then candidate Trump in 2016 that his sexist comments during the campaign could come back to haunt him at the ballot box. Rendell specifically warned Trump about his statement, "You can't be a 10 if you're flat-chested."
If you think Rendell was offended that Trump reduced women to being valued based on their bodies, you'd be wrong. Rendell warned, "There are probably more ugly women in America than attractive women. People take that stuff personally."
Add to those two "gentlemen," the "Biden donors" who warned of Harris' ambition to become president, which would prevent her from being sufficiently loyal to the candidate. Perhaps they are unaware that Biden twice ran for president before becoming Barack Obama's vice president. Or maybe there is just a different set of acceptable behavior for women in politics — and on the planet — than there is for men.
The role race plays in these assessments of Harris also cannot be ignored. Not only is she a woman who has the gall to upstage a man in public and not feel sufficiently remorseful, but she's a person of color who does not know her place is standing behind and not beside a powerful, white man. She is a member of a gender told to politely wait for the dominant race and gender to decide it is their turn and a racial minority told to do the same, lest the woman be "full of herself" and the person of color "uppity."
If more current-day evidence of the role gender and race plays in American politics was needed, we have Rep. Ted Yoho's physically and verbally aggressive conduct toward his colleague, Rep. Alexandria Ocasio-Cortez on the steps of the U.S. Capitol in late July. Onlookers, including members of the media who reported on the incident, would have seen a seemingly unprovoked Yoho heading straight for Ocasio-Cortez, getting in her face, yelling at her that she is disgusting and crazy, and completing his tirade by calling her "a f---ing bitch."
Here's the thing, Yoho had been provoked, but not by anything Ocasio-Cortez had done wrong or to him personally. Yoho himself acknowledged that they had never spoken before. But Ocasio-Cortez, a young, outspoken woman of color had the audacity to assertively express and advocate for her views which happened to conflict with Yoho's.
For the yohos of the world, that's provocation.
These types of overt and covert attacks are designed to undermine, chasten and intimidate women and people of color for claiming their places in positions and rights to power. LGBTQ+ folks face much the same as they demand legal rights as full citizens and, more importantly, the rights, recognitions and protections due them as fully human.
Attacks like those against Harris and Ocasio-Cortez are nothing new. What is new is the response to them. Not only are women and people of color standing up, calling out and demanding better, but a groundswell within America that crosses the lines of race and gender is standing with them.
I've recently heard many people saying that this time feel​s different. I hope that it is. I hope people understand change is as much about endurance as it is about enthusiasm. And I sincerely hope the Dodds, Rendells and Yohos understand that it's time for leaders who represent all people.
They have failed to lead, so now their options are to follow, or get out of our way.
---
Lisa Senecal is co-founder of The Maren Group, a writer, and chair of the Vermont Commission on Women. She lives in Stowe.