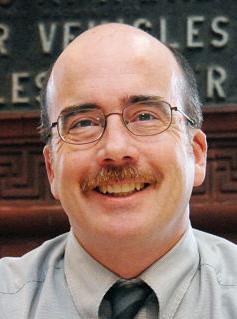 As I write this, people across the world are adjusting to a "new normal" of life in the time of COVID-19.
We know that COVID-19 isn't just going to be a couple-of-months issue, as many of us had initially hoped. It, and its impacts, are here for an undeterminable amount of time.
And so we adjust. To mitigate the risk of spread, we follow best practices and wear masks when in the presence of others, we social distance, we wash our hands frequently, we stay home when we are sick, and we avoid large gatherings. All these acts of self-regulation have made and will continue to make a difference as we move forward.
However, even with these measures in place, people in Stowe have and will contract COVID-19. It could happen to any of us despite our best efforts and through no fault of our own. The community of Stowe has always been generous of spirit and support — let us continue to show empathy to those who contract the virus.
Here's what is expected: If someone suspects that they have come into direct contact with someone with COVID-19 or is experiencing symptoms consistent with COVID-19, you are expected to self-quarantine and consult a physician for further direction. "Direct contact" is defined by the Vermont Department of Health as "someone who was within 6 feet for a long period of time." And the federal Centers for Disease Control uses a 15-minute rule to further define that period of time.
The Vermont Department of Health provides further guidance on what "close contact" looks like, and includes situations that look like: living in the same home, riding in the same car, or having dinner with the person who is contagious. The health department also describes situations that are less likely to result in a contagious event, such as: being in the presence of a cashier at a store, standing in a socially distant line of people with an infected person, or being in the presence of a co-worker but not sharing the same workspace with them.
Any business that becomes aware of an employee who has tested positive for COVID-19 is obligated to take the appropriate measures as outlined in this Vermont Department of Health link: bit.ly/employercovidguide. According to this guidance, in most cases, the business does not need to shut down its facility entirely but may need to temporarily close off any areas used for prolonged periods of time by the person with COVID-19.
The town of Stowe defers to the Vermont Department of Health to take the lead in guiding us through this pandemic. We are under a statewide emergency order and it has the resources and expertise to guide us. The select board has taken additional safety measures where we felt appropriate and where allowed by the governor, as was done with our town mask resolution.
If you have any questions regarding COVID-19, we have provided links to the resources that you will need on our website, townofstowevt.org. If you still have questions or can't find the information you need, you can contact Kyle Walker, Stowe health officer, at kwalker@stowevt.gov or 253-4315.
We are all attempting to reasonably go about our daily lives under the new normal — going to work, obtaining essential services, and beginning to have safe social interactions. As a state and community, we are going to need to continue to find the right balance in protecting our public health and opening our economy, while giving deference to protecting public health.
It doesn't have to be a zero-sum situation where we have to choose between one or the other, provided we continue to move forward in a measured manner. We need to use common sense, not panic when we hear of a local case, quarantine swiftly if you've become "at risk," and notify others of any situations that might have put them at risk.
Stowe needs to stay strong and continue to work together as a community to do what is right, not because it is required, but because it is the right thing to do.
Equally as important, we need to continue to be neighborly and to support one other. This is the kind of community that I have experienced during my 10-plus years as town manager of Stowe and I have faith that it is this spirit that will carry us all through this difficult time.
• If you have a question or concern about municipal government, please refer to the homepage at townofstowevt.org and, under "Town Departments" you will find the contact information for each department. If you are not sure where to direct your question or have a general question or concern, you are welcome to contact the town manager's office at 253-7350 and we will try to direct you to the person who can answer your question.
If you do not think the department head is being responsive, please contact me as the town manager (csafford@stowevt.gov or 253-7350) and I will look into the concern.
If there is a policy question that requires a decision by the select board, I will put it on a future select board agenda for consideration.
Finally, we would sincerely ask that you give us the opportunity to answer questions or address municipal issues before writing a letter to the editor or grousing on Front Porch Forum or Facebook. We are here to help, but we can do so only if you provide us the opportunity. If we are not in position to help, we may be able to at least provide some context that might be helpful.
• Budgets: The select board recognizes the stresses that everyone is facing under the COVID-19 pandemic and is trying to be attentive to the needs of the community. With this in mind, the select board recently adopted the fiscal year 2021 water and sewer operating budgets, which included a 5 percent reduction in water rates and no increase in sewer rates. It also agreed to not charge interest on late water and sewer fees during the state of emergency and not to turn off any water due to lack of ability to pay.
In addition, when the grand list (total taxable property in Stowe) came in at a 0.4 percent increase rather than the 1.5 percent increase projected when the budget was developed and approved by the voters at annual town meeting, the select board chose to reduce the operating budget by $137,000 by eliminating a new buildings & grounds director position — rather than raising the tax rate that was expected by the voters. In addition, the town is going to delay several hires in anticipation of lower non-tax-related revenues. We are going to maintain flexibility to respond to this changing environment where possible while understanding that the town must continue to provide essential services.
Not surprisingly, we are seeing a fairly dramatic reduction of local option taxes due to the downturn in the local economy, primarily driven by reduced tourism. To advance the capital projects that were approved at annual town meeting, the town is able to draw down on its unallocated reserves. Next year, we may need to adjust our expectations and not advance non-emergency capital projects.
The select board, finance director and I will continue to monitor the operating and capital budgets to see if further adjustments need to be made during the fiscal year, but decisions to reduce spending going forward are going to be increasingly difficult.
Stay healthy, wear masks, be kind and ask us for help if you need it. Stay Stowe Strong.
---
Charles Safford is the Stowe town manager.