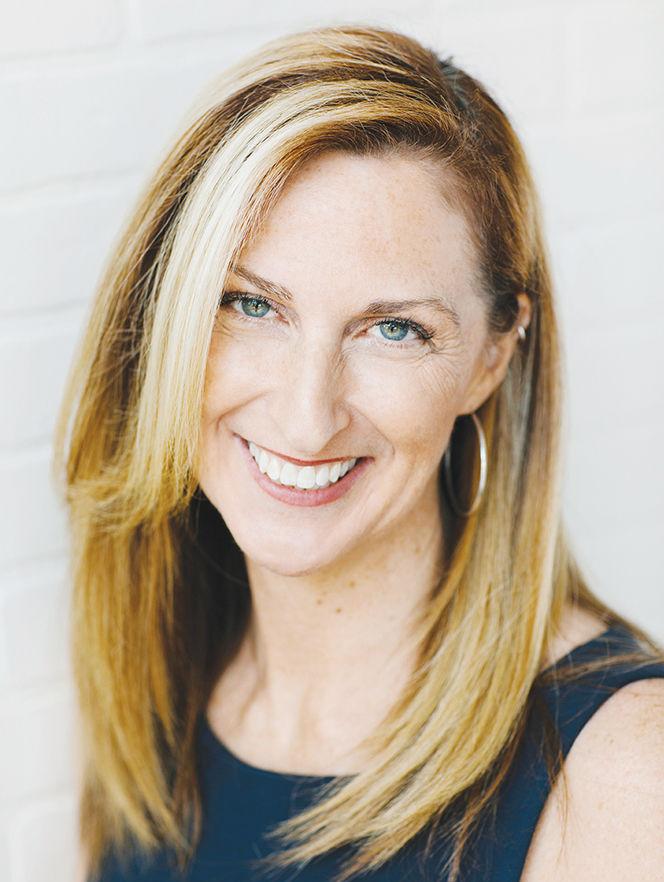 I hope things never go back to normal.
If there's anything good that can come out of the COVID-19 pandemic, it's that obstacles and inequities were laid bare for those who had been privileged enough to ignore them.
Our sudden dependence on people now recognized as essential to our lives as we lived them no longer went unseen or unappreciated.
Overnight, the work that most of us took for granted was being done by people we came to see as heroes: food on store shelves, trucks delivering orders to retail shops and to our doors, safe and accessible health care, people cleaning homes and businesses, teachers educating our children, child care providers nurturing our kids so we could work, and so many other essential services.
With no time to plan, businesses closed or moved to remote operations as schools and child care centers closed. Many developed an entirely new appreciation for the work of the professionals in both of those settings, as they found themselves much more deeply involved in their children's educations than ever before. Memes about educators and caregivers deserving to be highly paid filled social media.
The need to both work and learn from home made the shortcomings of our internet infrastructure and socioeconomic disparity more glaring. But these weren't new issues. Especially for those in rural communities, a lack of high-speed internet — or any speed internet — had been an obstacle to not only telecommuting, but to equitable educations for our children and the ability for communities to prosper by attracting businesses and families.
New scrutiny was given to our prison populations. Who could we release? Who had served a substantial portion of their sentence? Who was not a risk if allowed to reenter society?
As individuals, society at large, and leaders, we should ask ourselves why it took a pandemic for us to take a second look at who was incarcerated and for how long. In the name of health and safety, those releases had to happen quickly with little time to prepare newly released people. Wouldn't it have been better to re-examine our criminal justice system in a non-emergency setting?
We've been nibbling around the edges for decades, but progress toward true justice reform has been painfully slow while we wasted money and lives. With the sudden releases, how are we setting these formerly incarcerated persons up for success and, I dearly hope, not failure?
Many programs normally in place to help assist with the transition are either closed or operating remotely. Housing is more difficult to secure than ever, as are mental health services and programs for those with substance misuse disorders. Businesses are closed and some won't reopen at all, exacerbating how difficult it already is for people coming out of incarceration to find employment. There are fantastic programs and people working on these issues, but they are chronically under-resourced.
This novel coronavirus put a spotlight on an array of inequities as the counts of sick and dead are disproportionately comprised of racial minorities — black and Latinx people in particular. Minority members are more likely to work in low-wage jobs that we deemed "essential." For many, staying home and staying safe isn't an option either financially or due to the nature of their work.
Poor communities — which also tend to be comprised of a high percentage of minorities — face obstacles such as food deserts, unsafe drinking water and air quality, a lack of access to adequate health care, incomes that too often force choices between buying prescription medications and groceries. The extreme stress of living in poverty leads to the very health conditions on which COVID-19 preys. And there are many poor, white Americans facing the same obstacles.
For far too many of our fellow citizens, your ZIP code doesn't just determine the type of public education available, but your life expectancy.
Which brings me to our medical personnel and nurses, in particular. The pandemic has created a degree of stress and danger that most will never see outside a military combat setting. Inadequate and sometimes nonexistent personal protective gear is unacceptable and no amount of flashing lights or cheering during shift changes can make up for it.
For frontline medical workers, seeing people continue to congregate or go out in public without the now-recommended masks must feel like a total disregard for their health and safety. Every new COVID-19 patient is not just another point of exposure but exacts a tremendous emotional and psychological toll as first responders and hospital personnel are overwhelmed by the sick and the dying.
Our incidents in Vermont don't look like New York, New Jersey, or Connecticut, but don't underestimate the volume of illness medical personnel are seeing or the degree of risk they face just going to work — especially retired doctors and nurses in at-risk age groups who have been called up to assist during the pandemic.
What we're seeing in hospitals right now isn't normal, but what was normal before the pandemic was already untenable and unacceptable for nursing staff. Across the country, our nursing shortage is dire and getting worse. Nurses are being asked to work longer and longer shifts caring for an increasing number of patients.
Those factors, as well as compensation that is too low for a job that takes a huge psychological and physical toll, contribute to nursing schools that are turning out fewer and fewer new graduates. Nurses face verbal abuse, threats and violence more often than correctional officers — and aren't equipped to defend themselves. OSHA figures show that 75 percent of the 25,000 workplace assaults that take place annually are committed in hospital and social service settings. That's the normal they faced before COVID-19.
Not only has this tragedy shown society's ability to change quickly when we need to, but it's shown us so much of what we need to change. The question is, after so many have made sacrifices and put themselves at risk to keep us fed, safe, learning, and cared for, will the rest of us be willing to make sacrifices for them?
Will we be content to return to our comfortable normal and go back to ignoring those who make it possible, or will we insist that a new normal mean something better for our fellow citizens who we recently discovered are essential?
---
Lisa Senecal is co-founder of The Maren Group, a writer, and chair of the Vermont Commission on Women. She lives in Stowe and is a Vermont native.