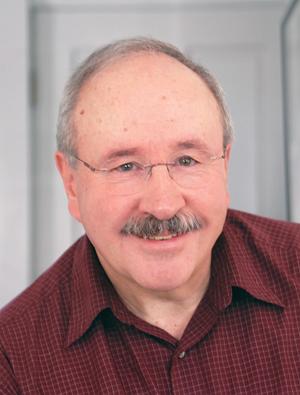 A couple weeks ago I solicited reader's input on their favorite ski graphics from the Retro-Ski era. Ivan Spector remembers the Dynastar S430 with its purple and gold motif. I must admit I wasn't familiar with that model so had to look it up. I found it dated back to the 1970s.
Stephen Nickerson liked the old Northland logo with the deer's head. I also have fond memories of that logo. Thanks to a family friend who worked for Northland in Laconia, N.H., I skied on Northlands through my college years.
I've mentioned this before, but there is a ski company still using the Northland name and logo. Today's Northland skis come out of Steamboat Springs, Colo., and they advertise their skis as frontside carving skis. While we were recently in Utah, I saw the skis in a couple of ski shops. I find it interesting that they are trying to market a carving ski primarily out West. They might find a more receptive audience in the East, both for the typical conditions as well as nostalgic reasons.
Larry Heath also mentioned Northlands although he got a bit more specific. His favorites were "black with white top grooves, signed Stein Erikson with Northland Logo on the tips."
Indeed, in the late 1960s Northland hired Eriksen not just to put his name on a ski, but to help design a compound wood and fiberglass ski for the company. However, it was too little, too late as Northland would leave the ski business in 1970.
Heath also commented on some Ultimate Retro-Skiers who are no longer with us, including Al Sise and Nelson Bennett.
Sise, who died in 1991, is a member of the Vermont Ski and Snowboard Hall of Fame and the U.S. Ski and Snowboard Hall of Fame. He started ski racing in the 1920s and became a fixture on the masters' racing circuit up until his death.
The New England Masters circuit competes for the Sise Cup in his memory. His daughter Sally perhaps best described her father, "Dad would ski every day possible from dawn to dusk, regardless of conditions, and every day was a great day of skiing."
I've written about 10th Mountain Division veteran Nelson Bennett before. His contributions to skiing ranged from designing a better ski patrol toboggan to being manager of the U.S. Ski Team and consulting on the design of over 50 ski areas, including Snowbird and Whistler. He died in 2016 at 102, but he was still skiing at 100!
Speaking of Snowbird, on April 3 Snowbird retired its two tram cars which had been in service for the entire 50 years Snowbird has been operating. One of the last passengers to ride up in one of those cars was 96-year-old Junior Bounous recording his 80th ski day of the season. I'm betting Bounous was also one of the first riders in those cars back in 1971. I'm also betting he will make his goal to ski 96 days this season.
Heath also commented on the old 1968 Stowe gondola. He said, "I worked on the four-passenger gondola in 1968. After work, riding up in a snowcat, I was the first to ski the new Chin Clip Trail. Mountain manager Henry Simoneau was not happy that I beat him to it."
He also had the answer to this week's trivia question that the first Easter sunrise service atop Mt. Mansfield was led by the Rev. Douglas Brayton in 1955. That service was held atop the old single chair near the Octagon.
Well, this brings another Retro-Ski season to an end along with the Stowe ski season. For the past couple of seasons during COVID-19 I've wrapped up the season by vowing that I would appreciate every day on the slopes, even when it was "machine groomed."
However, this season tested my resolve. It seemed like every time things got good, the weather would intervene, and we were back to square one.
A big thank you to all my readers. I look forward to next season when I'm going to try to adopt Al Sise's attitude that "every day is a great day of skiing."
---
Greg Morrill is a retired computer programmer and college professor. He lives in Stowe.