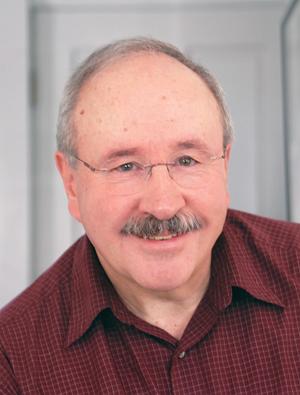 Did you ever aspire to be the next Warren Miller? Or did ski movies like Warren Miller's inspire you to film some of your skiing adventures?
I know that's what happened in my case. Back in the 1970s I bought a Super 8 movie camera and began filming our skiing trips. I even edited them and in some cases added music.
As part of the Stowe Winter Carnival this year, I will host a Retro-Ski Home Movie night on Thursday, Jan. 23, at the Vermont Ski and Snowboard Museum at 1 S. Main St.
If you have old film footage of your skiing adventures that you've digitized for the modern era, you can be part of the evening too. I'm primarily looking for footage prior to 1980, since that was the "film" era versus the "video" era, but even the 1980s or 1990s could work. If you're interested in participating, email me at gmorrill@pshift.com so I know what you have to share. Ideally the content would be on a DVD, but flash media should work as well.
Indeed, if you have some actual vintage footage, the museum may be interested in a copy.
We lost a true Retro-Skier on Christmas Day: Bud Kassel passed away at 91. Bud and I were Stowe Hosts together and I had the pleasure of getting to know Bud over the past 24 years.
I say I got to know him, but I don't think I knew Bud's full name until I read the obituary. He was always just Bud.
Joseph Lewis Kassel was born on July 4, 1928. His mother gave him his nickname Buddy, which morphed into Bud as he grew older.
Bud was a skier. He told the story of how as a teenager his family went on a ski trip to Pico. Pico was the first ski area in the United States to have a T-bar and when Bud approached it for the first time, the lift operator asked if Bud had ever ridden one before.
Bud said "no" so the lift operator called to a young girl nearby. "Andy, come show this fellow how to ride the T-Bar." Andy was the 14-year-old Andrea Mead, who would be the first American to win multiple Olympic gold medals in alpine skiing.
Bud skied Aspen when it was still a skiers' mountain. He told me about après-ski at the Red Onion in the 1960s. He preferred that venue to the Hotel Jerome, where the "martini crowd" hung out.
In later life he took his whole extended family to Alta. During dinner at the Goldminer's Daughter, he informed them that this was how he was spending their inheritance. Some years later, I was looking through old lift tickets I've collected and found one from Alta with the message: "Those Kassels Sure Love Devil's Castle."
Back in the days of paper tickets, Alta would add unique text to each day's lift ticket. Apparently I had been at Alta during one of the Kassel family visits. I believe I gave Bud that ticket.
Bud was a technically smooth skier, which allowed him to ski until he was 90. In his golden years, Bud had a lot of parts replaced. His doctors tended to discourage him from skiing, but Bud kept going. Quite a few years ago, I remember Bud mentioning that he shouldn't ski moguls anymore. That spring I was skiing the bumps on Goat and who do I come across? Yup, it was Bud.
Not that Bud always ignored doctors' orders. More recently, Bud asked me to ski upper Goat with one of his sons. Bud wisely met us at the bottom.
Bud was the consummate skiing host. Anyone who met him immediately liked him. Guests trusted his opinions and wanted to spend time with him. I'm betting he got more free coffees and even lunches than any other host on the mountain.
Bud Kassel was one of the nicest people I've ever met. I always looked forward to seeing him. I enjoyed being with him. I really enjoyed skiing with him. And I will miss him.
This past Sunday, Tim "Griff" Griffin organized a Run for Bud at Stowe. About 20 current and former Stowe hosts took an early morning run to the Mountain Chapel, where they held an informal memorial service for Bud.
No new trivia question this week, since I dedicated my column to Bud. Next week I'll discuss the new (old) addition to the Nordica and Atomic ski boot lines.
---