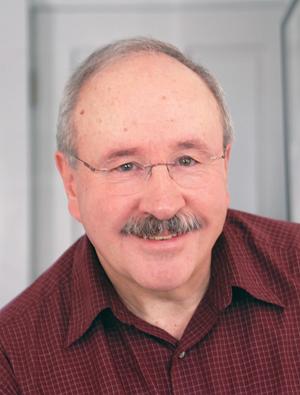 Just a reminder that next Thursday, Jan. 23, I'll be hosting a Home Movie Night at the Vermont Ski and Snowboard Museum as part of the Stowe Winter Carnival.
Larry Heath has provided some family footage of skiing Stowe in 1949. Highlights include skinning up to the Mansfield ridge, Sepp Ruschp skiing with young son Peter, and the Sugar Slalom on Nosedive featuring Andrea Mead.
In addition, Jim Fredericks has 1960s footage of Nordic skier Mike Gallagher. I'm hoping Paul Graves will be able to come and show early snowboarding films from before the term snowboard was being used. Plus, I have my own skiing footage from the 1970s.
On to this week's column: The question was "What new addition to their ski boot lines have both Nordica and Atomic announced this season?"
I could have also asked, "Which of my columns has received the most comments?"
The answer to both is rear entry ski boots.
So this year, Atomic and Nordica both have answered the pleas (and prayers) of many skiers, particularly those of Retro-Ski age! Atomic has its Savor series of rear entry boots and Nordica has its HF series.
Lyndall Heyer of Stowe had the answer to the question. She also shared that she used to win pro
races in her Salomon SX 91s, part of the amazingly successful line of Salomon rear entry boots in the 1980s and '90s. She refutes the usual contention that rear entry boots don't have enough performance for serious skiers. Plus, she said they were "easy to drive in!" By the way, you can see the actual pair of SX 91s she used at Inner Bootworks in the new Pinnacle ski shop location.
The Atomic Savor is available in both men's and women's models with multiple flex ratings, 100 and 80 for men, 95 and 75 for women. They are priced very reasonably, maxing out at $400.
The Nordica HF has a men's model with a 110 flex rating and a woman's model with an 85 flex. The HF is a two-buckle boot versus the one buckle on the Savor. The HF also has a higher price. The HF does have some additional features, including Gripwalk soles and an open/close buckle you can operate with a ski pole. Not sure about that last one, but I guess for those of us who put-on/take-off our ski boots in the parking lot, it might be useful.
There are also HF Elite Heat models for men and women. These come with built-in boot heaters that can be controlled with an app on your phone. That definitely targets skiers of Retro-Ski age in my opinion.
So why is this a big deal? There is a huge community of skiers — some would say, a cult — for whom rear entry boots were the answer. They have hung on to their old Salomon SX-9x boots until they literally fall apart. Then there is a black market for parts to repair the boots. People are even using 3D printers to fashion new soles for their 25-year old boots. They claim rear entry boots were the easiest to put on (or take off), the most comfortable, and the warmest ski boots for their skiing.
I was skiing on New Year's Day this year and noticed a member of the "cult" skiing in his old SX 9x boots. I couldn't resist. I went over and said "nice boots." He was very apologetic, but I told him the good news that rear entry boots were once again available. But I'm betting he's going to continue to ski on those old boots until they fall apart.
So what changed? After 25 years of not making rear entry boots, why are boot makers adding them to their lines? An article in Snowbrains may have the answer. Statistics from the Snowsports Industries of America (SIA) show that the number of alpine skiers between the ages of 45 and 65 is increasing.
Plus skiers around age 70 already make up 7 percent of the market. So as usual, money talks and the opportunity to increase revenue in the tight, skiing-related market will drive product development. That's good news for Retro-Skiers.
A follow-up on last week's column about Bud Kassel: One of my longtime skiing buddies, Pat Ostrowski, commented all the way from Saint Augustine, Fla. Pat knew Bud from Kassel Brothers clothing in Middletown, N.Y., where Pat grew up.
Even after moving to Vermont, Pat bought from Kassel Brothers. Pat says, "In my last conversation with Bud in New York, he was surprised to learn that I knew where he lived on the way to the Trout Club."
This week's trivia question: When was the first Stowe Winter Carnival?
---