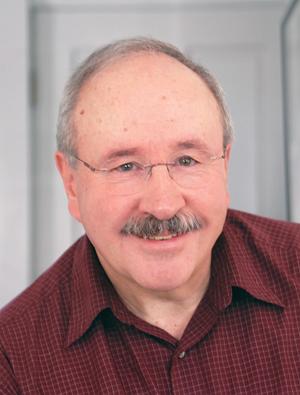 If you've skied Stowe on a Friday in midseason, then at lunchtime you have probably witnessed the arrival of several yellow school buses. Some of the buses have attached ski racks with skis sticking out at all angles, others are towing trailers containing equipment. The buses disgorge their load of kids who promptly throw their backpacks in an arbitrary pile and then somehow locate their equipment.
It's the Stowe Friday Program.
All Stowe school students from elementary to high school get the option of participating in various activities on Friday afternoons. The most popular option is to go skiing or riding at the mountain. So, when did this program for Stowe school kids start?
Carol Van Dyke had the answer to last week's trivia question. The Friday program started in the 1951-52 ski season, making this year the program's 70th anniversary.
It began as the Junior Ski Program organized by the Mount Mansfield Ski Club. Prior to the 1951-52 season, the club formed a junior skiing committee headed by John Spasyk who was a Stowe High School coach. The goal was to get more kids skiing. The first step was to gain support from the local schools. Despite having Spasyk leading the effort, it apparently took some school board action to convince the schools to start a program.
The ski club realized that many local kids did not have ski equipment or adequate winter clothing for skiing, so they did some fundraising to purchase equipment for those who didn't have any. The skis were made in Bill Mason's Derby & Ball ski factory in Waterbury, then lacquered in a dark green color by Howard Shaw at the Stoware factory with a Mount Mansfield Ski Club insignia applied by Charles Daly. Suitable clothing was contributed by local merchants and club member Jules Andre's New York sports shop.
Sepp Ruschp, who was managing the resort, was supportive of the program and felt that every kid in a mountain town should learn to ski. So, the resort provided free skiing and initially Ruschp provided instructors from his ski school.
From the beginning, the program was more about having fun than rigorous teaching or training. Frank Springer-Miller documented in a 1965 ski club newsletter some of the fun games they used, such as skiing on one ski, skiing in a snakeline holding onto the kid in front of you and skiing with a hat held between your knees. While the goal was to introduce kids to skiing as a life-long sport, some went on to become successful competitive skiers such as Marvin Moriarty, Billy Kidd, Erica Skinger and Ron Biedermann.
The program continues today. Instruction is now done by volunteers, although the resort still offers free clinics for the volunteer instructors. If your kid is lucky, he or she will end up with Lew Coty as their instructor. Coty will show them every trail on Mansfield that isn't on any map.
My first lift-served skiing was in a similar school program in Conway, N.H. During the winter on Wednesday afternoons, we could take a bus up to Cranmore for an afternoon of skiing and instruction. However, I never made it through an entire season of the program. I had a habit of breaking skis, not at the ski area, but on the hills and trails near my house, which forced me to drop out of the school program.
Mount Mansfield Ski Club historian Mike Leach also had the answer to last week's trivia.
I got the idea for the question from the historical timeline that Leach has on the website at mmsca.org. I was using the timeline to look up something else when I noticed that this was the 70th anniversary of the Friday program.
Mike has also digitized most of the old club newsletters and put them online. Much of the content I used for this column came from those newsletters.
Van Dyke, in addition to answering the trivia question, commented on my Gore-Tex column from last week. She pointed out that Teflon (polytetrafluoroethylene) is the same substance that is being banned in ski waxes for its environmental damage.
Next week will be the Stowe Winter Carnival. The modern Stowe Winter Carnival traces its origin to 1975, so this week's trivia question is: What individual is credited with organizing the 1975 Stowe Winter Carnival?
---
Greg Morrill is a retired computer programmer and college professor.