Peter Dallison thinks Vermont is encountering a sort of 21st-century boom not unlike that in the mid-1800s that sent hundreds of thousands of people to California in search of gold.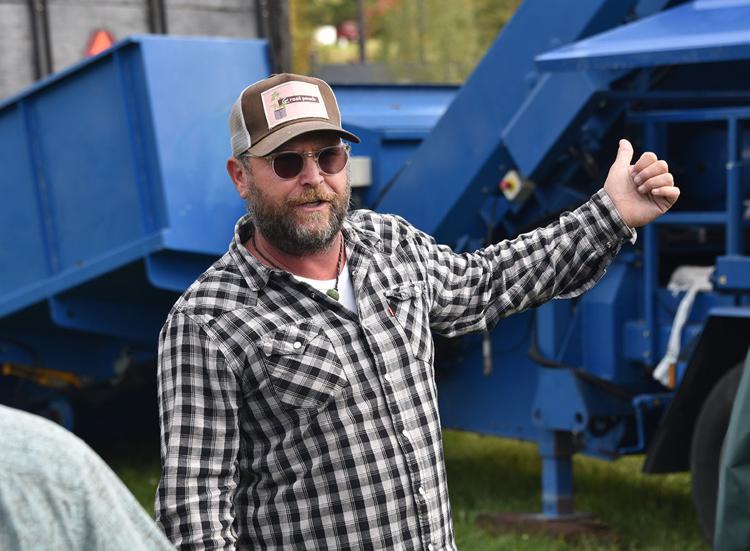 There's green in them thar hills, in the form of thousands of acres of hemp all over Vermont, and more farmers than ever — at least in modern times — are trying to make a buck from the buds.
Dallison is one of the partners at Green Top Farm in Morristown, which in its second year has grown from a 20-acre pilot field to a 100-plus-acre enterprise. Dallison thinks Green Top has a leg up on many hemp farmers around the state because it has figured out how to harvest the hemp better than many.
And he and his partners want to spread the knowledge, knowing that the Vermont brand is a strong one, and longtime dairy farmers and newbies alike deserve to cash in on the green rush.
Imagine if milk was this suddenly hot new commodity, but milking cows had been illegal for a half-century or longer. Farmers would have to figure out how to get the milk from the cows, something doable with hard manual labor if the herd is six or seven, but eminently more difficult at a larger scale if there isn't a dairy infrastructure in place: milking machines, pasteurizers, customers to buy the product, and places to put all that poop.
That's about where hemp growers are in this nascent agri-business. Dallison said everyone's still learning.
"The stuff we're worrying about now, we'll be laughing at five years from now, and the things we haven't even thought about yet will be what we're dealing with five years from now," he said.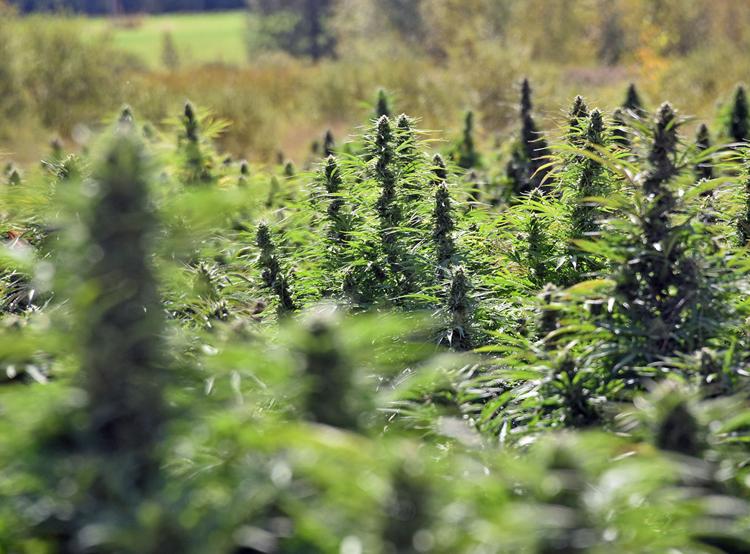 Dwayne Lanphear is another partner in Green Top Farm and owns land on Fitzgerald Road in Morristown where this summer the farm has grown more than 70 of the 100-plus acres of hemp. He said he and his crew are already thinking about how to improve things next year.
At least, when they're not aflurry out in the fields. Green rush is an apt term for hemp farming at this time of year, because time is of the essence to get the crops out of the ground and turn them into value-added products that someone will pay for.
It's worth noting that the only reason Dallison and Lanphear were available to talk for this story is because it was raining.
"At this point, you need to utilize every dry moment you have. It doesn't matter what day of the week, day or night, it's got to be harvested quickly," he said. "Everything's a race against time."
Game plan
Vermont's hemp business is growing significantly. The Vermont Agency of Agriculture, Food and Markets says it has issued 1,000 hemp grower and processor registrations this year, double the number in 2018. Among the registrations, 820 were for growers.
Also, 7,800 acres of Vermont land has been registered for hemp cultivation, a 137 percent growth from 2018.
"Honestly, people call it the green rush, and it does kind of feel like that, being able to just throw caution to the wind and have a go at it," Dallison said.
But the biggest problem wasn't cultivating the seeds, getting them in the ground, or even maintaining them. It's what to do with them when they're all grown up.
There's the need to harvest the hemp, dry and cure it, and find buyers for the products, namely hemp oil.
"A lot of people grew it and don't have a plan, and that's not good," Lanphear said. "There are a lot of unknowns in hemp."
Growing is a slow process, and while hemp is hardy, it is also finicky — it can flower and go to seed, and various parts of the fields can behave differently than other parts. Dallison compares it more to wine grapes than growing, say, corn.
"Where every day you have to go out and look at your plants, and really have a relationship with them," he said.
Keep 'em separated
Not so long ago — just a few years — when it was still illegal to grow it in most of America, hemp was touted as a wonder plant with nearly infinite uses: rope, paper, building materials, clothing.
But these days, most of the value is in three magical letters: CBD.
That means the stems and stalks that make up the majority of these 4-, 5-, or 6-foot plants have to be separated from the flowers or buds and leaves, from which the oil is extracted. Getting those parts separated is tough, requiring either an army of workers doing it manually, or a small regiment with the help of some evolving technology.
Dallison is also one of the principals behind United Hemp Services, which has retrofitted some of those John Deere combine harvesters normally seen in droves in the bread-belt states harvesting wheat and other grains. All their internal workings were changed, and workers can just toss the whole hemp plant into one end and let the machine do the rest of the work — turning out tightly-packed round bales that can be wrapped and remain oxygen-free without having to worry about rot and mold.
Green Top has been using one of the two harvesters that United Hemp Services has in Vermont, and Dallison said there are 16 more out west, in Colorado and Oregon.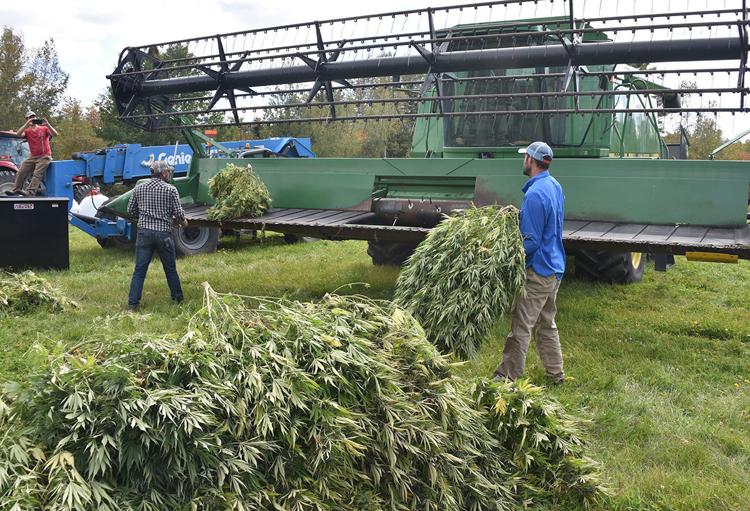 The technology is so proprietary that when Green Top hosted a public demonstration of the combine on Sept. 25 — throngs of people from all over showed up to see the new technology — photographers were asked not to shoot from certain angles.
Dallison said he recently received a call from a man in West Virginia who kept asking specific questions — how does this part work? What did you do to that part of the machine?
He said eventually the big farm equipment makers will come up with technology on a more massive scale, as the industry catches up with the hemp boom. Until then, United Hemp and Green Top have made it part of their mission to help other farmers who are getting into the hemp game, especially for longtime farmers in a dairy industry where the bottom has fallen out of the market in the 21st century.
"When I was a dairy farmer, that was the ultimate place to be," Dallison said. "All the farm kids always had the newest half-tons, and now I know farmers who've had their cows taken by the bank."
Green to green
Hemp isn't a hobby. Despite the temptation to dismiss this burgeoning industry as a fad that anyone with a couple of dozen acres and a green enough thumb can get into, it's hard work. And just about no one knows hard work more than a farmer.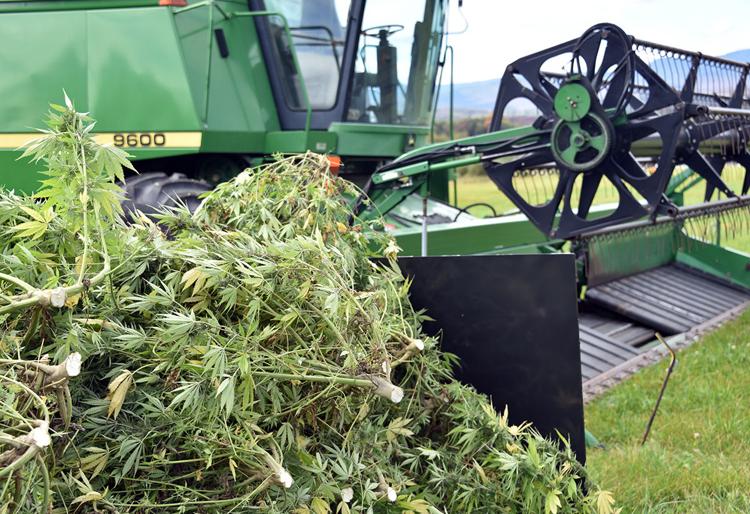 And farmers want to get paid for their labor.
According to Stephanie Smith, chief policy enforcement officer with the Vermont Agency of Agriculture, there are about 115 processors registered to perform CBD extraction. If all these processors were operating at capacity, Smith said, Vermont would have an extraction capacity of almost 80,000 pounds of hemp per day.
But Rye Matthews, co-founder of Northeast Hemp Commodities, says Vermont is still well short on processing capacity within the state. Matthews said many Vermont processors are booked, including his business, some as far as next summer.
"I think either a large number of farmers are looking to sell their biomass into the national marketplace or they're looking to contract with other processors out of state," Matthews said.
Lanphear said with the volume Green Top is doing, it can't send all its product to just one processor. The farm's other partner, Chris Padula, was meeting this week with an extractor in Saratoga Springs who claims he can extract hemp oil from bales of green hemp — product that hasn't been dried or cured.
"That would be a bonus," Lanphear said.
Processors will pay about $200 to $400 a pound for hemp — as long as it doesn't come with all the stems and stalks, hence the value of the John Deere combine. Lanphear estimates a crop yield of two bales per acre, at least when it's green. At several hundred pounds per bale, you can see how valuable this crop is to people.
Lanphear thinks the Vermont brand has the potential to make it even more valuable. All farmers need is patience to create an entire new infrastructure. And for a population of people who wait entire seasons to see if a crop works out, patience is built in.
Said Lanphear, "We'd like Vermont to be recognized like how we're recognized for cheese or syrup."
VTDigger contributed to this report.