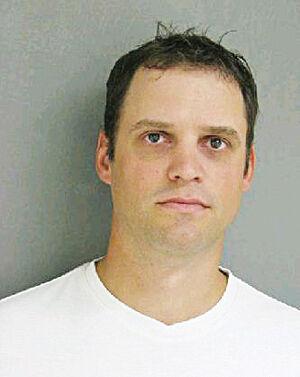 A former designer with a Stowe architecture company is facing a minimum mandatory 15-year prison sentence after pleading guilty in in U.S. District Court to two child pornography charges.
Ryan Beaulieu, 44, of Underhill, who has a 2013 lewd conduct conviction, will be sentenced in U.S. District Court in Burlington in July.
Beaulieu admitted in federal court to a felony charge of using a pre-teen girl to transmit a live image of child sex abuse — a crime that carries a minimum sentence of 15 years in prison and a maximum of 30 years.
He also would face up to a lifetime on supervised release once discharged from prison and a fine of up to $250,000.
His second guilty plea was for felony possession of child pornography — a crime that carries a penalty of up to 10 years in federal prison, up to a lifetime on supervised release once freed from prison, and up to a $250,000 fine.
Judge Christina Reiss has ordered a pre-sentence investigation.
When arrested in July 2020, Beaulieu was listed as a designer with Cushman Design Group, according to the company's website. He was subsequently removed from the website.
Beaulieu has been detained since his initial appearance in federal court when then-Magistrate Judge John M. Conroy ruled Beaulieu was a both a danger to the community and a flight risk.
Conroy cited three reasons: the weight of the evidence was great, Beaulieu had prior criminal history and there was some question about whether his residence on Maple Ridge Road in Underhill was still available after his arrest.
Beaulieu, in a 13-page signed plea agreement, admitted that on May 16, 2020, he utilized a website to engage in an anonymous online video with a 9-year-old girl from Nevada.
During the live chat, Beaulieu, who was at his Underhill home, successfully requested the child to engage in sexually explicit conduct, records show.
Law enforcement executed a search warrant at his Underhill home on July 24, 2020, and seized his laptop from his home office.
A forensic examination of the laptop showed multiple video files from what had been displayed on computer screens, the plea agreement noted.
One screen recording showed three girls, all age 11 and residents of Australia, to whom Beaulieu sent instructions that led to one of them exposing herself on camera while he completed a sex act, the plea agreement noted.
A second video displays a teenaged girl in an anonymous video chat with Beaulieu and both commit lewd acts, the court record notes.
The third screen recording shows Beaulieu's interaction with the 9-year-old from Nevada, the plea agreement noted.
During the raid on his Underhill home, investigators seized Beaulieu's cellphone, which had numerous images of child pornography, the plea agreement said.
Taking a plea agreement
The case appeared headed to trial as the defense had hired an expert witness. The prosecution brought in Eduardo Palomo, a trial attorney in the Child Exploitation and Obscenity Section of the Criminal Division of the U. S. Justice Department of Justice.
In the end a plea deal was struck.
The joint federal and state investigation revealed that Beaulieu appeared to have distributed multiple images of child pornography via Snapchat in 2018, when Beaulieu was still on state probation for his lewd and lascivious conduct case.
In addition, an FBI investigation revealed that Beaulieu was using a free mobile application using a pseudonym WOODYVT, court records show.
"Beaulieu used the pseudonym to access groups associated with child pornography possession and distribution. Inside these groups, members had distributed thousands of videos and images of child pornography including depictions of child rape," prosecutor John Ophardt wrote.
Beaulieu, while living in Stowe, was convicted eight years ago for lewd and lascivious conduct in Washington County related to the sexual abuse of a child, the U.S. Attorney's Office said.
As previously reported, reported Beaulieu was initially arrested on charges of aggravated sexual assault in September 2012 for reportedly sexually abusing a juvenile known to him over several years.
A state judge eventually imposed a 2-to-5-year prison sentence with all but 30 days suspended and placed Beaulieu on probation for the reduced lewd and lascivious charge on July 26, 2013, records show.
In the latest case, Beaulieu will be required to register as a sex offender when released from federal prison as a term of his supervised release. He will be subject to both federal and state reporting requirements, possibly for a lifetime.
There are several specific requirements for Beaulieu while on supervised release. They include he must participate in an approved sex offender evaluation and treatment program. He must provide his probation officer with any requested records and offer a complete inventory of his computers, including a monthly log of computer access, the agreement notes.
Beaulieu will be prohibited from possessing any images showing sexually explicit conduct involving any adults, and no visual content showing minors that are showing sexual, prurient or violent interests as an inherent purpose, the agreement said.
He must avoid areas where children are likely to congregate, including schools, daycare facilities, playgrounds, theme parks and arcades unless approved by the probation officer.
Beaulieu also must not use sexually oriented phone numbers or services.
Beaulieu will be required to pay up to $3,000 in restitution for each of his four known victims when he gets sentenced.
He also must refrain from any contact with the victims from the case.
Felony charges
About two weeks after his arrest, a federal grand jury indicted Beaulieu on four felony child pornography charges. Two charges accused him of enticing minors on May 16 and June 5 to engage in sexually explicit conduct that were transmitted electronically. He also faced one count each of knowingly and intentionally distributing child pornography on June 27 and knowingly possessing child pornography on July 24.
The two charges from June 5 and June 27, 2020, will be dropped at sentencing, according to the plea agreement.
In interviews with law enforcement in the current case, Beaulieu admitted to having accessed child pornography on his electronic devices, prosecutors said.
They noted investigators discovered images and videos of child pornography on Beaulieu's devices, including recordings of video-chat sessions in which Beaulieu coached prepubescent female children, directing them to display their genitalia on camera while he masturbated.
Authorities in Vermont received information from a social media company and the FBI that Beaulieu was involved in the distribution of child pornography over the internet, Detective Jesse Sawyer of the Vermont Internet Crimes Against Children Task Force said in a court affidavit.
An undercover FBI agent assigned to a Child Exploitation Human Trafficking Task Force in Salt Lake City, Utah, provided additional information about Beaulieu in July 2020, according to Sawyer, a former Lamoille County deputy sheriff.
Sawyer said the tip indicated suspected child pornography had been uploaded to Snapchat by a user and made publicly available. At least one of the files goes back to May 2018, the affidavit said.
Investigators served a summons on Stowe Cable on May 23, 2018, to try to get subscriber information that was using a specific Internet Protocol address – an identification assigned to each device linked to a computer network.
Sawyer outlined a substantial amount of the investigation in a 23-page affidavit that he used to secure a search warrant from Vermont Superior Court Judge Mary Morrissey.
State and federal investigators arrived at his brown multi-level home on Maple Ridge Road to conduct the court-ordered search Friday morning.
Several digital devices were seized, including's Beaulieu's phone and computer, Sawyer reported. Detective Sgt. Eric Jollymore and Trooper Brandon Gallant, both computer forensic specialists for Vermont State Police, conducted limited on-scene preview of the phone and computer, Sawyer said.
Gallant reported hundreds of child sexual abuse images were located on Beaulieu's phone, court records show. The court records provide some specific graphic details of the images found.