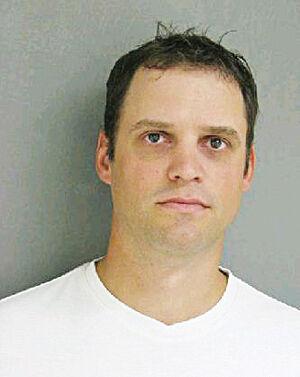 A former Stowe resident who recently worked at a local architecture company has been charged with felony possession of child pornography following a police raid on his home.
Ryan Beaulieu, 43, of Underhill appeared briefly in U.S. District Court on Friday afternoon on charges of possessing child pornography and transferring those images across state lines, records show.  
U.S. Magistrate Judge John M. Conroy ordered Beaulieu jailed pending a detention hearing in federal court on Wednesday afternoon. He was lodged at the Northwest State Correctional Facility in St. Albans Town. 
Beaulieu, formerly of Stowe, was, until last week, listed as a designer with Cushman Design Group at 100 Mountain Road in Stowe, according to the company's website. He is a 2000 graduate of Norwich University, where he majored in architecture. He worked for a firm in the Mad River Valley until 2010 when he joined Cushman.
In interviews with law enforcement, Beaulieu admitted to having accessed child pornography on his electronic devices, prosecutors said. Investigators discovered numerous images and videos of child pornography on Beaulieu's devices, including recordings of video-chat sessions in which Beaulieu coached prepubescent female children while he masturbated.
Authorities in Vermont received information from a social media company and the Federal Bureau of Investigation that Beaulieu was involved in the distribution of child pornography over the internet, Det. Jesse Sawyer of the Vermont Internet Crimes Against Children Task Force said in a court affidavit.
An undercover FBI agent assigned to a Child Exploitation Human Trafficking Task Force in Salt Lake City provided additional information about Beaulieu in July 2020, according to Sawyer, a former Lamoille County deputy sheriff. 
The tip indicated child pornography had been uploaded to Snapchat by a user and made publicly available. At least one of the files goes back to May 2018, the affidavit said.
Investigators served a summons on Stowe Cable Systems on May 23, 2018 to get subscriber information on a specific IP address — an identification assigned to each device linked to a computer network.
Sawyer outlined a substantial amount of the investigation in a 23-page affidavit that he used to secure a search warrant from Vermont Superior Court Judge Mary Morrissey. State and federal investigators arrived at Beaulieu's brown multi-level home on Maple Ridge Road to conduct the court-ordered search Friday morning.
Authorities seized several digital devices, including's Beaulieu's phone and computer, Sawyer reported. Detective Sgt. Eric Jollymore and Trooper Brandon Gallant, both computer forensic specialists for Vermont State Police, conducted a limited on-scene preview of the phone and computer, Sawyer said. 
Gallant alleged that hundreds of child sexual abuse images were located on Beaulieu's phone, court records show.
Beaulieu was convicted seven years ago for lewd and lascivious conduct in Washington County related to the sexual abuse of a child, the U.S. Attorney's Office said. 
The Stowe Reporter reported Beaulieu, then of Stowe, was initially arrested on charges of aggravated sexual assault in September 2012 for reportedly sexually abusing a juvenile known to him over several years. A state judge eventually imposed a 2-to-5 year prison sentence with all but 30 days suspended and placed Beaulieu on probation for the reduced charge on July 26, 2013, records show.
The Underhill house was purchased for $390,000 in December 2019 after Beaulieu and a woman moved from Birch Ridge Road in Westford, records show.   
The search warrant also covered any vehicles or outside building on the 3-acre site in Underhill.
If convicted on the possession charge, Beaulieu faces up to 10 years in prison.