Two Stowe police officers have been promoted to senior patrolman.
Officers Ryan Cashin and Ben Cavarretta received the promotions in recognition that each has five years of experience in the law enforcement field.
Detective Sgt. Frederick Whitcomb offered praise for his fellow officers.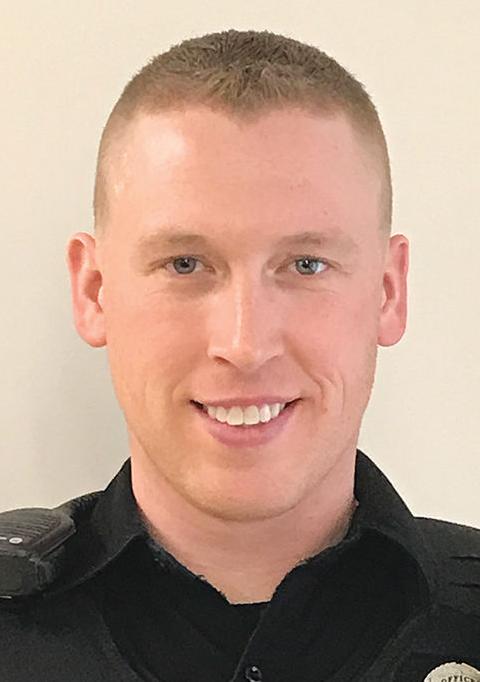 "Ryan brings a positive and upbeat attitude to the department each and every day," Whitcomb said. "He is currently training to be a field training officer, which will allow him to mentor and lead new officers. Ryan has a very good understanding of what it takes to make a team function and strives to learn new trends within law enforcement."
Whitcomb also had some kind words for Cavarretta, who joined the Stowe department last October.

"Ben is highly skilled in motor vehicle enforcement, specifically the impairment aspect, to include alcohol and drugs," Whitcomb said. "He is currently the only drug-recognition expert within the department. We are extremely fortunate to have an officer that is not only trained as a DRE but also is passionate about keeping the public safe while traveling on our roadways."
The Stowe Reporter checked in with Cashman and Cavarretta to learn more about them.
Q: How old are you, and where are you from?
Cashin: I'm 29 years old, and from central New York.
Cavarretta: I'm 33, from York, Maine.
Q: What was your law-enforcement experience prior to joining the Stowe department? 
Cashin: I was a dispatcher for a short time with Winooski PD before getting hired at Stowe.
Cavarretta: I worked as a dispatcher and part-time deputy for the Lamoille County Sheriff's Department from 2012 to 2015, Hardwick Police Department as a police officer from 2015 to 2017, and Berlin Police Department as a police officer from 2017 to 2019.
Q: What brought you here?
Cashin: I moved to Vermont because I had other family here and lived with them for a short period of time. I got hired into the academy and have been here since.
Cavarretta: My parents live close by in Elmore and I have a close relationship with them, so to be able to see them more was a big factor. Also, I've known most of the staff here for a while through previous departments and when I was a dispatcher, and it's a good group of people to work with. Stowe also provides me with the ability to really expand on my passion in police work, which is impaired driving and education about impaired driving. 
Cashin: I enjoy my job and the town of Stowe.  I believe the Stowe Fire Department and Stowe Rescue have a unique bond with the police department that is unlike any other. We all work together and communicate as one.
Cavarretta: The ability to utilize my skills as a DRE and being able to make a dent in the ongoing and increasing problem of drugged driving. I'm also able to expand on my role as an impaired driving enforcer through traffic stops, education and training.
Q: What is your role within the department? 
Cashin: My role in the department is patrol. I mainly focus on traffic enforcement and patrol activities from day to day. I inherited the role of "fleet manager" once Chief Kyle Walker was promoted into the fire department. As a fleet manager, I oversee our cruisers, ensuring they stay in working order, week in and week out. I also am in charge of message boards and speed signs in the summer months. I have just completed field training school, which gives me the honor of training our new officers once they complete the police academy.
Cavarretta: My role is a night shift patrol officer under the supervision of a corporal. I specialize in motor vehicle enforcement with a heavy concentration on impaired drivers.
Q: What makes law enforcement in Stowe interesting or unique?
Cashin: Law enforcement in Stowe is unique because of the land. We are fortunate to have such a beautiful mountain, which brings skiers from all over the world. We have people from all walks of life visiting Stowe, not only in the winter but in the summer. In the last few years it seems the summer months are just as busy as the ski season with so many great events taking place every year. We have a lot of vehicular traffic day to day, which brings crashes, traffic hazards and other unique incidents.  With Stowe's popularity, the police definitely stay busy.
Cavarretta: Quality of life is the most interesting and unique thing about policing in Stowe. We have our crime just like any other place, but for the most part, Stowe, through the community-police approach the department has taken over the years, has an outstanding rapport with its citizens and they support us. That makes our jobs as officers and as a department so much easier.