It'll take a village to help raise Stowe students this coming school year.
The Stowe select board on Monday agreed to help make things run smoother and safer as Stowe Elementary School prepares to accept kids back into the building under myriad new rules necessitated by the coronavirus pandemic.
The playground will be closed to the public during school hours so kids can play out there. It, and most of the campus outside the actual school building, is on town land.
Other private schools and child care groups bring youngsters to the playground during school hours and would still be allowed to.
However, Stowe Elementary principal Nina Slade said public school teachers and students are required to stay in the same "pods" all day long, and can't mix it up with others outside their pod. Visiting groups would have to vacate the premises if others showed up to play.
Stowe Police Chief Don Hull said he would like to see the area behind the school fenced off for security purposes.
The town will also help with traffic control in the mornings, as teachers and students who don't ride the bus will have to line up for a health screening before entering the building each day.
Anticipating a line of cars that stretches to the village's main streets, the town plans to line up cars toward the Stowe Arena. That's where teachers will park, too, saving room in front of the school for temperature checks and the like.
Kyle Walker, the town's emergency management director, said he and others will do what they can to help make the morning check-ins run smoothly.
"They have an untold number of challenges to make this happen in the next couple weeks," Walker said at Monday's board meeting.
Honoring Schnee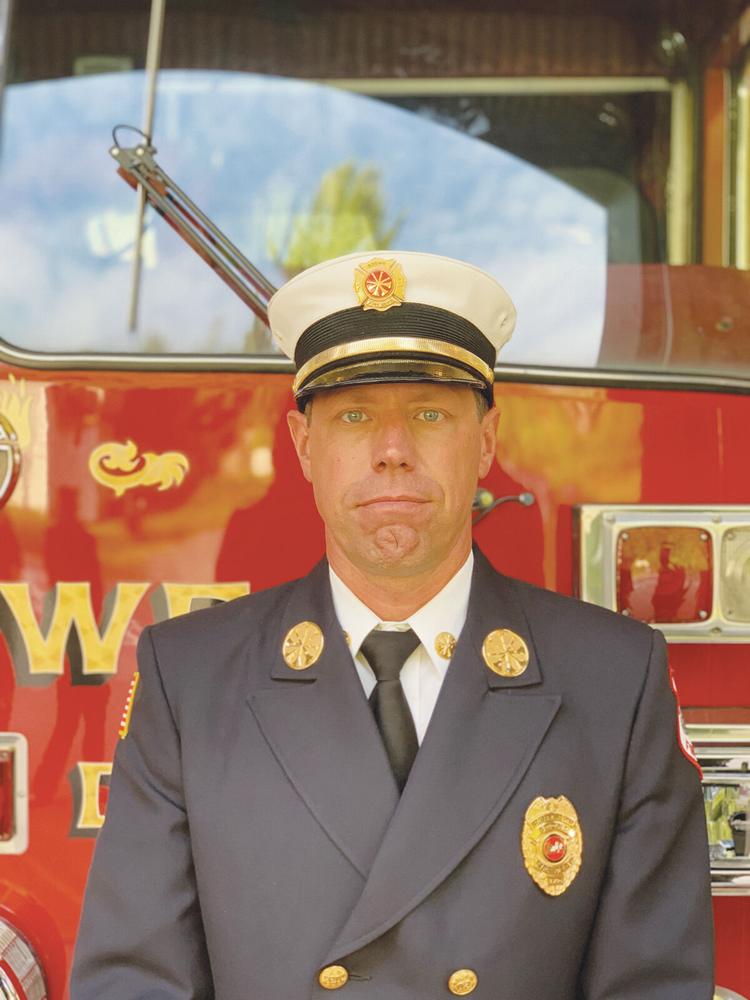 Also on Monday, the select board honored John Schnee, assistant fire chief, who is retiring after 26 years. Schnee served on the EMS and Stowe Mountain Rescue squads, too.
"(It's) an absolute honor to serve our community. It's been one of the greatest endeavors of my life," Schnee said.
Walker shared some thoughts about Schnee, saying, "John has always been looked upon for his knowledge, life experience, sound judgement and level headedness."
Walker wrote, "John has helped guide and manage the department while serving as a fire officer for more years than not. He has been an excellent training officer, lieutenant, captain and assistant chief along the way. I would need much more time than we have here tonight to list all of his capabilities and accomplishments.
"Like many, John has been struggling with finding the balance of being a valuable and contributing member of the fire department, all while devoting time to his family and career. Even so, he has been instrumental in helping the department through our most recent transition. He has always been someone that I, and many others, have looked to for guidance and advice. John's contributions will be remembered for many years to come and his giant smile around the firehouse will be missed."
Walker also gave a shout-out to Schnee's wife and daughters, for "those missed dinners, soccer games and various other family commitments when the community needed him."