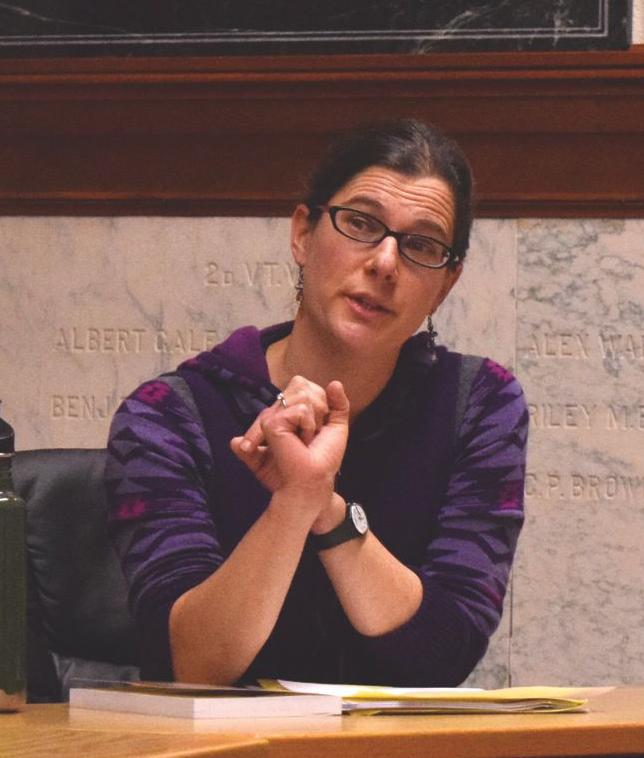 Emily Rosenbaum of Stowe has been named project director for Lamoille County's Working Communities Challenge grant, United Way of Lamoille County and Capstone Community Action announced.
The grant is awarded by the Federal Reserve Bank of Boston through a competitive process, and it "advances local collaborative efforts that build strong, healthy economies and communities in Vermont's rural towns, regions and smaller cities."
Lamoille County was one of four communities awarded a three-year grant in Vermont, with a focus on eliminating barriers to employment.
"Lamoille's Working Communities Challenge grant has the potential to effect significant systemic change in the county," says Greg Stefanski, area manager at Capstone Community Action, one of the two partners on the grant. "We have outstanding businesses and hardworking community members, and this grant aims to strengthen cross sector collaboration."
The grant focuses on six core barriers to employment: racial equity, substance misuse, transportation, connectivity, workforce development and child care.
"There are 20 core partners from around the area beginning strategic planning in connection with the grant. These are complicated interconnected problems and we're looking at interconnected solutions," said Ellen Hill, co-director of United Way of Lamoille County.
"Now is the moment to focus on our employment sector," said Rosenbaum. "Our economy has suffered a serious blow, and it has underscored just how many people are denied access to economic opportunity due to systemic barriers. Our community is stronger when everyone is participating in the economy."
Rosenbaum has been serving in a volunteer capacity as the public information officer for the Lamoille Area Health and Human Services Response Command Center since April 2020. In that role, she has worked collaboratively with the human services sector around the Lamoille Valley, advancing initiatives across organizations and sectors. Prior to that, she served as president of the Jewish Community of Greater Stowe.
Lamoille County's Working Community Challenge partners include: Racial Equity Alliance of Lamoille, Lamoille County Planning Commission, North Central Vermont Recovery Center, Jenna's Promise, Morrisville Afterschool Program, Green Mountain Technology and Career Center, Agency of Human Services, VocRehab, Creative Work-force Solutions, Lamoille Restorative Center, Northern Vermont University, Lamoille Economic Development Corporation, Lamoille County Chamber of Commerce, Vermont Department of Labor, Town of Johnson, Salvation Farms, Lamoille Union High School, Lamoille Family Center and Vermont Council on Rural Development.