Lots of handwashing and lots of Purell.
It's been a week since the Stowe town government closed the doors of its buildings to the public, and one day since Gov. Phil Scott issued an order for nonessential workers to stay home as a means to prevent the spread of the coronavirus.
However, Stowe's finding ways to carry on.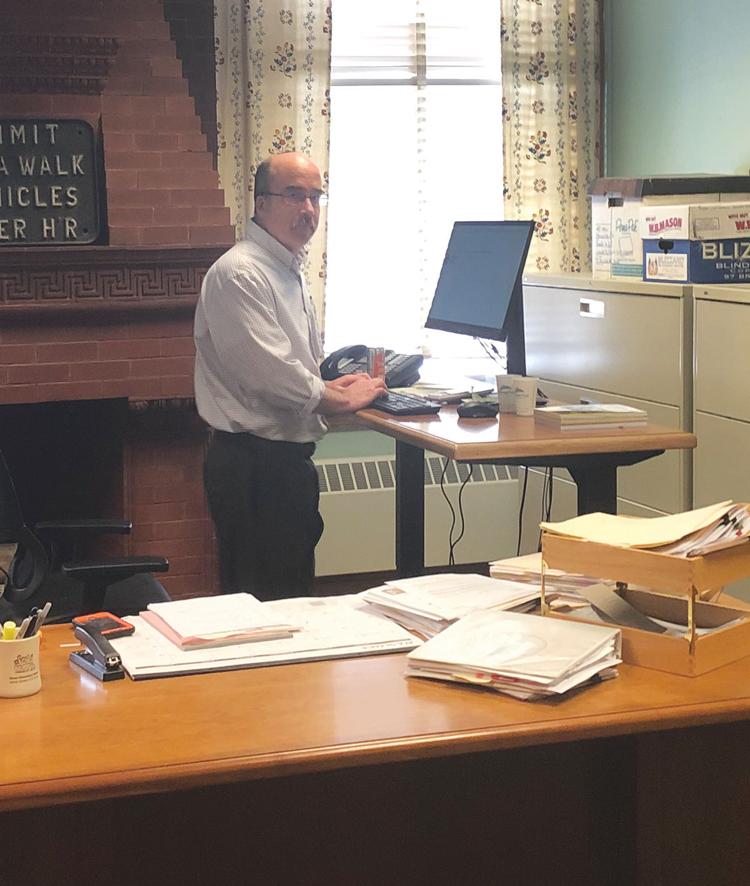 "Most of my time has been spent working with department heads trying to put employees in position to work from home and to continue our operations," said Town Manager Charles Safford from behind the locked doors of the Akeley Memorial Building on Main Street, the seat of municipal government. "We're trying to make it so not everyone is working in the same place. What we don't want is a whole bunch of employees getting sick at the same time."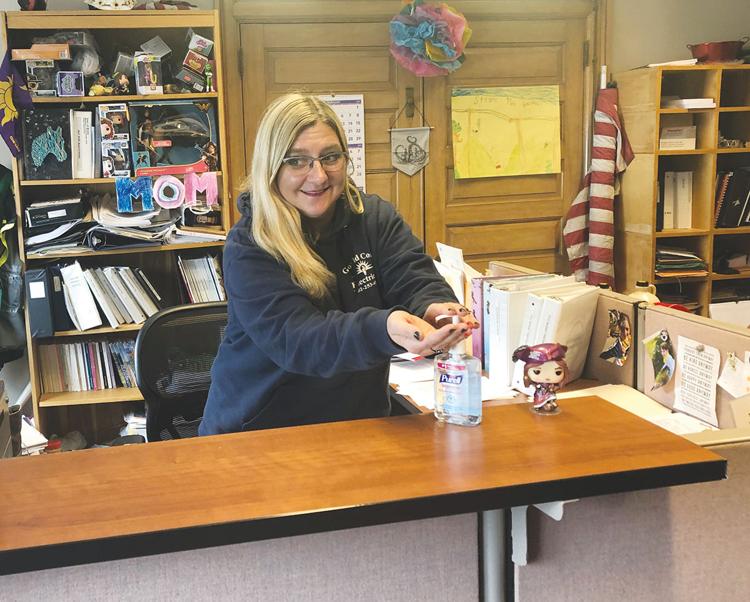 "The biggest change is we've locked the door and we're only letting people in by appointment," said Abigail Earle, executive assistant.
Several times a day, or more, Earle collects documents that people dropped through a slot in the Akeley's front door, but because of her work location, "I see when somebody's come to the door."
That means Earle is handling papers that could be contaminated by the coronavirus. How to stay safe?
"Well, we're not using masks or gloves, because those items are being saved and used by people in emergency service," Earle said. " So, lots of handwashing and lots of Purell."
Just before town meeting on March 3, Earle saw the possibility of the virus coming to Vermont, so she put in a large order for hand sanitizer.
Over in public works, highway workers are coming in only for essential services, such as clearing the 6 inches of snow that fell Monday night.
"The public should expect reduced levels of service, but call if there is a safety hazard or if a road is impassable," Safford said. "We are fortunate that we are seeing less public travel and we are experiencing a good thaw to date."
On the upside, the reduced traffic will help Percy Construction, which is ready to begin the second year of rebuilding sidewalks and burying utility wires beneath them.
See ya on the screen
The town has also put a hold on most municipal meetings. Last week's select board meeting was canceled, but the board plans to meet Friday for an update on the virus crisis.
However, the meeting will be held electronically. Townspeople can call in to participate. Town officials will publish the call-in phone number on the town website, townofstowevt.org.
"It's never a good time for COVID-19, but as far as travel or tourism or pressing issues that come before the board, this is not the busiest time of the year," Safford said.
The Development Review Board, which has a constant slate of business, held its regular meeting March 17.
"That was a scramble. We didn't know whether to hold it or not," said Sarah McShane, zoning director and administrator. "We decided to hold the meeting, and we held it upstairs in the theater so there was plenty of room. Everyone was at arm's distance, so everyone felt safe."
However, the board's next meeting April 7 is up in the air.
"We're trying our best to keep up with all the services we provide, within reason, while also keeping in mind our personal health and public health considerations," McShane said.
Public safety
At this point, the public safety message is clear: wash your hands, stay home and keep at least 6 feet away from each other. All of this guidance, offered by the Vermont Department of Health, is available on the town's Facebook page — facebook.com/stowepublicsafety. The town website also includes a link to the Vermont Department of Health.
Stowe police are also walking the line between social distancing and ensuring public safety.
"Any routine calls, we're handling on the phone. If the officers have to do a follow-up, we'll try and do it when nobody is around," said Police Chief Don Hull.
Things are relatively quiet in town, with only 40 incidents in this week's police log; a typical week can have more than 100.
"I think people are realizing that staying home is the best thing," Hull said. "We don't have the people going to restaurants or bars or congregating in parking lots where we have to check on them. We're getting fewer calls."
People might notice more police cruisers around town than normal, and that's because being in a cruiser is safer, virus-wise, than being at the Public Safety Building.
"Your cruiser is your sterile environment," Hull said. "Every officer cleans and decontaminates their cruiser at the start of each shift."
When it comes to making a traffic stop, officers are being cautious.
"We don't have to physically handle their license," Hull said. "We can check their registration by computer. All of the officers have masks and gloves if they need to get close to somebody. We haven't had to use them yet."
Other municipal services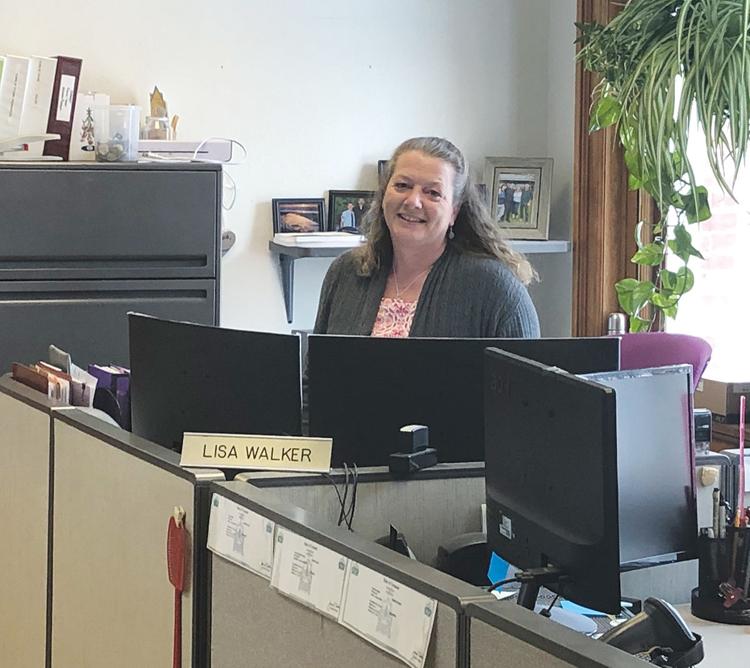 The town clerk's office is mostly empty, but much of the vital work continues, says Town Clerk and Treasurer Lisa Walker, who was alone Tuesday in an office that usually contains three people.
"We're alternating days that we come into the office," Walker said. "We all have different tasks that we do on a regular basis, so one might do vital records, so they might be delayed a little bit in being sent out because of the new schedule, but basically everyone can do everything that's needed to be done in here."
Walker's office has been able to defer some services it offers, such as vehicle registration renewals and issuing hunting and fishing licenses.
However, at least one job can't be delayed.
"We are in charge of recording all land records that get recorded. Those, you really can't fall behind on," Walker said. "They need to be done on a daily basis. It has slowed down, though, I think because there are fewer transactions going on right now."
The virus has affected the lister's office, according to Town Appraiser Tim Morrissey.
"We're usually out this time of year doing inspections of new construction and additions. We've been instructed by Property Valuation and Review (with the Vermont Department of Taxes) not to do interior inspections. That makes it harder for us," Morrissey said. "What we're trying to do are exterior inspections or using our zoning department's files to look at the floor plans and see what's being built. They have good documentation on most properties."
"There are many ways that we can help each other," Safford said. "We can follow the guidelines provided by the experts, we can volunteer to help those in need following best practices of washing our hands and social distancing, and we can remember to let people know we care about them and they are not alone.
"In the digital age, social distancing does not have to mean social isolation."