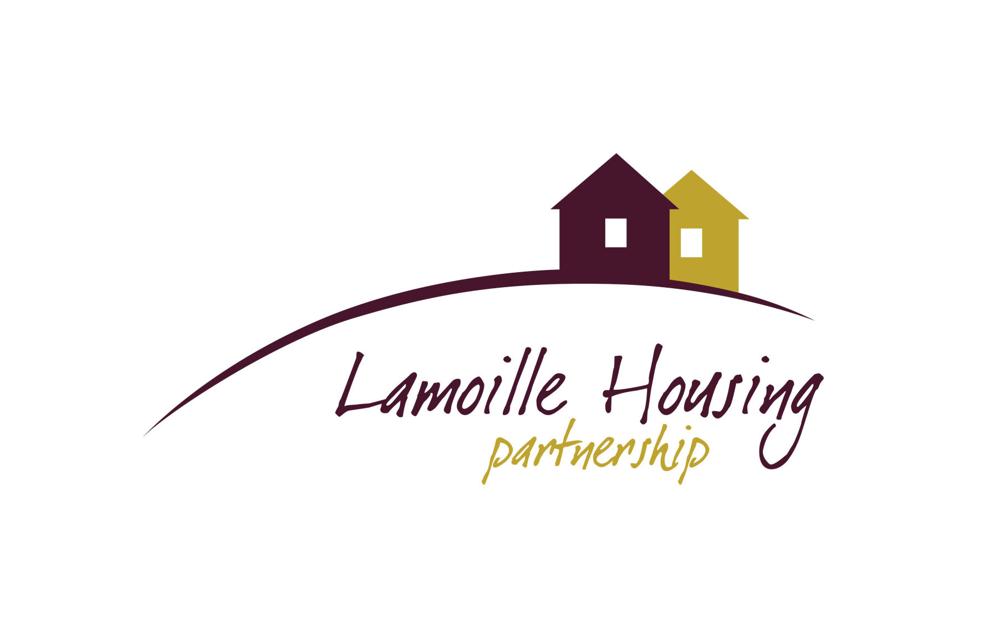 It takes money to save money, and a couple of big Lamoille Housing Partnership projects in Stowe and Morristown plan to spend big up front to ensure their tenants don't have to.
The organization announced last week it plans to create 14 affordable apartments on Maple Street in Stowe, ranging from $680 to $993 a month.
According to Jim Lovinsky, the partnership's executive director, there's a big difference between how his organization and a private developer approach housing. The latter, he said, build units they intend to rent and profit from, so they try to build as inexpensively as possible. And there is no limit on how much they can charge for rent.
The housing partnership builds in order to keep properties in its portfolio in perpetuity, and thus keep rents affordable and income based. The liens on partnership-owned properties make it "so we could never sell them if we wanted to," Lovinsky said.
The organization's properties also cost more to build or renovate because they are built "in excess of what people need," with better windows and heating and ventilation systems, and as energy efficient as possible.
Lovinsky credits the current owner of the Maple Street properties, Graham Mink, for being willing to develop the places and have Lamoille Housing purchase them, when Mink could make more profit if they remained open market rentals.
During a recent Stowe Selectboard meeting, board member Nick Donza, also a developer, questioned why it costs so much to develop the Maple Street property, saying $5.6 million "seems like a lot."
"So, you feel putting your money into Stowe and lessening how many people in Lamoille County that you can help is worth it because it gives you diversity of location?" Donza asked.
Lovinsky said there is a big need for housing in Stowe for the people who work in town but who can't afford to live here. He said there are people living in hotels and camping in the woods, even in one of Vermont's most affluent towns.
"Just because you don't necessarily see it on Main Street in Stowe, it's happening," Lovinsky said.
He said there was pushback on the last project Lamoille Housing Partnership brought to Stowe — 36 units of affordable housing on Sylvan Park Road, located in the lower village off South Main Street.
That project was originally brought to the town's development review board in 2002, proposed as 42 units in six buildings, but it was rejected when the review board agreed with opponents that the mass and density didn't mesh with the character of the area.
Four years later, in 2006, the board approved a project that was both scaled back and more spread out — 36 units in 18 buildings.
"We got awful pushback on Sylvan Woods, but we got it through and now it's a model community," Lovinsky said.
The housing partnership is seeking $500,000 from the Vermont Community Development program to help fund the Maple Street project — it already has a $2.7 million commitment from the Vermont Housing and Conservation Board and has applied for low-income housing tax credits.
The town would only act as a pass-through for the funds, but it does require a public hearing for Stowe to request the $500,000, which is scheduled for Sept. 13.
Lovinsky said because Mink is already having a third of the three buildings constructed right now, if all goes as planned, the 14 units on Maple Street could be occupied within the year.
Compare that to a 24-unit project in the heart of Morrisville being built from the ground up at a comparable cost of $5.5 million. It's taken more than two years to get through the zoning process.
Lamoille Housing was poised to close on that property, Village Center Apartments, this week and break ground in the next week or so. He said those 24 units should be available by next summer.
One of the reasons we're able to do this is because it's turnkey," Lovinsky said of the Maple Street project.
National trends
According to a report released last week by the National Low Income Housing Coalition, a person needs to earn $23.68 per hour, or $49,258 annually, to afford a modest two-bedroom apartment in Vermont. That means Vermont has the 16th most expensive housing wage in the nation — the hourly rate a full-time worker must earn to pay for a safe rental home without spending more than 30 percent of their income on housing. For rural areas, Vermont places eighth on the list of most expensive housing wages.
The 2021 version of the report, titled "Out of Reach," uses data from 2015-2019, so does not consider the economic downturn of the past year and a half.
"After a year of job losses, furloughs and limited hours, many of these households will be struggling to an even greater extent than is shown in this report," a press release announcing the report states.
Cindy Reid, chair of the Vermont Affordable Housing Coalition Steering Committee, said, "The gap between average wages and the cost of housing is simply too high. Federal funds for rental assistance and the construction of new housing will help, and we must continue to invest in housing to increase housing availability and ensure that assistance equitably reaches low-income Vermonters in order to close the affordability gap."