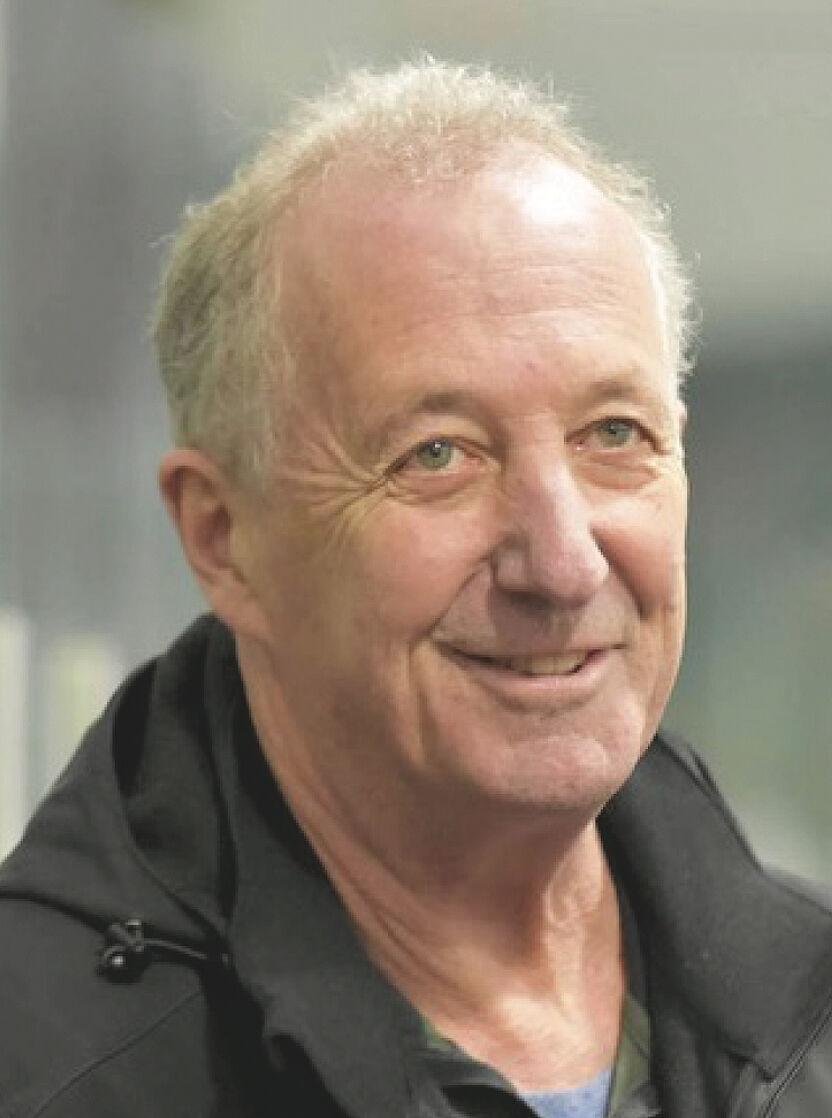 Bill Driscoll of the North American Hockey Academy, founded in Stowe in 1999, received the Founders Award from the American Hockey Coaches Association at its annual convention in Naples, Fla., in April.
In addition to founding the academy he served as its director for more than 20 years.
"I'm honored by this award and to be included in a small group or peers to receive the Founders Award. Our success was a complete team effort, and am grateful to all who helped," Driscoll said.
The hockey academy placed more than 250 girls placed in NCAA college hockey programs, and established the NAHA Showcase, the first premiere scouting event for girls, and the NAHA Labor Day Tournament, which became the most popular early season college recruiting tournament.
The Founders Award honors a member of the hockey community or college coaching profession who has contributed to the overall growth and development of the sport of women's ice hockey in the United States through their enthusiasm, passion and selflessness.
In nominating Driscoll, University of Vermont head coach Jim Plumer said, "Bill Driscoll has provided an incredible service to girls and women's hockey over the past eight years. He has helped move the game forward with the development of the NAHA program and the affiliated showcases and tournaments. Perhaps most importantly, he's done it all with a smile, without getting rich, and with the best interests of kids and their families in mind. I think this is a great opportunity for the female hockey community to recognize the contributions of this extraordinary individual."
Long journey
A 1975 graduate of Colby College, Driscoll immersed himself into both youth hockey and skiing following graduation. Starting as youth coach with Stowe Youth Hockey in 1976, Driscoll began a two-decade relationship with the organization, serving on its board from 1987-1996.
In the middle of this period, he served as director of multimedia and video for Stowe Mountain Resort, pioneering the use of video in ski instruction. He expanded this pursuit into the creation of Driscoll Communications, a film, video and multimedia production company specializing in sports and recreation industries.
In 1988, he teamed up with Middlebury College head men's coach Bill Beaney to create the Vermont Player Development Program, a summer player development program. He served as an instructor and assistant to Beaney with core programs based on small area games and skill development. He also partnered with Beaney to create the Foundation for Hockey Development, an organization providing consulting, support and instruction to youth hockey organizations internationally.
Cutting-edge use of small games and activities to enhance skill and player development prior to current popularity.
Driscoll has assisted in various capacities at USA Hockey regional and national girls' camps, both on the and as a talent evaluator. In 2020, he founded Driscoll Sports Consultants, consulting on startups and operations of sports academies internationally.
Driscoll also co-founded, along with Kush Sidhu, the Junior Women's Hockey League, the first junior league for girls, in 2011.
Said Driscoll: "For over 20 years NAHA called Stowe home, and the academy couldn't have had the success it had without the support of the Stowe community. From our early days at Jackson Arena with Bruce Godin, Mike Manning and Steve Demeritt to the transition to Stowe Arena with Tony Whitaker, Steve, Jeff Baumann, along with other rink staff and with the cooperation of the other Stowe rink users, and town of Stowe's Charles Safford and the recreation commission was integral to our success."
It was the first hockey academy in North America for either boys or girls in a market that now has over 300 academy programs.
Driscoll also credited a lot of others for offering their professional support to the academy, most notably Ernie and Julie Roick, who provided daily workout programs tailored specifically to the hockey athletes, and Heidi Noonan and her staff at the Sports & Rehab Clinic, who offered world-class care through all kinds of bumps and bruises, including serious sports injuries and rehab.
"Our key office staff over the years, the many teachers who came from all over northern Vermont to help, and our former coaches who can be found coaching NCAA women's hockey, international hockey, in the NHL and other professional hockey organizations, were all integral to our success," he said.